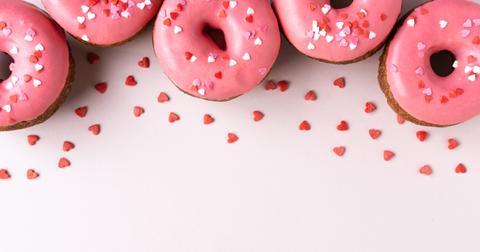 Flowers Are Old News — Treat Your Valentine to Something Different This Year
By Lizzy Rosenberg

Updated
While flowers, chocolates, and maybe a heartfelt note are always warmly welcomed on Valentine's Day, let's face it — the "usual suspects" are definitely old news. This Valentine's Day, treat your special someone to a greasy heart-shaped pizza, maybe a bouquet of chicken nuggs, or even a 24-Karat gold cupcake.
Article continues below advertisement
Check out any of these flower alternatives for Valentine's Day, but fair warning: gifting any of these undeniably romantic offerings may cause the guy or gal on the receiving end to fall head-over-heels in love with you... a lifetime of romance is essentially guaranteed.
Red Lobster Heart-Shaped Biscuit Boxes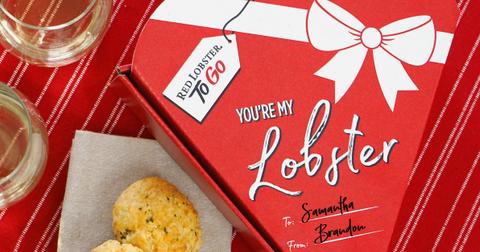 Let's face it: few things are hotter and heavier than a snack sesh filled with Red Lobster Cheddar Bay Biscuits, and this year, in total Friends fashion, the seafood chain is offering limited-edition heart-shaped "you're my lobster" boxes filled with them. Order six to go on Red Lobster's website for pickup, and include the heart-shaped box for an extra dollar. They're only around while supplies last, so order yours ASAP.
Article continues below advertisement
Papa John's Heart-Shaped Pizza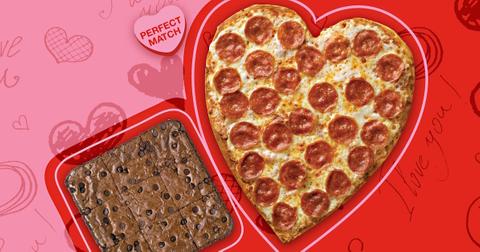 There's nothing wrong with being cheesy — now through Feb. 16, surprise your boo with a thin-crust heart-shaped Papa John's pizza. Order one for $11 with the promo code VALENTINE, or get one and a double-chocolate brownie for $16 using the code BEMINE. They'll literally melt your heart.
Article continues below advertisement
Moe's Valentine Totes for That Special Someone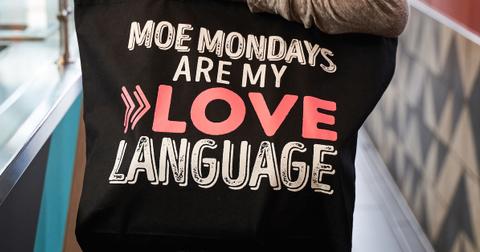 The five love languages are: Words of Affirmation, Acts of Service, Receiving Gifts, Quality Time, and Physical Touch. But the sixth? Burritos. Moe's is offering this chic AF "Moe's Is My Love Language" tote just in time for the most romantic day of the year, so if tacos and burritos really get your loved one going, this might be the perfect gift.
Article continues below advertisement
Heart-Shaped Ice Cream Cakes from Dairy Queen
Ice cream cake combines two of your longtime loves: cake and ice cream, and this year, Dairy Queen is offering regular-sized and mini heart-shaped ice cream cakes. They're available in-stores now, so get 'em while they're still available.
Article continues below advertisement
Bud Light Valentines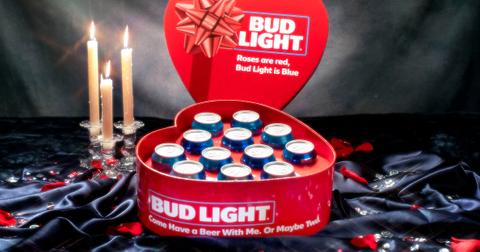 Nothing says "I love you" more than a box of Bud Light. The beer brand is offering heart-shaped 12-packs on AB Giftshop's website for $25, so order one for your boo and get ready to crack open a cold one.
Article continues below advertisement
Tyson Chicken Nugget Bouquet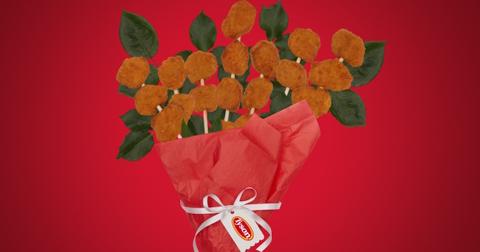 Since nuggs are the way to anyone's heart, Tyson has launched the "Chicken Nugget Bouquet Contest." Now through V-Day, the brand is encouraging lovers to create their own nugget bouquets, tweet the photo to @TysonBrand, and use the hashtag #nuggetbouquetcontest to enter for a chance to win a grand prize of $10,000 for a romantic getaway and a year's supply of Tyson chicken nuggets. Creating one now, as we speak.
Article continues below advertisement
Starbucks' Reusable Valentine's Day Cups
If you're showing love to that eco-friendly person in your life, pick up a reusable Pink Heart Cluster Cup at Starbucks — they're available for a limited time at select stores, while supplies last.
Article continues below advertisement
Einstein Bagel Bros' Bagels of Love
Breakfast in bed, anyone? Einstein Bros. Bagels is offering fans the chance to pre-order boxes of heart-shaped bagels for your special someone. With pink cream cheese, this would be a seriously festive treat.
Article continues below advertisement
24-Karat Gold Cupcakes From Baked By Melissa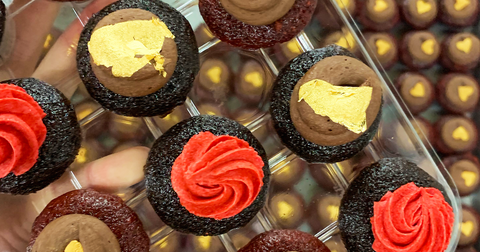 Gold jewelry is nice, but what about gold dessert? This year, Baked By Melissa is offering 24 Karat Gold Chocolate, Chocolate Red Velvet and Red Rose cupcakes for Valentine's Day. There will only be 100 25-packs available, which cost $57 each, so make sure to order them on the Baked By Melissa website while supplies last.
Article continues below advertisement
Heart Donuts from Krispy Kreme
While heart candies might not be around anymore, Krispy Kreme is selling heart-shaped doughnuts with the classic messages you grew up with through Feb. 14. They're super cute and obviously delish.
Article continues below advertisement
"Say It With a Sub" Subway E-Gift Cards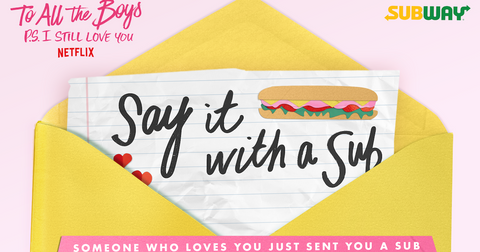 In honor of Netflix's To All The Boys: P.S. I Still Love You premiere on Feb. 12, Subway is launching their "Say It With a Sub" campaign – through the end of March, romantics nationwide can "Say It With a Sub" by sending a Footlong (aka a $10 e-gift card) to your one true love, along with a short note, by navigating to their website. You can add quotes from the movie or draft your own love letter.
Article continues below advertisement
Dog-Themed Gifts From Rover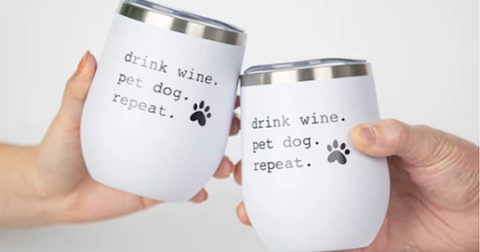 For the obsessive dog lovers in your life, head to the Rover store for seriously adorable wine tumblers, like the one above, as well as mugs, and tote bags.
Article continues below advertisement
See? Flowers aren't the only option for your Valentine. Spice things up this year — one of these is bound to tickle your boo's fancy.