Meet the Registered Nurse Who Has a Great Shot at Winning Season 21 of 'The Voice'
Who is Vaughn Mugol from Season 21 of 'The Voice'? Meet the registered nurse who has caught the eye of Ariana Grande, Kelly Clarkson, and John Legend.
Although viewers were forced to say farewell to Nick Jonas following the Season 20 finale of The Voice, another heavy-hitter is here to take his place. On Sept. 20, Ariana Grande joins the reality competition series, and a sneak peek of the Season 21 premiere proves that the pop star gives her fellow judges a run for their mentees.
Article continues below advertisement
Among the contestants to go head-to-head in Part 1 of the blind auditions is Vaughn Mugol, who steals all of our hearts with his performance of Ed Sheeran's "The A Team." The emotional performance catches the ear of not one but three of the celebrity coaches, and now, fans are dying to know more about the phenomenal vocalist.
Here's everything you need to know about The Voice's Vaughn Mugol.
Article continues below advertisement
Who is Vaughn Mugol from 'The Voice'?
Before traveling to California to compete on The Voice, Vaughn made a living as a registered nurse. His Instagram bio reads, "Nurse by day, singer by night. Livin that double life." The Filipino American vocalist earned a nursing degree from San Beda University in April of 2016 and his license to practice the following year.
Although Vaughn has never pursued his music career professionally, the Texas native says that he always has an audience in his patients. And his blind audition ignited a three-way battle between the coaches that would make them proud.
Article continues below advertisement
Who does Vaughn Mugol pick to be his coach on 'The Voice'?
Following Vaughn's performance, Kelly Clarkson and John Legend are the first of the coaches to press their buzzer, but it isn't long before Ariana follows suit. She tells Vaughn, "I love the little break in your voice; I love the fuller part of your voice."
Article continues below advertisement
Despite a minor hiccup in his performance, Ariana tells the singer that he "really held it together." Ariana explains, "There was only one tiny spot where I could hear it. I would love to work with you on perfecting those moments." Ariana notes that she and Vaughn have a lot in common, including their musical taste. "We would be a good team here, just saying."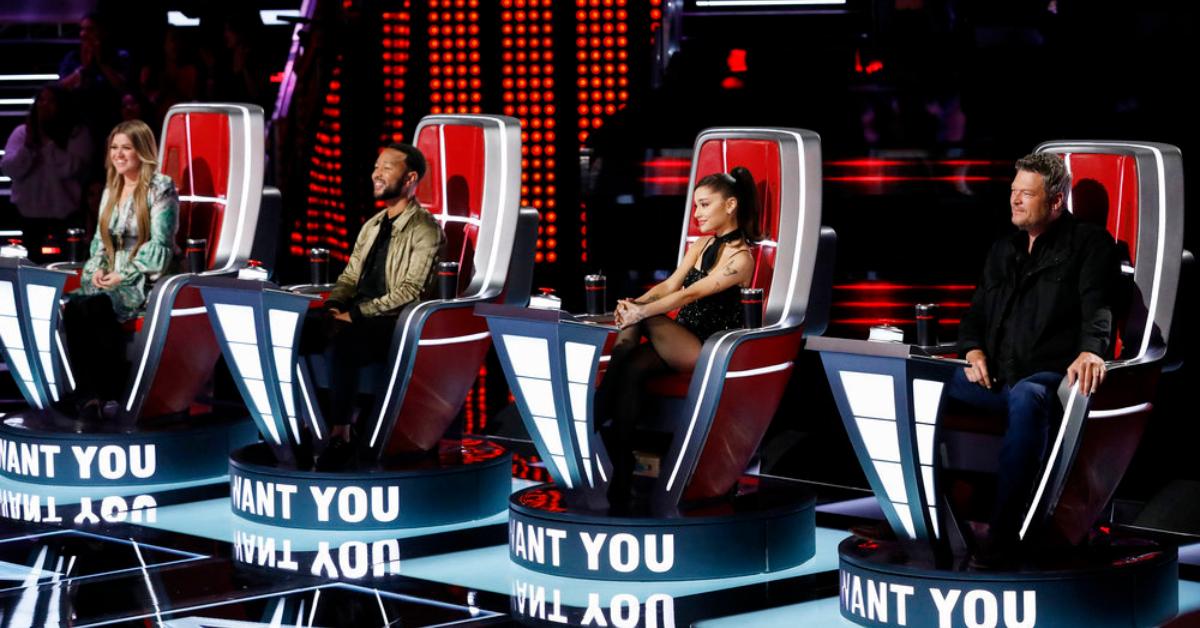 Article continues below advertisement
John also tries his hardest to win the vocalist over, noting that his younger brother is also named Vaughn. But just as John makes his case, Kelly steps in to stake her claim. Although all three coaches have the talent to take Vaughn all the way to the finish line, John believes that Ariana might be his biggest competition.
John previously said in a pre-show interview, "Ariana loves music, she loves singing, she has a very very fine-tuned ear. It's gonna be hard to convince someone to come to Team Legend when Ariana Grande is sitting right there. But I'm gonna make my case."
It's unclear who Vaughn will choose as his mentor, but it is clear that the coaches aren't giving up without a fight.
Season 21 of The Voice kicks off with blind auditions and a special performance by the coaches on Sept 20 at 9 p.m. EST on NBC.