Velveeta Teamed up With Nails INC for a Macaroni and Cheese-Scented Nail Polish
Nails.INC and Velveeta have released a limited-edition macaroni and cheese-scented nail polish set. Here's everything we know about it.
Looking for a fun, fab color to paint your nails with? Well, look no further because macaroni and cheese has entered the chat. Yes, your favorite dinnertime comfort food is making strides in the beauty industry.
Enter Nails.INC and Velveeta's first collaboration together: A sunny, cheese-scented enamel for your nails that will definitely make you and all of your friends hungry.
Article continues below advertisement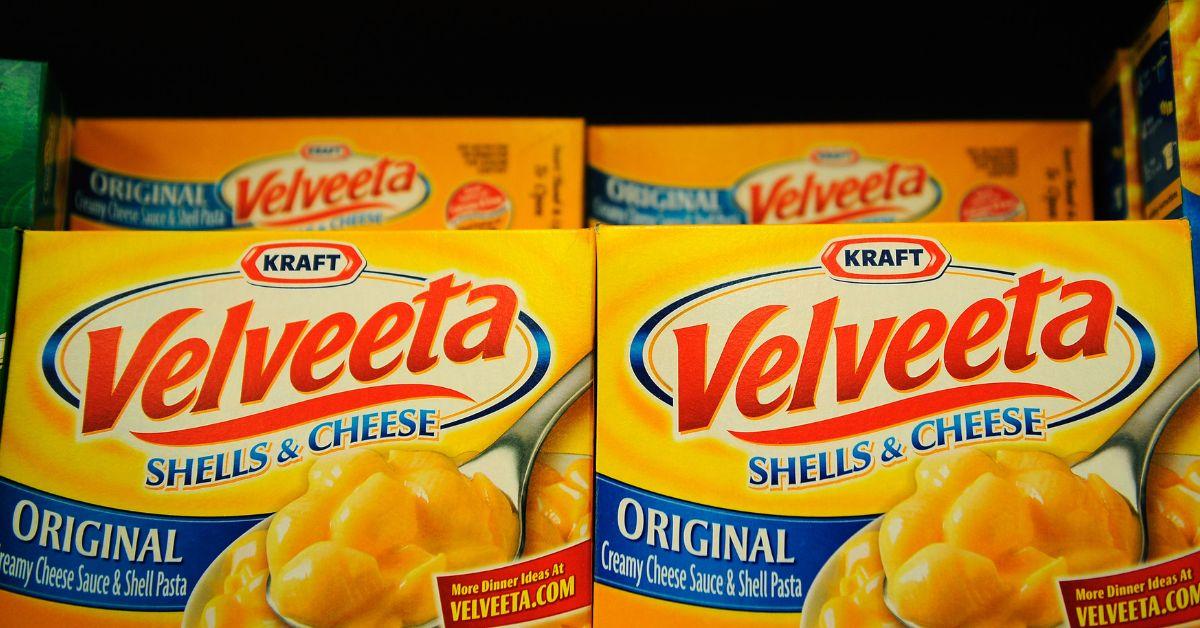 Velveeta has released a special cheese-scented nail polish with Nails.INC.
So, what is the origin story behind this exotic polish? I don't know. But I imagine someone accidentally got globs of Velveeta's ooey-gooey cheese on their hands, grabbed a napkin, and then let out a huge gasp when they saw how chic, yet cheesy their fingernails looked.
And just like Kim Kardashian and Pete Davidson shocked the world when they linked up, Nails.INC and Velveeta decided to do the same. What a fun surprise, no?
Article continues below advertisement
On June 7, Nails.INC took to Instagram to share the news: "We've teamed up with America's most-loved creamy, delicious cheese brand, Velveeta. To bring that cheesy goodness to pinkies everywhere with a new limited-edition, cheese-scented nail polish duo. Check out: That's La Dolce Velveeta." The caption also added that it's available online for purchase here on NailsINC.com and Amazon (but it has since sold out from the latter).
Article continues below advertisement
In addition to the iconic macaroni and cheese color that I'm sure we're all picturing right now, there is also a ravishing red variety that comes included. The colors can only be bought together for a cool $15.
If you're looking for cheesy nail fun but don't want to spring for the polishes, Nails.INC and Velveeta also released macaroni and cheese-themed nail stickers, which are currently selling for $5.
To promote the fun new products even more, Nails.INC and Velveeta tapped American drag performer Gia Gunn to model. From the photo below, we can see she opted for a red base coat and complemented it with a few pops of yellow for a little bit of texture.
Article continues below advertisement
While this is Velveeta's first beauty product per se, Nails.INC has been creating food-themed polishes for years. If painting your nails the color of macaroni and cheese isn't your vibe, check out some of the other shades Nails.INC has to offer. Dessert lovers will love its shades with Magnum ice cream.