Vin Scully Was a Legendary Broadcaster Who Was Married Twice in His Long Life
Vin Scully was one of the most legendary broadcasters in sports history, but following the news of his death, many want to know who his wife was.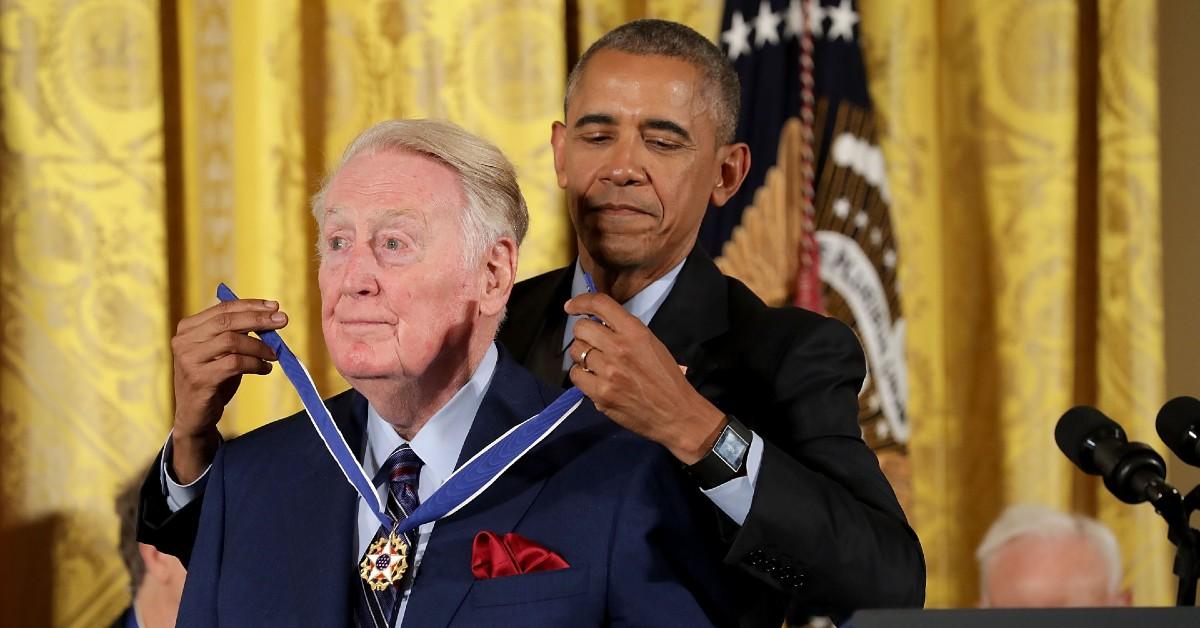 Few sports legends cast a longer shadow than Vin Scully, who was a broadcaster for the Dodgers for decades. Following the news of the broadcaster's passing at the age of 94, many wanted to learn more not just about Vin's career, but also about his personal life. Many were curious about Vin's two marriages, as well as the details of his family life more broadly.
Article continues below advertisement
Who were Vin Scully's wives?
Vin was married twice over the course of his life. His first marriage was to Joan Crawford, who he was married to for nearly 15 years until she died in 1972 at the age of 35. At the time, her death was attributed to an "accidental overdose of medicine." Joan had no relation to the actress who shared her name, and she was a largely private person.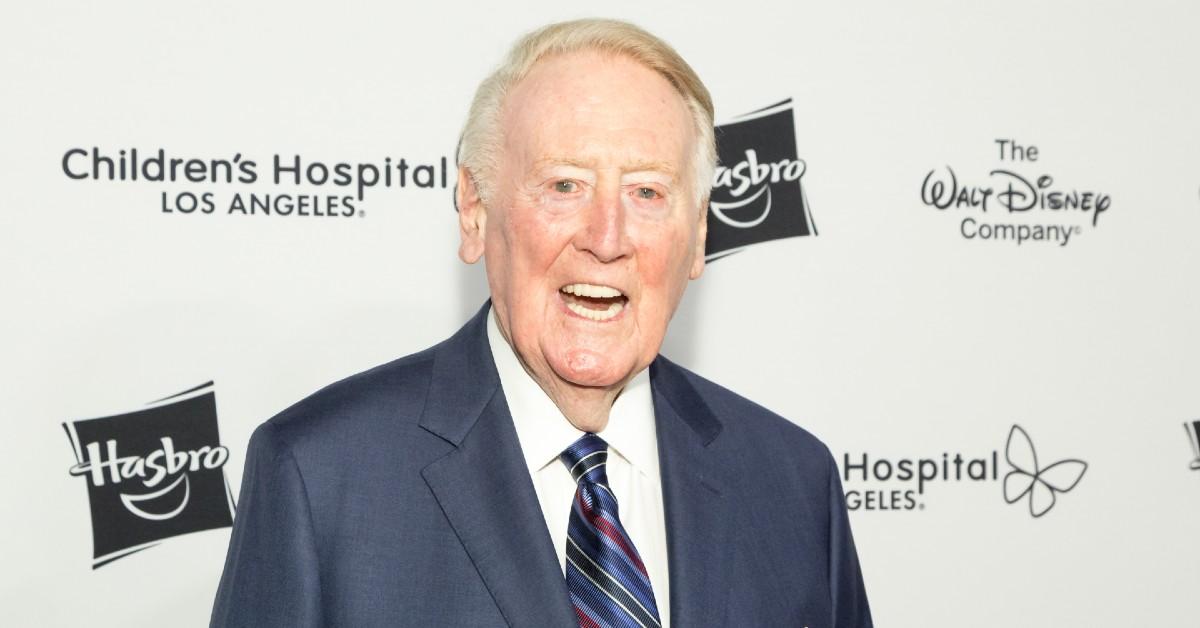 Article continues below advertisement
After Joan's death, Vin married his second wife Sandra Hunt, who he was with until her death in 2021. She died after suffering complications from ALS and was 76 at the time of her passing. Although she was quite a bit younger than Vin, she had reportedly been fighting the disease for years, and finally succumbed in January of last year. They were married for 47 years.
Did Vin Scully have kids?
Vin had four total children between his two marriages. His first three were with Joan, and he also had a daughter with Sandra. Sandra already had two children as well from a previous marriage. They were grandparents to 21 total grandchildren, and they also had six great-grandchildren.
Article continues below advertisement
When was Vin Scully's last game?
As many have learned in the wake of his passing, Vin was a broadcaster for the Dodgers for an astounding 67 years. He officially retired from calling games in October of 2016. In fact, he even turned down a job broadcasting for Fox because he wanted to take a bow and proceed offstage instead of lingering in a different role than the one he had occupied for so long.
Article continues below advertisement
In response to those who were saddened when he retired in 2016, Vin said: "Don't cry because it's over. Smile because it happened." Those turned out to be words to live by, not just for Vin but also for all those who aspired to be like him.
Tributes began pouring in for Vin following news of his death.
After news broke that Vin had died, tributes immediately began pouring in that praised Vin's skills as a broadcaster, and honored the legacy he had built in the world of sports.
"He was a true sports storyteller & his #Dodgers career lasted 67 years, the longest tenure of any broadcaster w/a single team in pro sports history," Billie Jean King wrote on Twitter along with a picture of them together.
The Los Angeles Dodgers also paid tribute to him with a video highlighting some of the best moments from his incredibly long career. "There will never be another Vin Scully. You will be forever missed," the caption read.