'Black Mirror' Takes a Swing at True Crime With a Serial Killer Story — Is Iain Adair Real?
Season 6 of 'Black Mirror' features a story about a Scottish serial killer by the name of Iain Adair. Was he a real person? We hope not.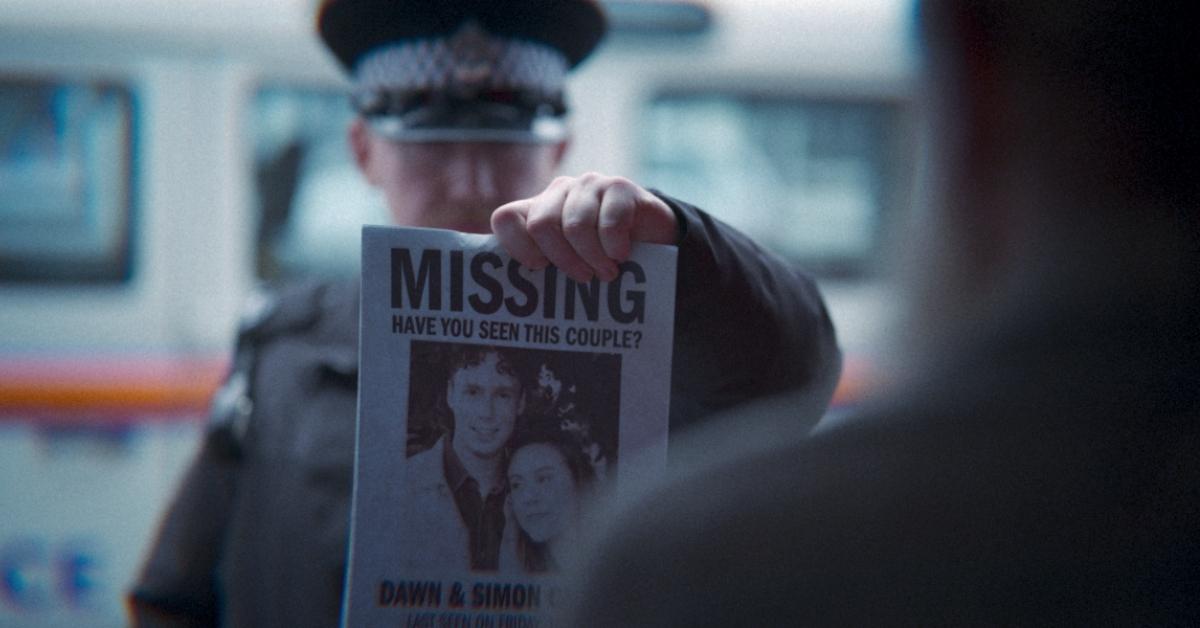 It feels as if the world of entertainment has finally decided to poke fun of the true-crime genre, and all we have to say about that is — what took them so long?
For instance, Peacock's Based on a True Story tells the tale of a true-crime-obsessed woman who, along with her husband, convinces a serial killer to do a podcast with them in the hopes that it will make them all rich. Because there is a ton of money to be made in that world, they absolutely get rich quick.
Season 6 of Black Mirror also deconstructs the often problematic genre in a similar way.
Article continues below advertisement
In the episode titled "Loch Henry," two filmmakers decide to make a documentary about a Scottish serial killer named Iain Adair in order to break into Hollywood. His crimes are so gruesome that if we didn't already know about people like Jeffrey Dahmer or Andrei Chikatilo, we wouldn't believe them.
So is Iain Adair a real person, or has Black Mirror tricked us again? Here's what we know.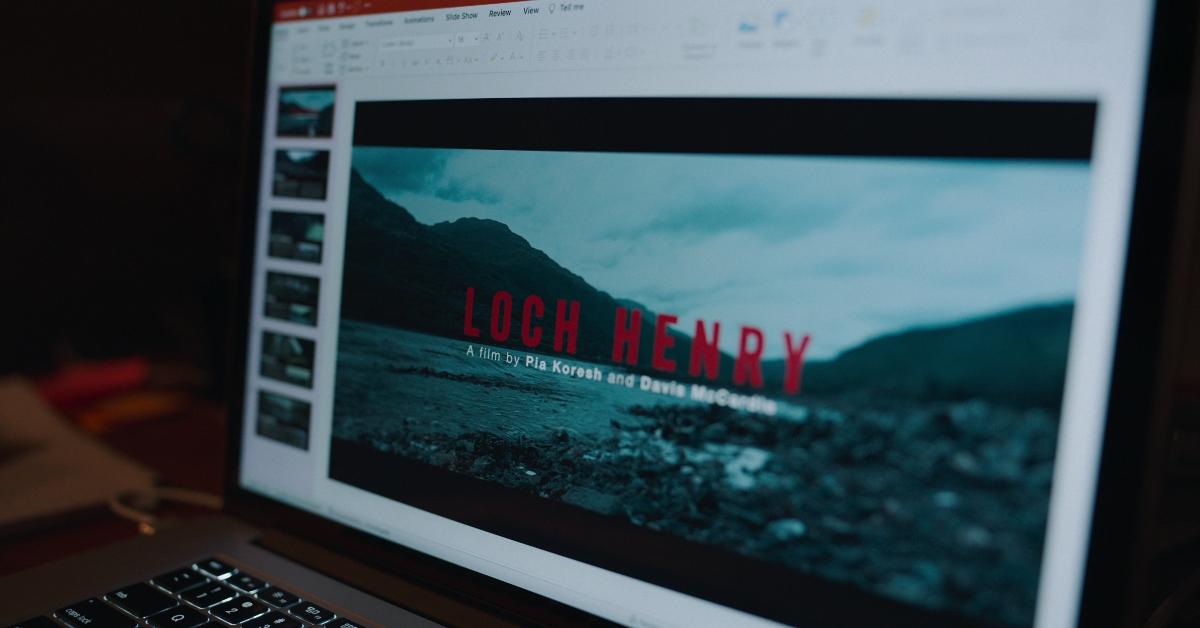 Article continues below advertisement
Is Iain Adair from 'Black Mirror' a real person?
When Davis (Samuel Blenkin) and Pia (Myha'la Herrold) return to Davis's tiny Scottish hometown to make a documentary about eggs, things go sideways pretty quickly after he ends up telling Pia the story of Iain Adair. It was prompted by Pia wondering why such an idyllic town was not being swarmed by tourists. Sitting in his friend's empty pub, Davis launches into the terrifying tale of Iain Adair.
It all started in 1997 when a couple who was staying in the town on their honeymoon disappeared. Nothing was missing or stolen from their room. In fact, they left everything behind including their car. The town was initially overrun by media until a few weeks later when Princess Diana was killed.
Article continues below advertisement
One evening, Adair was drinking at the very same pub where Davis was spinning this yarn when things took a strange turn. He was drunker than usual and made an inappropriate comment about the missing girl whose picture was on a Missing Persons poster next to her husband's picture. Adair was barred from the pub which resulted in his threatening its owner. Taking this seriously, the pub owner asked police to go have a chat with Adair at his farm where he lived with his parents.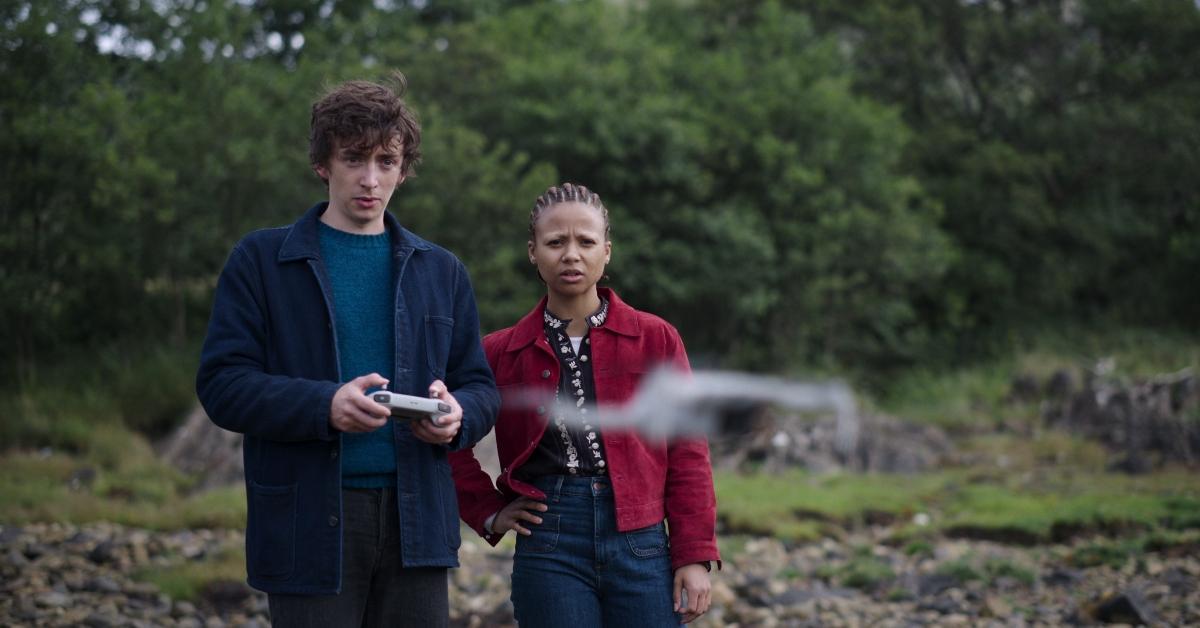 Article continues below advertisement
The cop who went out there was Davis's father Kenneth who, after knocking on the door, was shot by Adair in the shoulder. Soon, three more shots rang out while Kenneth was calling for backup. Adair had killed his mother, father, and himself. While searching the property later, police found a bunker hidden behind a wardrobe in the cellar. They were met with what they described as a torture room, where over the years Kenneth did unspeakable things to eight people, including the honeymoon couple. Adair had then buried their bodies in a field.
While Iain Adair was not a real serial killer in Scotland, it's possible parts of his story were borrowed from the life of David Parker Ray, aka the Toy-Box Killer.
Article continues below advertisement
What did the Toy-Box Killer do?
While Parker Ray was never convicted of murder, he would often allude to buried bodies. With his girlfriend Cindy Hendy by his side, Parker Ray abducted and sexually tortured dozens of women. "Investigators said Parker Ray bragged there were more victims, a lot more, from Arizona to New Mexico. He also claimed there was nothing wrong with what he was doing," reported KOAT.
Article continues below advertisement
His nickname was derived from the trailer where the torture occurred. Parker Ray called it the Toy Box, and inside of it, authorities found "handcuffs, chains, sex toys, knives, surgical items, and a gynecological gurney," per KOAT.
According to KRQE, authorities believe Parker Ray was a murderer but could never find a shred of evidence backing this up.
What they did find in his trailer was tick marks on pieces of paper next to dates. Each mark represented a woman he tortured and the date was of course when it occurred. His crimes were discovered in 1999 when Parker Ray's final victim, Cynthia Vigil, escaped. Two more victims eventually came forward. He agreed to a plea bargain in 2001 and received a sentence of 223 years but died in 2002 of a heart attack, taking his secrets to the grave.