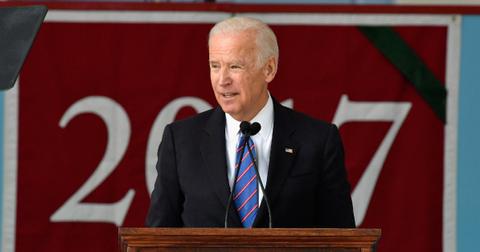 Was Joe Biden Really a Professor?
By Jamie Lerner

Oct. 16 2020, Published 8:26 p.m. ET
On Thursday night, Joe Biden and Donald Trump held competing town halls. During Joe Biden's, which aired on ABC, he was asked what he would do were he to not win the presidency. 
Article continues below advertisement
Joe Biden replied, "I will, hopefully, go back to being a professor at the University of Pennsylvania and making the case that I've made at the Biden Institute at the University of Delaware, focusing on the same issues relating to what constitutes decency and honor in this country."
The answer threw quite a few people, who didn't know about Biden's professor past.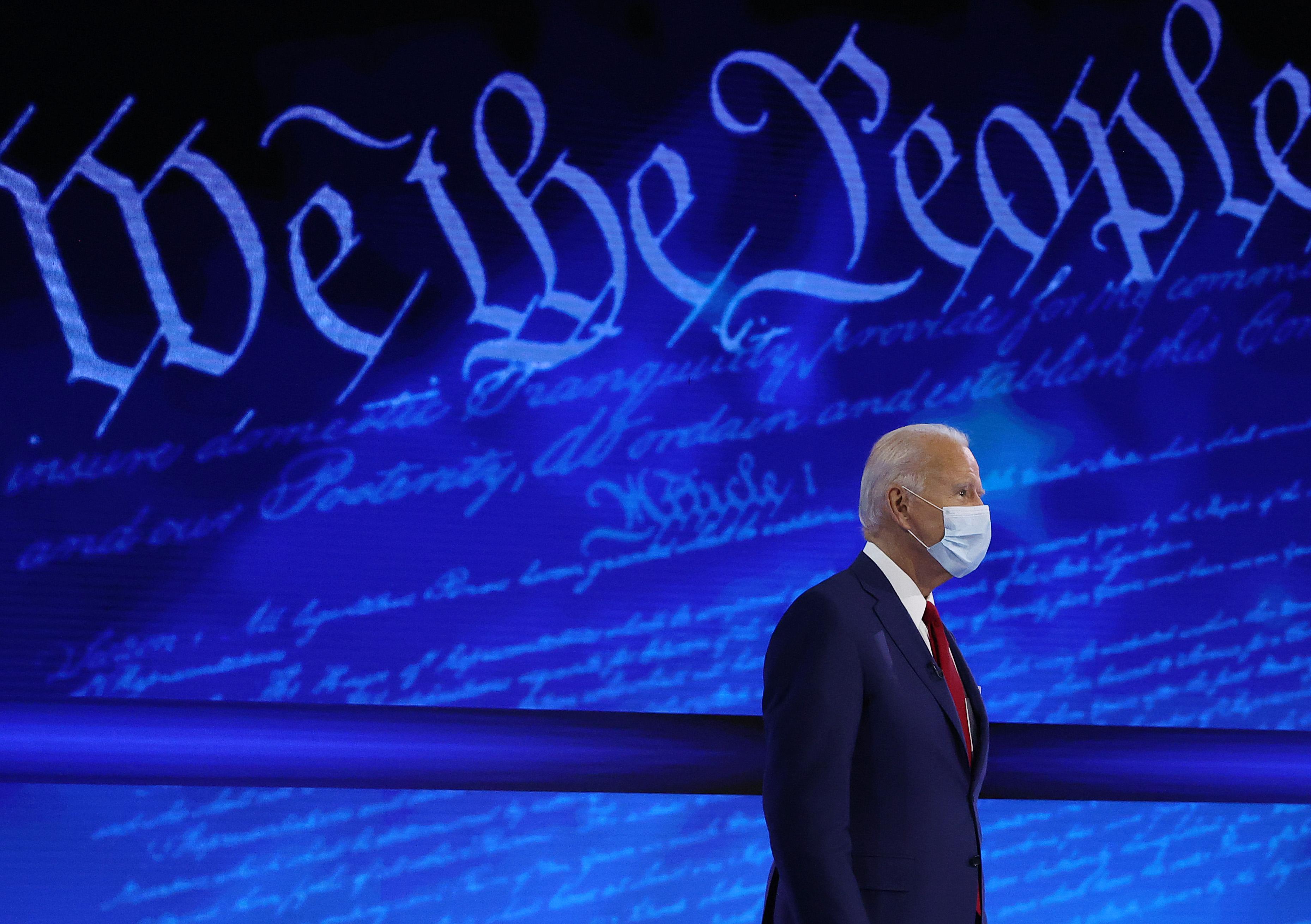 Article continues below advertisement
Yes, Joe Biden was a professor.
Although not the position most viewers thought he was referring to in last night's debate, Joe Biden started his career in higher education in 1991 at the Widener University Delaware Law School as an adjunct professor, which means he taught fewer classes than a full-time professor. Considering he was also a senator, that makes a lot of sense. That position ended in 2008 when he focused on his position as vice president.
When Joe Biden was a professor at Widener, he regularly taught a Saturday morning seminar called, "Selected Topics in Constitutional Law." He taught the class solo until 2003, when professor Robert Hyman was brought on to co-teach with Biden. In 2008, Biden's spokesperson shared, "Sen. Biden teaches with the approval of the Senate Ethics Committee and discloses his salary in his Senate Financial Disclosure form each year."
Article continues below advertisement
Joe Biden was an honorary professor after his term as vice president.
More recently, starting in 2017, Joe Biden was an honorary professor at the University of Pennsylvania, in which he was titled their Benjamin Franklin Presidential Practice Professor. While he didn't teach any regular classes during his stint at UPenn, Biden spoke on campus about five times and helped found the Penn Biden Center for Diplomacy and Global Engagement. 
Joe Biden is well-qualified to be a college professor.
Biden completed his undergraduate degree at the University of Delaware in 1965. He went on to excel in law at the Syracuse University College of Law, where his Professor Emeritus Thomas Maroney recalled, "I had the impression that this student was a young man who was going to do well and go a long way." Biden was also one of the youngest people to be elected to senate when he was only 29 in 1972.
Article continues below advertisement
I taught constitutional law for a long time and here's the deal: No amendment is absolute. There are limits.

Common-sense reforms like background checks and a ban on assault weapons are not a violation of the Second Amendment. Period.

— Joe Biden (@JoeBiden) February 27, 2020
Jill Biden was also a professor.
Former second lady Dr. Jill Biden is well-known as an academic and educator. She was most recently teaching at Northern Virginia Community College, although she took a leave of absence while campaigning for Joe Biden. When asked if she would continue to teach if Joe Biden were to win the presidency, Dr. Biden said, "I would love to … I want people to value teachers and know their contributions and to lift up the profession."
Article continues below advertisement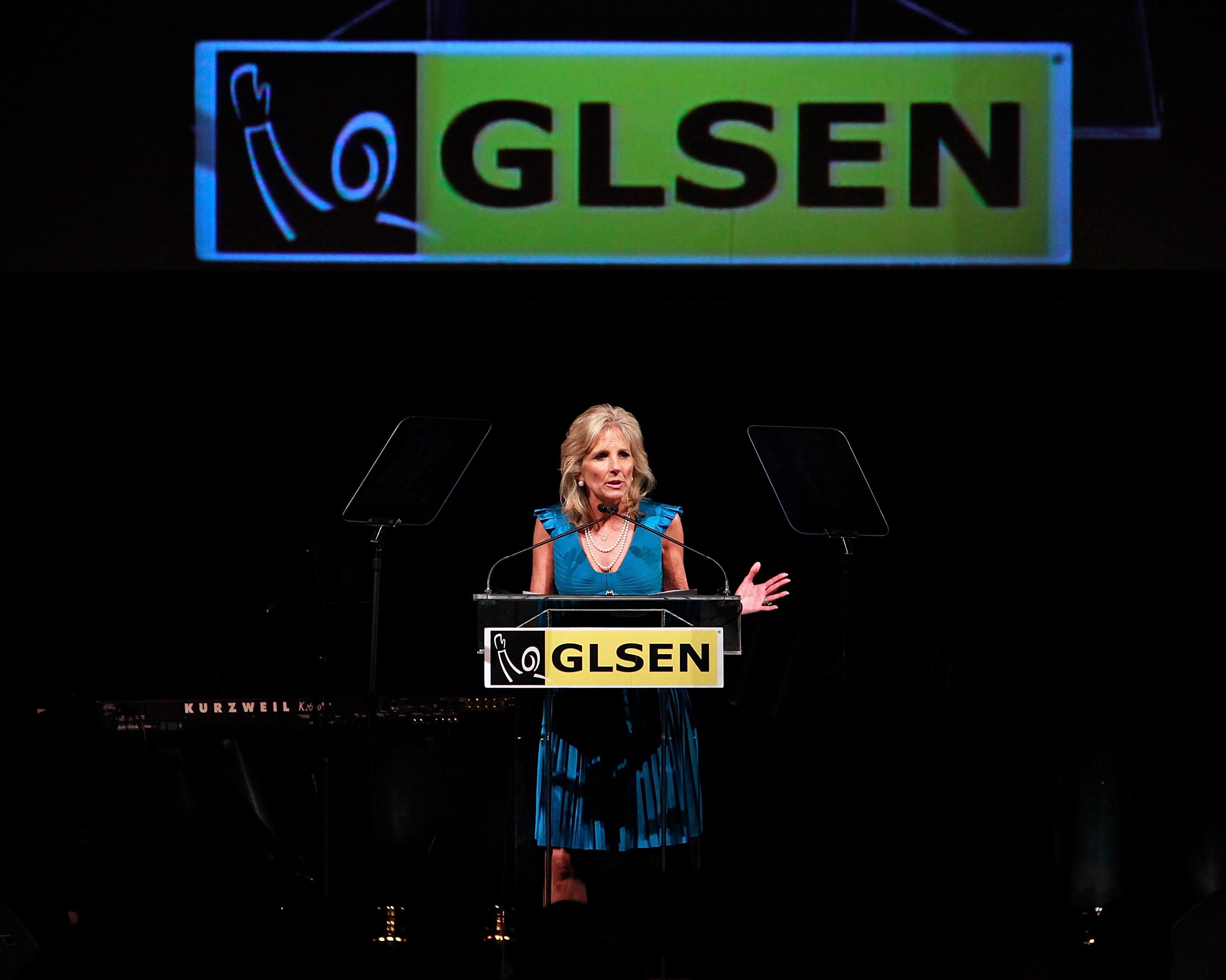 People are confused about if Joe Biden was really a professor.
After watching Biden's town hall, viewers were very confused. Many conservative news outlets were skeptical, claiming that just because Biden was titled as an honorary professor, that doesn't mean he actually taught classes.
Article continues below advertisement
Agree. Thank you for letting everyone know. I volunteered on his 87 & 2 Senate campaigns, and had him as a professor.

— Patriots Vote Blue (@CkDexter15) October 16, 2020
However, Biden supporters were quick to point out that he never said he taught classes — he simply said he was a professor. And on top of that, Biden really *did* teach college classes too before he was vice president!