Sylvester Stallone Is Famous for Playing Army Men — Did He Ever Serve in the Military?
Was Sylvester Stallone in the military? The action star is best known for his roles as rugged army men and gun-toting heroes.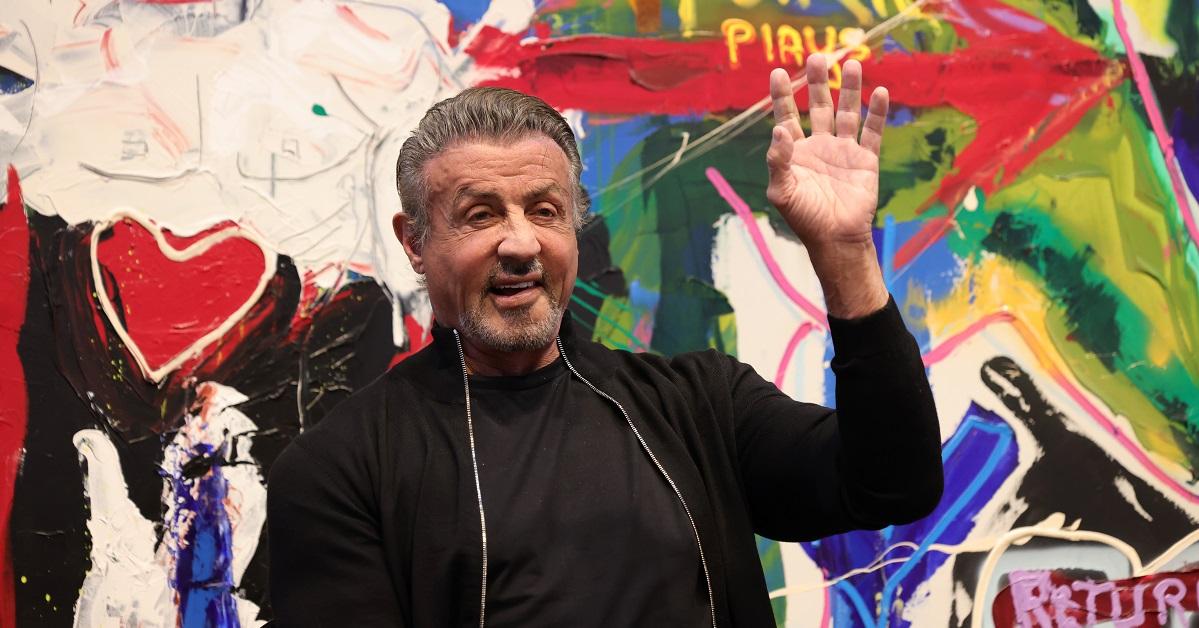 It's hard to picture Sylvester Stallone as anything other than an action star. We know him as the traumatized and violent John Rambo, the street-smart underdog boxer Rocky Balboa, the law-obsessed cyberpunk officer Judge Dredd, and uh... as one of the expendable guys from The Expendables. Many of Sylverster's roles depict him as a rugged and tough Army guy who can mow people down with an absurd arsenal. So, was the actor ever actually in the military?
Article continues below advertisement
Sylvester Stallone's filmography is so large that it has its own separate Wikipedia page. While he first received acclaim for starring in 1974's The Lords of Flatbush, the star rose to bonafide celebrity status after starring in 1976's Rocky. Sylvester went on to star in several Rocky sequels, the violent Rambo series, and the Expendables film franchise. He even did voice work in 2021's The Suicide Squad.
Article continues below advertisement
Was Sylvester Stallone in the military?
Many of Sylvester Stallone's most iconic roles have put him in the shoes of characters who are experts in guns and violence. He previously starred in the Rambo film series as John J. Rambo, a traumatized Army vet from the Vietnam War who uses his military expertise to enact aggressively violent acts. He also portrayed Barney Ross, an experienced mercenary in the Expendables film series, who knows how to build an army to take on dangerous jobs.
You might think that an actor who built his career on portraying gun-toting meatheads would have some experience in the military to inform his performances. But surprisingly, Sylvester doesn't. According to Operation Military Kids, Sylvester Stallone has never served in the military before. While he was an adult during the era of Vietnam War drafts, he was able to avoid the draft entirely. Interestingly enough, there's some speculation as to how he was able to get out of it.
Article continues below advertisement
Celeb Answers reports that Sylvester was a college student in 1969, which made him eligible to defer a draft request. However, the outlet also theorizes that Sylvester's diagnosis with partial paralysis in his face would have exempted him from the draft anyway.
Though he may not have served in the military, that certainly didn't stop Sylvester from making a name for himself as a go-to action star for much of his career. But in an ironic twist, Sylvester Stallone is very much anti-gun IRL.
Article continues below advertisement
According to Daily Beast, the normally conservative Sylvester Stallone is publicly vocal about supporting gun control in the United States. In 1998, Phil Hartman — a friend of Sylvester's and a popular comedian at the time — was gunned down and killed. This supposedly solidified Sylvester's firm stance against gun violence.
"I know we use guns in films, [but we need] to be a little more accountable and realize this is an escalating problem that's eventually going to lead to, I think, urban warfare," Sylvester once stated, per Daily Beast.
Sylvester Stallone will appear in The Expendables 4 in 2022 and in Guardians of the Galaxy Vol. 3 in 2023.