Is Wayne Brady Married? The Comedian Came Out as Pansexual
Comedian Wayne Brady has been married twice, and he has one daughter from his second marriage. Wayne also came out as pansexual in 2023.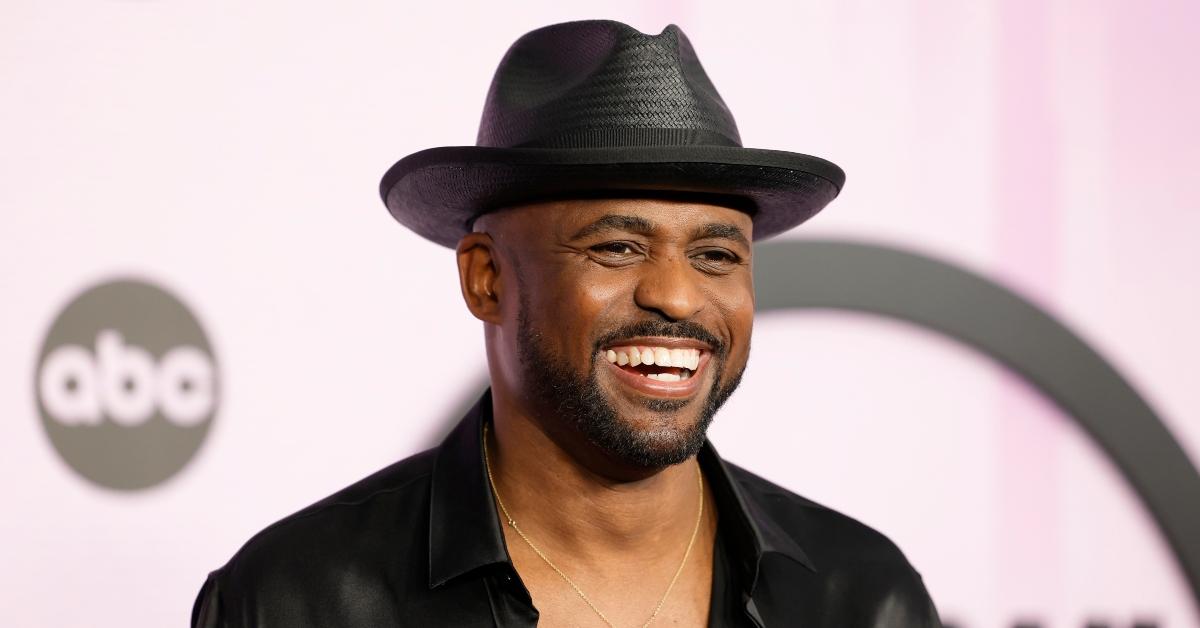 From his time on the improv show Whose Line Is It Anyway? to his acting and voiceover work and his various game-show hosting gigs, comedian and actor Wayne Brady has always kept his fans laughing.
Article continues below advertisement
Naturally, fans are curious to learn more about the star. Is Wayne married with kids? Below, we take a look at Wayne's love life, including his coming out as pansexual in 2023.

Article continues below advertisement
Is Wayne Brady married?
Nope, Wayne isn't married and it looks like he's single, but he has been married twice before. From 1993 to 1995, he was married to a singer named Diana Lasso; then, from 1999 to 2008, he was married to actress Mandie Taketa.
Wayne's relationship with Mandie is still a strong one. He even quarantined during the pandemic with Mandie, their daughter (more on her in a moment!), and Mandie's boyfriend Jason.
"My ex-wife Mandie and I, we have a different and I think a very special relationship than a lot of people who co-parent," Wayne explained to Yahoo in April 2020.
"We've also lived like seven minutes away from each other at the most," he added. "Right now, we live literally next door to each other. So our quarantining is a little different. We quarantine between both of our homes and I've got a big backyard and lots of land so we both share this land and this space."
Article continues below advertisement
Does Wayne Brady have kids?
Wayne and Mandie co-parent a daughter named Maile, who is Wayne's only child. On her Instagram, Maile describes herself as a singer, actor, writer, and dancer. She appeared on 12 episodes of The Bold and the Beautiful from 2018 to 2019, per IMDb. She's also appeared on shows like The Talk and Hell's Kitchen as well as her dad's show Let's Make a Deal.
Article continues below advertisement
In early 2021, she uploaded her first single to her YouTube channel called "Exhale." The song talks about being comfortable around someone even with a history of not feeling safe letting your guard down.
Article continues below advertisement
Wayne Brady came out as pansexual in 2023.
In August 2023, Wayne opened up to People magazine about his journey to self-discovery, and how ex-wife Mandie and their daughter Maile have accepted everything about him.
"I am pansexual," he told the magazine, which refers to attraction toward people regardless of gender or sex. He also described it as "bisexual — with an open mind!"
Mandie was actually the first person Wayne came out to. As she told People: "I just said, 'Great.' As I knew coming out would help him be happier."
As for when he told Maile? With a proud smile, she recalled to the mag: "I just said, 'Okay.'"
Article continues below advertisement
What is Wayne Brady's net worth?
According to Celebrity Net Worth, Wayne is worth $12 million. Part of this is from his time on Whose Line, but it's also from other projects like The Wayne Brady Show. He's additionally appeared in a number of funny shows over the years like Chappelle's Show, How I Met Your Mother, and 30 Rock. He's hosted the game shows Don't Forget the Lyrics! and Let's Make a Deal as well.
Wayne's daughter followed in his footsteps as a singer, as Wayne also has a great singing voice. This led to his releasing two albums called "A Long Time Coming" and "Radio Wayne" in 2008 and 2011 respectively.