We Tried That: Kraft Singles Souplings Put Grilled Cheese and Soup in the Palm of Your Hand
We tried Kraft Singles Souplings, which are dumplings that feature tomato soup and a creamy grilled cheese sandwich as one combined flavor.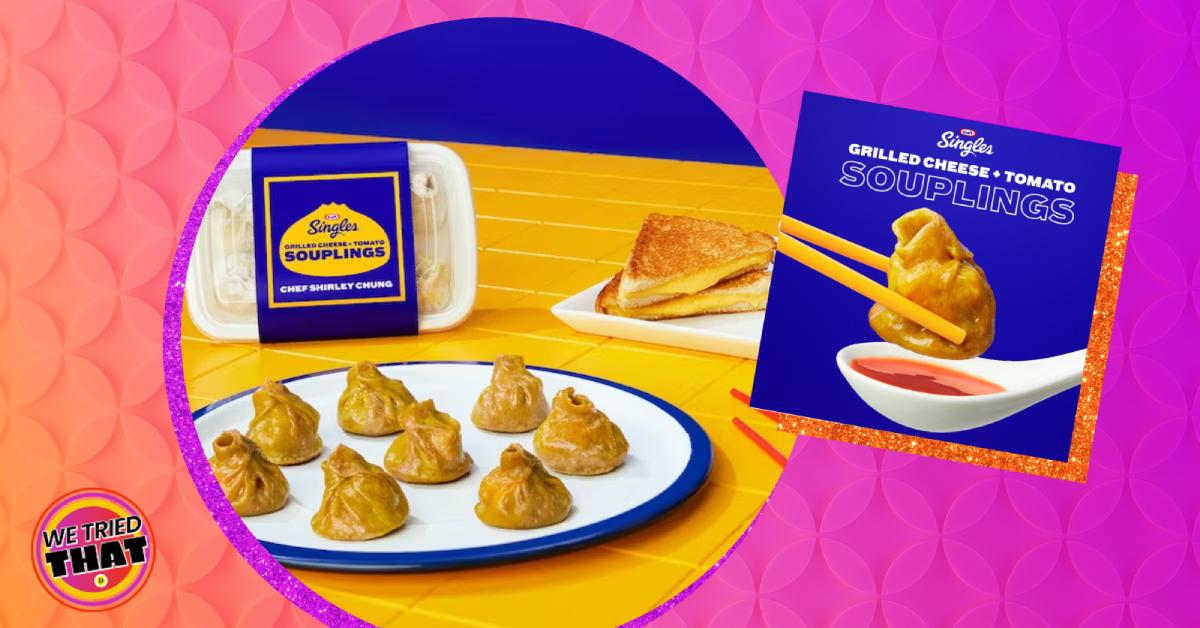 No one ever said we needed something that took grilled cheese and tomato soup and combined them together in one bite-sized portion. But that's exactly what Goldbelly and Top Chef Finalist Shirley Chung created in collaboration. So we tried the Kraft Singles Souplings, which are basically grilled cheese and tomato soup dumplings, to see if they could ever replace the real thing.
Article continues below advertisement
The Souplings are sold exclusively by Goldbelly and come in packs of 16. But, regardless of what you think about the flavor, they're filling enough to not need to scarf down all 16 in one sitting. And before you venture out to try the Souplings yourself, we have all the details — from what exactly they're made of, apart from the wrappers, to what they taste like.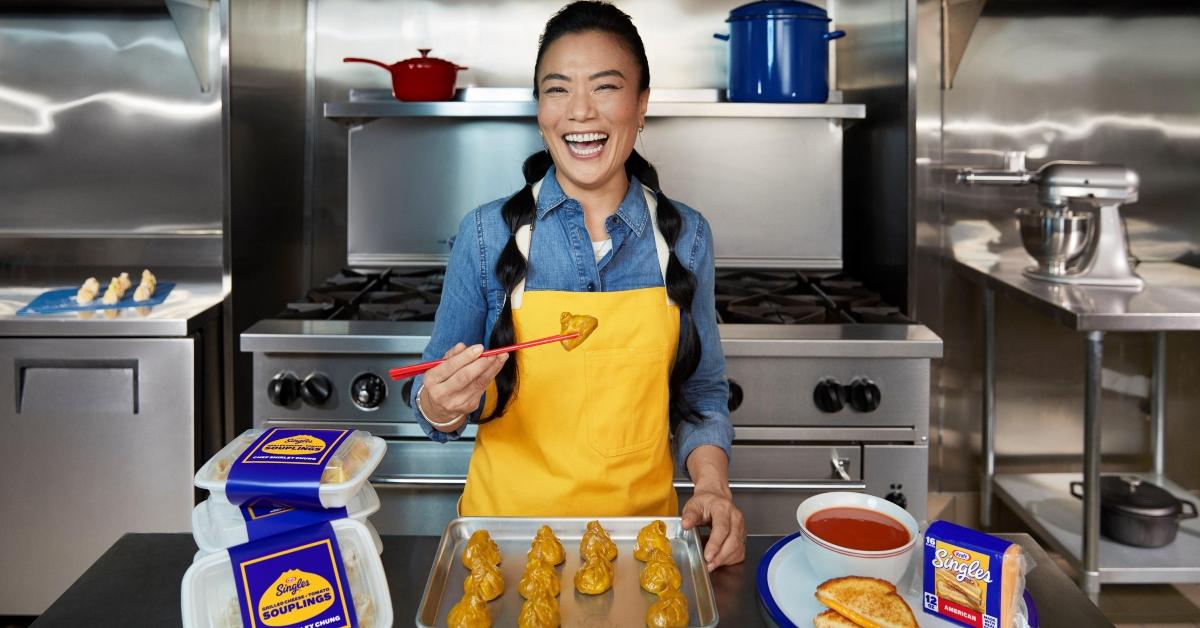 Article continues below advertisement
We tried Kraft Singles Souplings.
I don't quite understand how they combined all of the flavors and sweetness of tomato soup and savory grilled cheese into a dumpling that you can steam on your stove top, but somehow it works? And that's only a question because, as I said, I still don't get how it's possible to bring those flavors together and not make it simply taste like an artificial version of the flavor without the texture.
But the dumpling is exactly what it says it is, with tomato soup inside of it, along with melty Kraft Singles cheese and buttery toasted croutons. And something tells me you can't just recreate it yourself with some chopped up grilled cheese sandwiches, a can of soup, and some empty dumpling dough wrappers.
Article continues below advertisement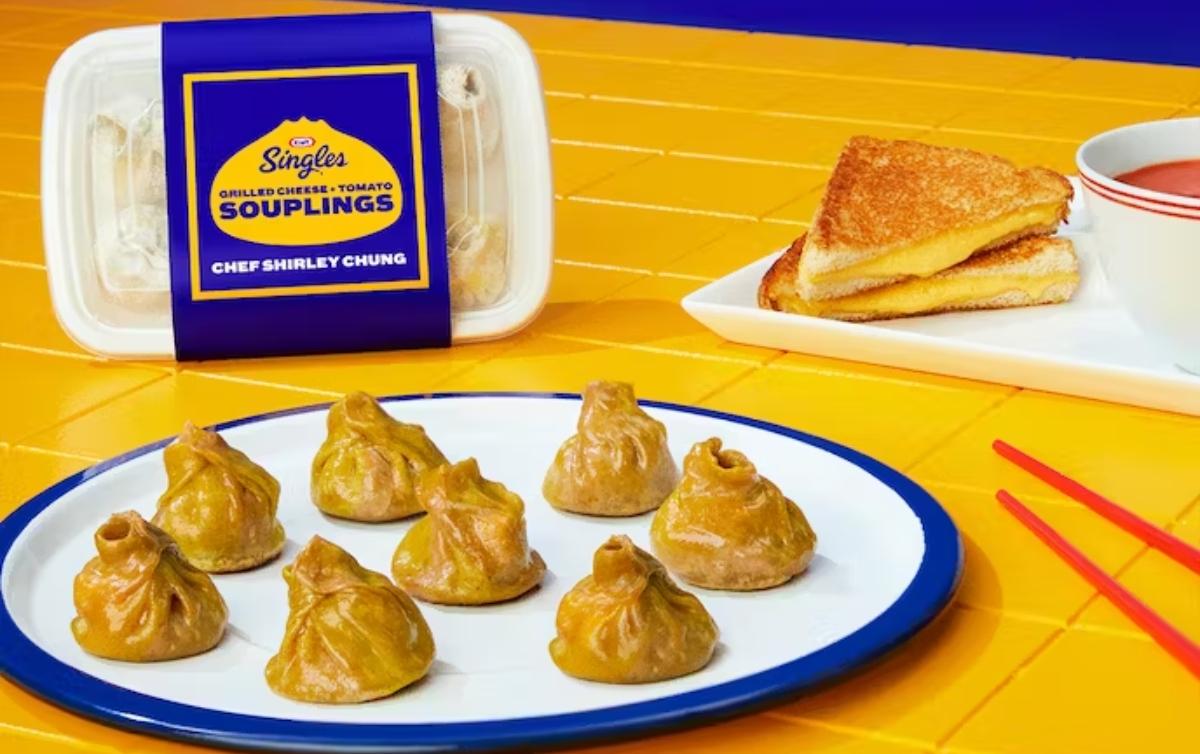 I will warn you that the inside of the dumplings are pretty hot, which is to be expected since you have to steam them in a pan on the stove. But if you follow the directions, you're left with creamy Souplings that have a slight crunch on the bottom if you sear them just right. And even though you don't need extra tomato soup to go with them, I have a feeling that dunking them into some fresh tomato soup or bisque might bring out the flavors even more.
This isn't the first time Kraft Singles made a wild collaboration.
Kraft has worked with Goldbelly before, only in that instance it was a different food combination that no one quite asked for. In that case, it was Kraft Single Apple Pie, which according to the website, is set to make a comeback.
You can order the Kraft Single Souplings on Goldbelly now for $89.95 for a pack of 16.