We Tried That: KFC Wraps Offer More Than Just Fried Chicken in a Pocket
We tried KFC's new wraps, which come in three different options, and we were able to figure out which one is the best of them all.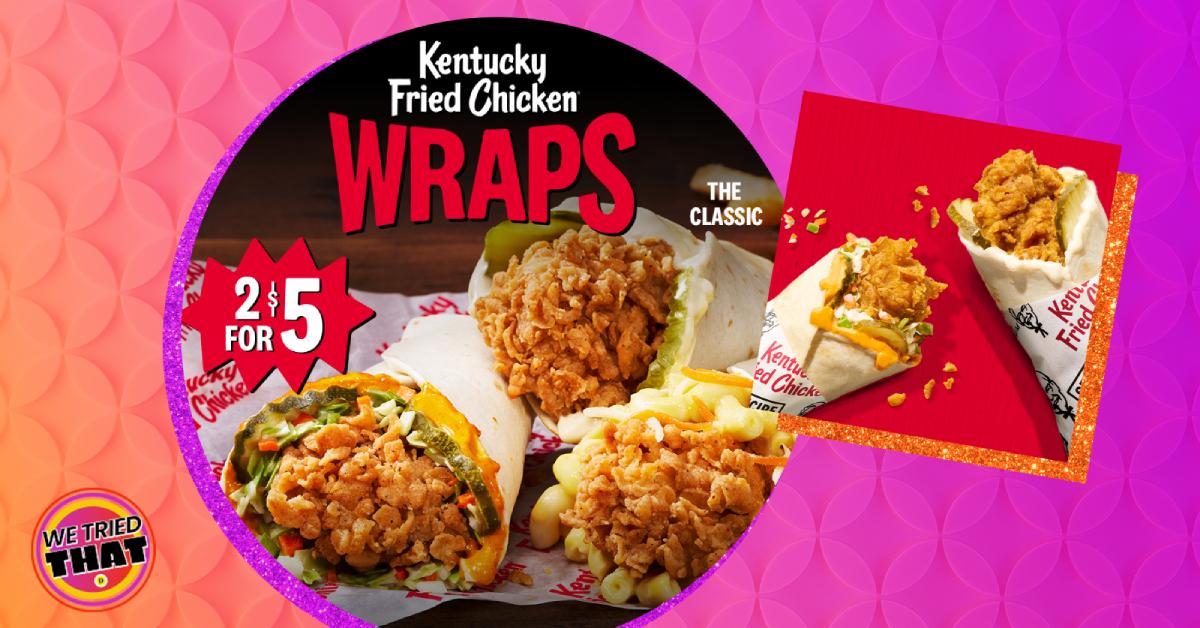 You might think that once you've tried one fast food chicken wrap, you've had them all. But let's not forget that KFC was in the chicken game long before most of its competitors. And the return of the chain's wraps, of which there are three options, proves that. So we tried the KFC Wraps to see if they live up to the hype. And, honestly, to see which one is best.
Article continues below advertisement
Because since there are three of them, all with their own unique flavors, there has to be a favorite among the bunch, right? We have the Spicy Slaw Chicken Wrap, the Classic Chicken Wrap, and Mac & Cheese Wrap. And since the latter is a newbie when it comes to KFC's wraps, I had to pay extra special attention to that one. And, you know, try not to scarf it down in like three bites.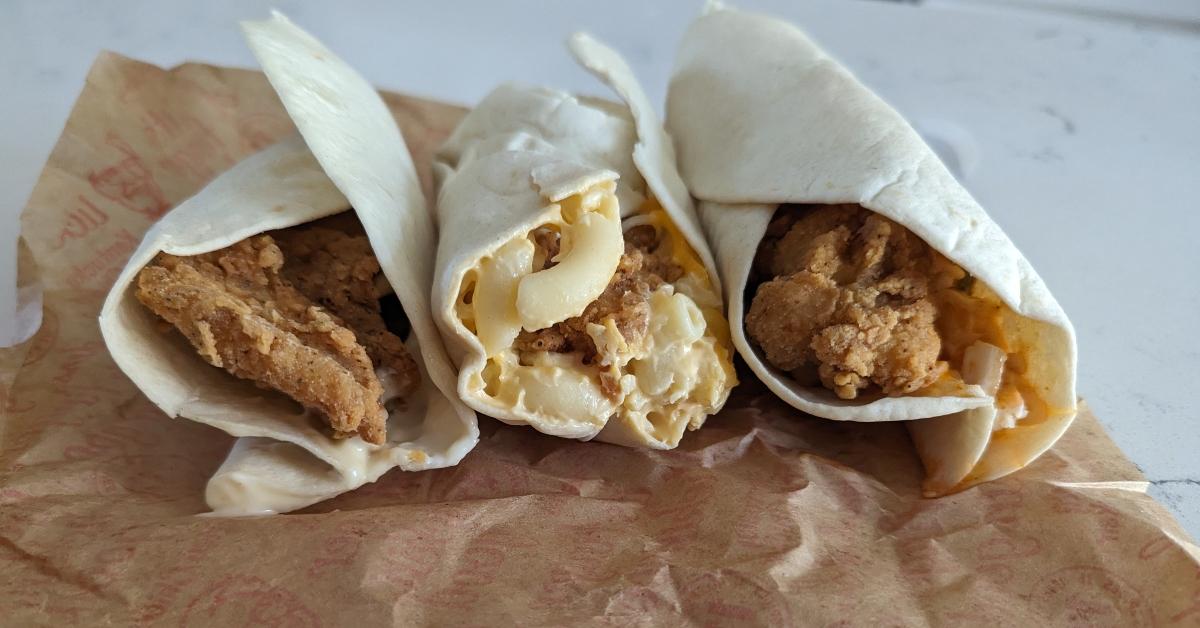 Article continues below advertisement
We tried KFC Wraps.
KFC first rolled out wraps in February 2023. And, like most new fast food items that take things in a slightly different direction, customers loved them. So to bring them back, with the addition of the Mac & Cheese Wrap, makes sense. And I have thoughts on all three. Whether or not you agree with them is another story, of course.
The Classic Chicken Wrap is one I could do without, to be honest. Although it has the crunch of a pickle, there's just nothing else to it that makes it stand out. The Spicy Slaw, on the other hand, has such a kick that even as someone who isn't really into spice, I took a few good-sized bites of it.
However, the Mac & Cheese Wrap is the winner among the three. It's loaded with creamy macaroni and cheese and so full of flavor. KFC definitely made the right choice in adding this one to the bunch.
Article continues below advertisement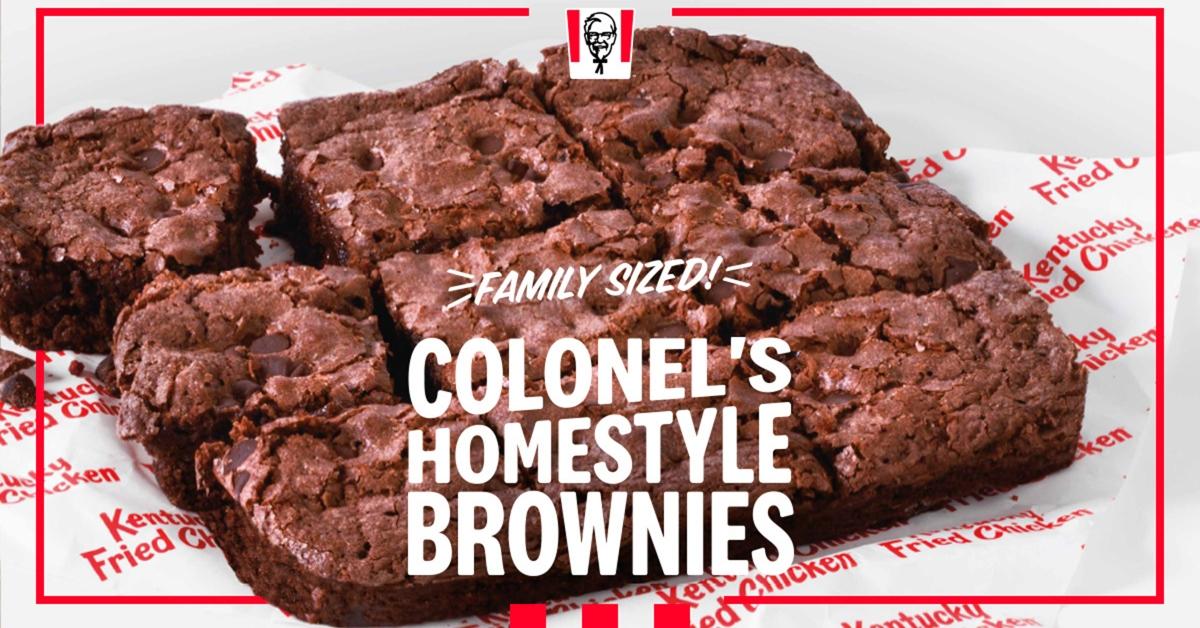 KFC also has a new brownie.
When I ordered the three different KFC Wraps, I also ordered one of the Colonel's Homestyle Brownies. I mean, a meal like that deserves dessert of some kind and who am I to deny KFC its chance to offer dessert to customers?
For me, nothing quite beats homemade brownies and I am not one for those prepackaged brownies from the grocery store. But KFC's is second to the real thing you take fresh out of the oven. Though maybe not a close second.
Article continues below advertisement
How long are KFC's wraps here?
According to the press release about KFC Wraps, their return is essentially open-ended. There is no indication of when the wraps might leave the restaurant's menu nationwide, so get them while you can and hope for the best in regards to their longevity.
"Since we introduced KFC Wraps earlier this year, others have followed with their versions — but why go to a burger chain for a fried chicken wrap, when you can get a craveable wrap with KFC's world-famous fried chicken?" Nick Chavez, CMO, KFC U.S., said in the release.
Try KFC Wraps now at two for $5 at KFC locations nationwide.