We Tried That: Mtn Dew Game Fuel Is the Middle Ground Between Soda and Energy Drinks
We tried Mtn Dew's two new Game Fuel flavors in November 2023 that are in partnership with two different popular video games.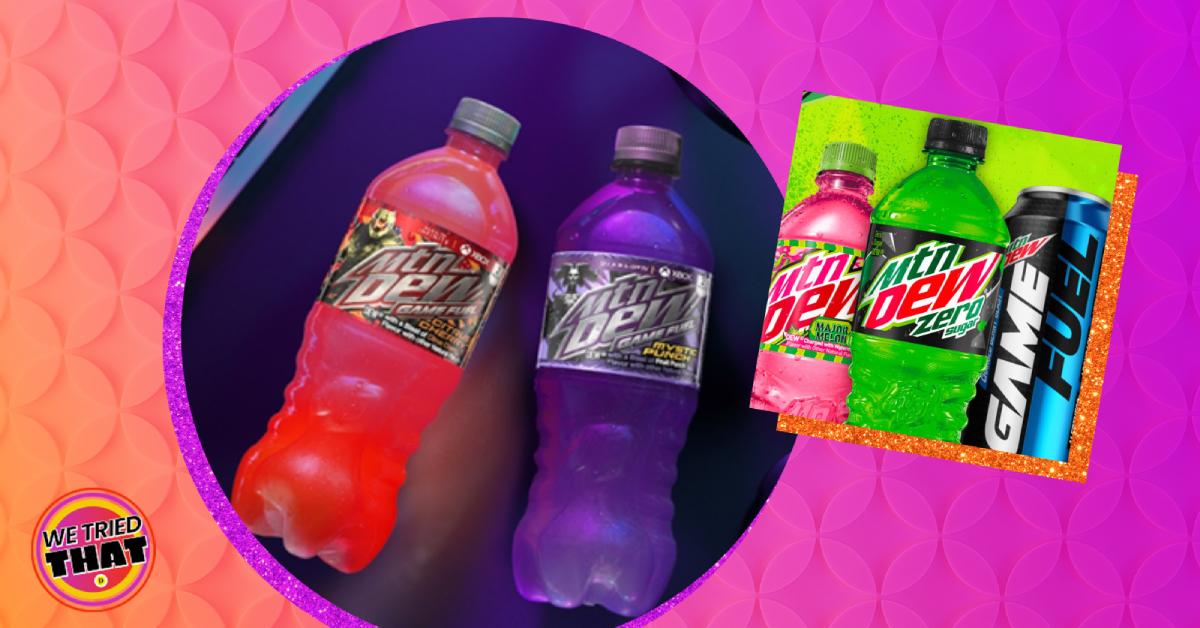 Mtn Dew has been around for longer than some of the soda's consumers have even been alive. But over the years, we've had the classic Mtn Dew, an energy drink called Mtn Dew Energy (formerly Rise), and Mtn Dew Game Fuel. The latter isn't anything new, per se, but its two flavors released in November 2023 are.
Article continues below advertisement
So we tried Mtn Dew Game Fuel to see what all of the hype is about when it comes to the drink that is supposed to pair quite well with hours of uninterrupted video games. There was once a time when I had enough free time for a party sized bag of Doritos and multiple cans of soda for the night of gaming, so I get it. And we have the details on what these two Game Fuel flavors taste like.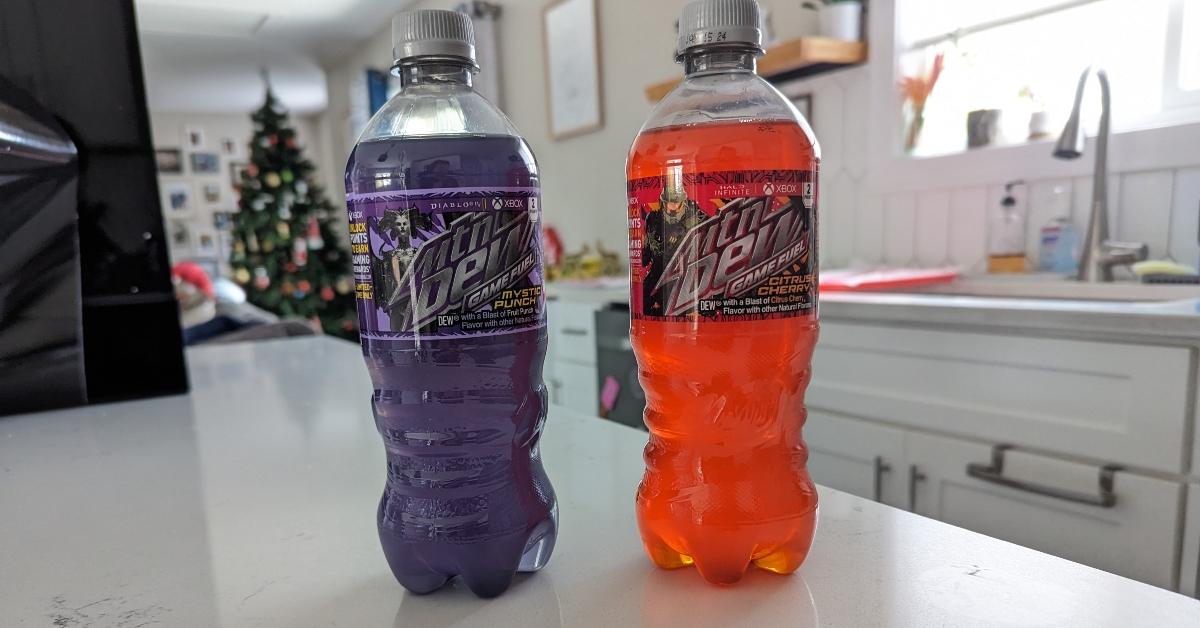 Article continues below advertisement
We tried Mtn Dew Game Fuel.
The two flavors released by Mtn Dew Game Fuel are Citrus Cherry and Mystic Punch. The latter is in partnership with Diablo IV and the Citrus Cherry flavor is linked to Halo Infinite. The idea is that gamers can enjoy these sodas, which each have just a touch more caffeine than standard Mtn Dew, while they ready themselves for a night of gaming.
But when it comes down to it, I highly suggest choosing one of these over the other. The Mtn Dew Citrus Cherry tastes eerily similar to a cherry medicine I used to take for colds when I was a kid. And no, I was not one of those kids who enjoyed the taste of cough medicine, no matter how it was disguised by an artificial sugary flavor.
Article continues below advertisement
But the Mtn Dew Mystic Punch is one that I honestly hope is here to stay. The soda itself is purple and the flavor reminds me of Mtn Dew Code Red with a hint of grape. And as someone who prefers diet soda over all others, I actually enjoyed the taste of Mtn Dew Mystic Punch so much that I drank far more of it than I usually do with full flavor sodas.
Article continues below advertisement
Mtn Dew Game Fuel has more caffeine than regular soda.
A standard 20 ounce bottle of Mtn Dew has 91 mg of caffeine in it. The Mtn Dew Game Fuel sodas, however, have 114 mg of caffeine in the same size bottle. To put that into perspective, a 16 ounce can of Mtn Dew Kickstart, an energy drink, has 92 mg of caffeine. So I'd say Mtn Dew Game Fuel is a step up from just another soda option.
Maybe Game Fuel isn't what you need every time you're looking for a refreshing pick-me-up in the form of a soda beverage. But it's the perfect middle ground between a regular Mtn Dew and an energy drink — especially if you're in a gaming kind of mood.
You can find Mtn Dew Game Fuel at participating grocery stores and gas stations nationwide, starting at around $2.25 for a 10 ounce bottle.