We Tried That: The Michaels Ghost LED Candle May Be Your Favorite Indoor Halloween Decoration
We tried the ghost-shaped LED color-changing candle found at various Michaels craft stores and it's a mystery how the candle actually works.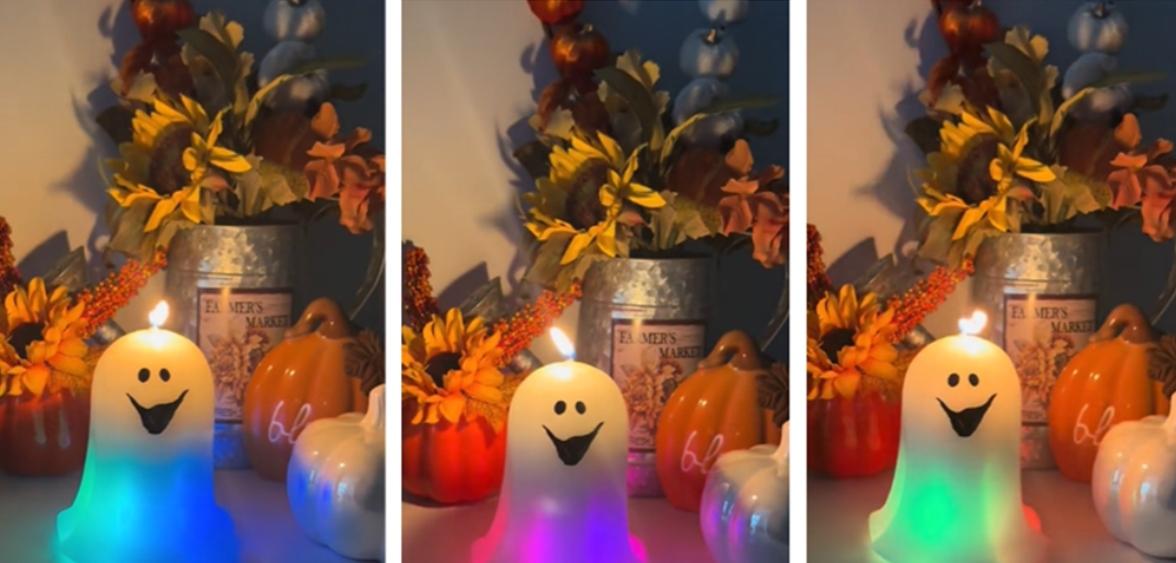 You can have your 12-foot skeletons and light shows, because sometimes, a parent needs a few bins full of indoor Halloween decorations to make things festive. Also, I have no idea how to make a Halloween light show outside of my home and I may not be able to afford one of those skeletons, so there's that. I tried the Michaels ghost-shaped LED candle, however, and it was a solid addiction to my indoor decor for Halloween.
Article continues below advertisement
In my home, the Halloween season lasts for all of September and all of October. And, being that I have two small children, setting things up inside is just as important as what goes in the yard and on the front porch to make things extra festive. So I all but jumped at the chance to try out the ghost candle, which comes in four different poses and may be my four-year-old's favorite Halloween decoration now. Even when it's not lit.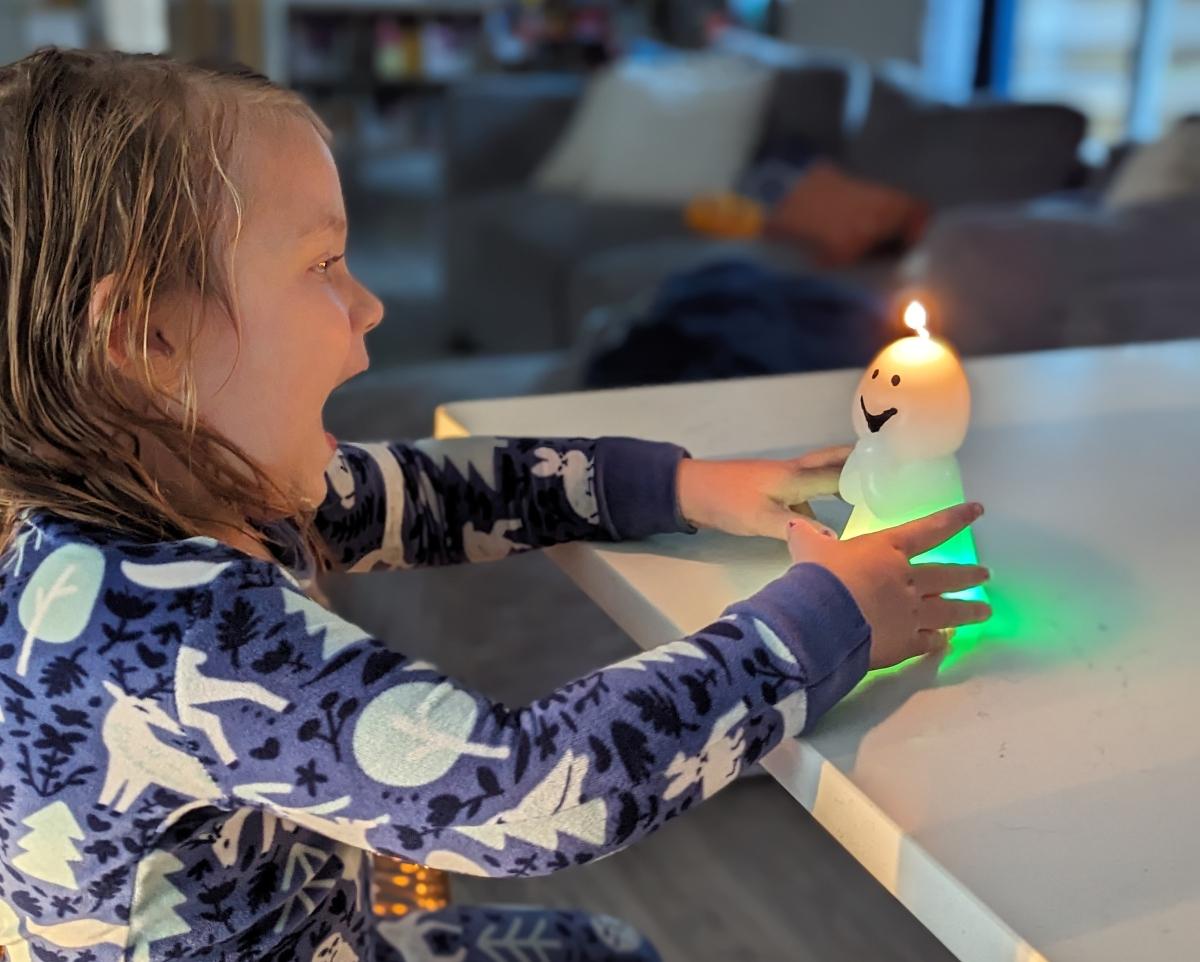 Article continues below advertisement
We tried the ghost-shaped LED color-changing candle from Michaels.
If I'm being honest here, I still don't understand how the candle works. But after you light the wick and it starts to burn, a light turns on inside of the ghost candle to make it light up in flashes of different colors. When you blow out the candle, the light turns off. There are no batteries or on / off switches and there doesn't even appear to be some kind of motion sensor to make the light pop on when motion is detected near the wick.
But, regardless of the fact that I am still absolutely stumped on how the ghost-shaped LED candle from Michaels works, it's a hit in my home. All you have to do is light the wick of any of the four versions of the candle and watch the "magic" happen. Make sure you have a safe candle holder or tray to place the ghost candles on to catch the wax as it melts.
Article continues below advertisement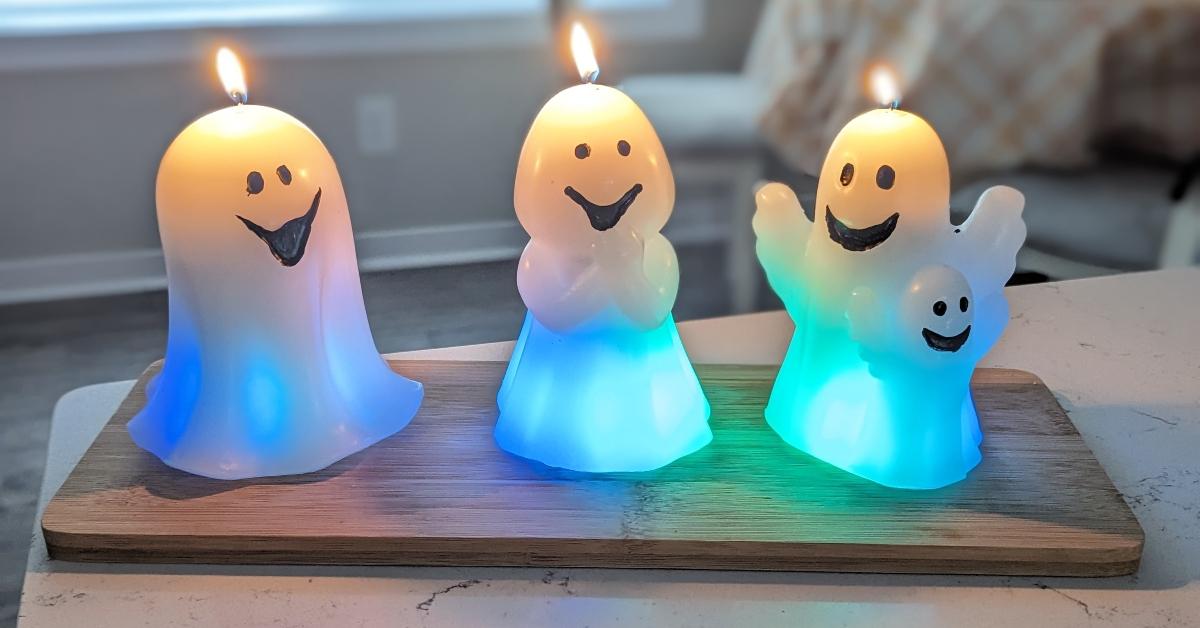 Honestly, the only downside to these candles is that, eventually, they'll be gone. And, very slowly, their chipper little ghost faces will quite literally melt away. But before that happens, my kids are getting a kick out of them as I light them most evenings and watch the colors dance inside each one.
You can buy the Michaels ghost candle online or in-store.
The ghost-shaped LED light candles can be purchased either in-store at your local Michaels location or online. At this time, the candles are $11.99 each. And, while it's unclear how long it takes for each one to burn down to completion, maybe the light (no pun intended) at the end of the tunnel is that, once the candles burn down all the way, we can finally figure out how the heck the LED light works.