Voice Actress Wendee Lee Sparks Major Backlash Over Her Previous Role in 'Bleach'
What's been the drama surrounding voice actor Wendee Lee? She has recently addressed negative backlash over her legacy role in the 'Bleach' anime.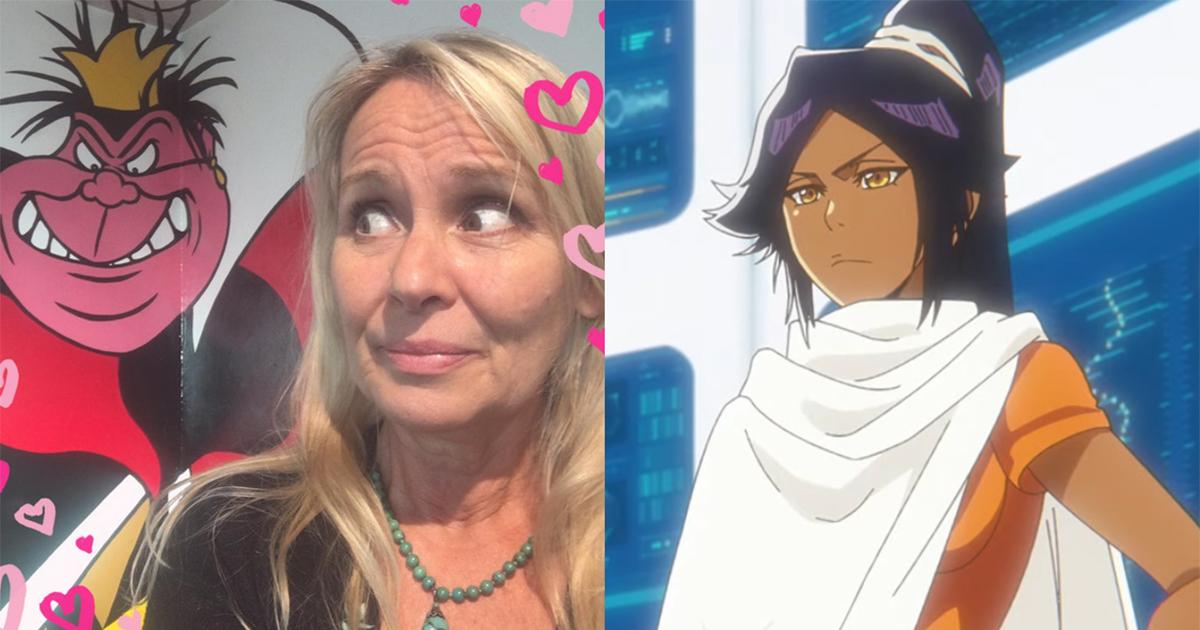 The Gist:
Voice actor Wendee Lee received major backlash over her remarks against a voice actor of color.
A role she had previously had in the Bleach anime was recast for its revival series, Bleach: Thousand-Year Blood War.
Wendee has responded to the controversy and issued an apology.
Article continues below advertisement
When the anime adaptation of Bleach: Thousand-Year Blood War was first announced, it took the anime community by storm. The original anime series was unceremoniously canceled back in 2012 before it could finish adapting the rest of Tite Kubo's manga, but it would return a decade later with the intent of formally wrapping up the story. To commemorate the return, many voice actors from both the original Japanese dub and the English dub returned to reprise their roles.
But while the Bleach anime was in hibernation, the voice acting industry in the West has shifted considerably. Voice actors of color are far more vocal (no pun intended) about wanting more opportunities to portray a wider range of characters, having previously been and continuing to be subject to the same kind of racist typecasting that on-screen actors have suffered in tandem.
Article continues below advertisement
To that end, voice actor Wendee Lee has sparked plenty of drama thanks to the reactions she posted over the recasting of her Bleach character. Here's what happened.
Article continues below advertisement
Voice actor Wendee Lee sparks drama over her public remarks about her 'Bleach' character.
Some time after Thousand-Year Blood War was announced, it was revealed that much of the English dub cast would return to reprise their roles in the new anime. Johnny Yong Bosch returned to his role as series protagonist Ichigo Kurosaki. He was joined by fellow Bleach veterans Stephanie Sheh as Orihime Inoue, Michelle Ruff as Rukia Kuchiki, and Derek Stephen Prince as Uryu Ishida, among many others.
However, some recasts were made for many of the darker-skinned characters in the series. In an effort to support more diverse casting in the voice acting industry, Caucasian voice actor Jamieson Price stepped down from the role of half-Japanese, half-Mexican character Yasutora "Chad" Sado, whom he portrayed for several episodes of the original anime. The character is currently portrayed by Alain Mesa in the new anime.
Article continues below advertisement
Unfortunately, other recasts of a similar nature invited some controversy. Earlier this year, voice actor of color Anairis Quiñones (she/her, they/them) revealed that she would be portraying Yoruichi Shihoin in Thousand-Year Blood War. Being of Puerto Rican descent, Anairis revealed in a tweet that she was excited to voice the character in honor of "the POC community who had seen themselves in her."
The English dub role originally belonged to longtime voice actor Wendee Lee of Caucasian descent.
Article continues below advertisement
Shortly after making the announcement, however, it was revealed that casting had changed their minds and decided to recast Wendee in her legacy role.
While Anairis was disappointed to receive the news, she was met with an outpouring of support from fans. However, wholesome responses to Anairis had apparently earned Wendee Lee's contempt.
Article continues below advertisement
In a series of tweets, Wendee began responding negatively to fans and even fellow voice actors who showed their support for Anairis following the recast. In many of her replies, she vocally argued the fact that she was part of the original cast despite no prompting or call-outs from any of Anairis' fans over this fact. Many interpreted Wendee's statements as toxic and harmful toward Anairis and almost everyone showing her support.
Throughout the fallout from her statements, many voice actors have come forward with accusations that Wendee Lee has always been this vindictive behind the scenes. Wendee has since issued an apology and has even reached out to Anairis privately.
Publicly, Wendee tweeted, "I reached out and apologized. Mistakenly assumed my colleagues knew I originated the role and felt unsupported by the disappointment expressed in their comments re: the cast change. Apologies and heartfelt well-wishes to Anairis."
Article continues below advertisement
Subsequently, Anairis publicly acknowledged that Wendee reached out to her personally and apologized. However, Anairis maintains that Wendee's initial responses were "unkind" toward her fellow voice actors.
"I haven't responded to Wendee privately as I have no energy or interest in participating in the situation than I already have," Anairis tweeted. "I am not ready to talk. Please respect that."
As of this writing, Anairis has taken a break from social media amidst the backlash.