Is Wendell Holland Married? The 'Survivor' Star Had Relationship Drama
'Survivor' star, furniture store owner, and HGTV host Wendell Holland is a talented carpenter, but is he married? Here's what we know so far.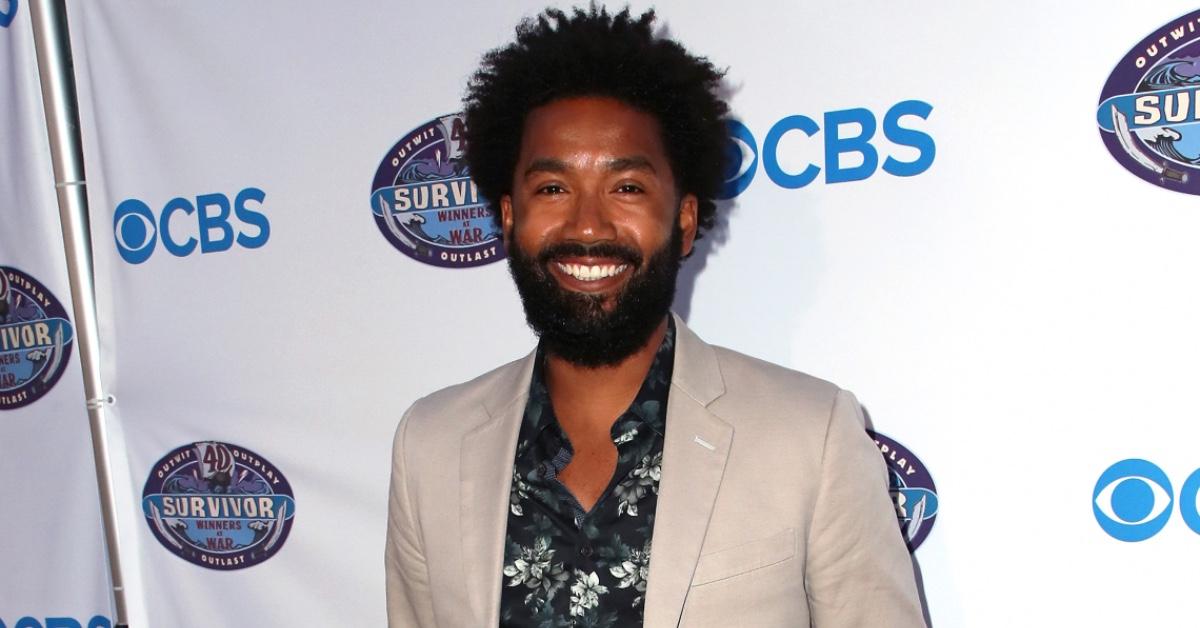 Though reality star Wendell Holland may have moved beyond his Survivor days, he will always be remembered for them. Now the host of the HGTV show Hot Mess House and guest host on Home Town Takeover, Wendell is known as the winner of Survivor: Ghost Island. Fans of Wendell's work have been curious about his personal life, and many are wondering: Is Wendell married? Here's everything we know about his love life.
Article continues below advertisement
So, is Wendell Holland married? He dated a fellow 'Survivor' contestant.
During his time on Survivor: Winners at War, Wendell was reunited with fellow Survivor contestant Michele Fitzgerald, whom he had dated. But the reunion was not without drama, as they were not on good terms at the time. Even Entertainment Weekly noted that Wendell's storyline appeared to be edited to make him look like the villain who had seemingly wronged Michele on and off the island.
Article continues below advertisement
Wendell told Entertainment Weekly: "Where was my side of the story? I saw a lot of imagery of her saying things in confessionals and to other castaways, but I don't recall telling much of my side or seeing my side told. If this was real life and not a reality show, I might have some qualms."
Article continues below advertisement
Aside from Michele, Wendell's personal life has been kept relatively private, and he does not appear to be married or even dating. He does have an adorable niece and nephew who frequently make appearances on his Instagram, and he lovingly refers to himself as Uncle Bevie!
Wendell Holland uses his furniture knowledge on HGTV shows 'Hot Mess House' and 'Home Town Takeover.'
Wendell initially began a career as a lawyer, but after successfully selling several homemade beds on Craigslist, he turned to furniture crafting full-time. His business, Beve Unlimited, has over 6,000 followers on Instagram. Wendell's experience in handcrafted items has helped his success on the HGTV show Hot Mess House, which he co-hosts with Cassandra Aarssen.
Article continues below advertisement
Hot Mess House's latest season — and Wendell's first, as he just joined the show this season — premiered on June 17, 2021, on HGTV. The show follows Cassandra and Wendell through the renovation and re-organization of 11 homes.
Wendell's role on the HGTV show Home Town Takeover is equally exciting, even if he isn't hosting the show himself. On Home Town Takeover, Wendell has been acting as more of a consultant and occasionally guest host, which is lucky for hosts Ben and Erin Napier — they have a real renovation expert on their hands!
Article continues below advertisement
Wendell has also previously consulted on the HGTV show Fix My Fail. It sounds like life after Survivor has been serving Wendell well. Hopefully, in the future, he will reveal to fans more about his personal life, but for now, we'll settle for staring at his one-of-a-kind furniture creations and adorable niece and nephew.
You can watch Hot Mess House Thursdays on HGTV at 8 p.m. or catch up on previous episodes on Discovery Plus, Hulu, or Amazon Prime.