'Alone' Has a Very Specific List of Items Contestants Can Bring — and the Devil's in the Details
Watching 'Alone' on TV makes everyone on armchair expert on survival, but what can you bring on the show to ensue your survival?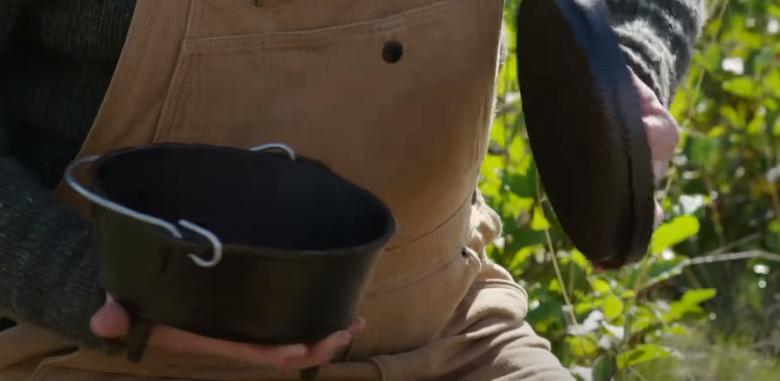 It's difficult to not be obsessed with the idea of living off-grid. Completely self-sustainable without having to worry about other structures/businesses/entities to just survive and hopefully thrive. It's probably a way of life that more and more people are contemplating, now that the economy is in shambles, and housing is becoming increasingly more difficult to afford.
This fascination with "roughing it" living could also be why shows like Alone are so successful. And if you've ever thought about appearing on the program you've probably wondered: What can you bring on it?
Article continues below advertisement
What can you bring with you on 'Alone?'
If you're thinking of venturing into the wild and having Leftfield Pictures document your journey for everyone with access to History Channel to see, then you should know what tools you'll be dealing with.
According to the History Channel's official website for Alone, every "participant brings clothing, safety, and survival gear to the Arctic."
Contestants in the show are allowed to pick 10 special items to help them ensure their survival along with some clothing and personal effects. When it comes to clothes, however, they don't count against the 10 specialty items they're allowed to bring with them.
Article continues below advertisement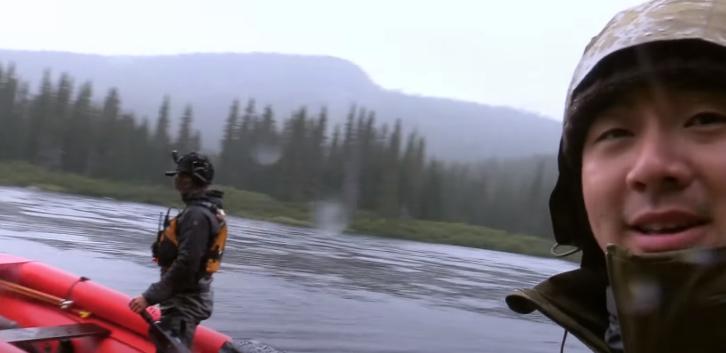 Since they're trying their best to thrive in the Arctic, Alone contestants need to ensure that they're as warm and toasty as possible as they do their best to not die. Here's what they can bring to prevent hypothermia:
1 pair of high-leg hunting boots
1 pair waterproof Arctic winter boots
1 T-shirt
1 fleece/wool shirt
2 wool, fleece or cotton sweaters
6 pairs wool socks
2 hats
2 buffs or neck gaiter
Article continues below advertisement
1 shemagh OR scarf
4 pairs of gloves
2 pairs of underwear/briefs
1 insulated parka-style jacket
2 pair of outdoor pants/bibs
1 pair of fully insulated or waterproof winter pants/bibs
1 waterproof un-insulated shell/Jacket
2 pairs of thermal underwear
1 pair of gaiters
1 leather belt
1 toothbrush
1 pair of eyeglasses
1 personal photograph
Article continues below advertisement
Again, the above items do not count against their specialty item count, which contestants must procure/pay for themselves. But there are a few rules associated with these items and they all need to be approved by production before they try bringing them out to the Arctic.
Contestants are also only allowed to bring two food items, because surviving 100 days on your own without having to find a way to eat your own food kind of goes against the entire premise of the show. A big part of staying alive is making sure you have access to potable water and edible meals.
Article continues below advertisement
Alone participants are also precluded from bringing along duplicate items (so extra arrows, or two knives are out of the question). Also, if a contestant has any rope, twine, or string attached to their items, that measurement will ultimately be subtracted from their 80m of cotton cord, paracord, or trapping wire allotment.
Make sense? OK, well there are several item categories, and contestants can only pick 10 from this list.
Article continues below advertisement
Shelter
12x12 ground cloth/tarp
8-mm climbing rope - 10M
550 Paracord - 80m
3-mm cotton cord - 40m
Bedding
1 multi-seasonal sleeping bag
1 bivi bag
1 sleeping pad
1 hammock
Cooking
1 large pot
1 steel frying pan
1 flint or ferro rod set with standard-sized striker
1 enamel bowl for eating
1 spoon
1 canteen/water bottle
Article continues below advertisement
Hygiene
1 standard size bar of soap
1 8-oz tube of toothpaste
1 face flannel
1 40-mm roll dental floss
1 small bottle bio shower soap
1 shaving razor
1 towel
1 comb
Hunting
1 300-yd roll of a single-filament fishing line up to max of 20 lbs weight test + 35 assorted barbless hooks
1 Primitive Bow Recurve or longbow + 9x Arrows
1 small-gauge gill net
1 slingshot/catapult + 30 steel ball bearings + 1 replacement band
1 net foraging bag
2 lbs of 20, 21 or 22-gauge stainless steel and/or brass trapping (snare) wire
3 lbs of one solid block of salt
Food (2 items max)
2 lbs of beef jerky
2 lbs of dried pulses/legumes/lentils mix
2 lbs of biltong
2 lbs of hard tack military biscuits
2 lbs of chocolate
2 lbs of pemmican
2 lbs of GORP
2 lbs of flour
2/3 lbs rice / 2/3 lb sugar / 2/3 lb of salt
Article continues below advertisement
Tools
1 pocket knife
1 hunting knife
1 Leatherman multitool or similar
1 sharpening stone
1 roll of duct tape or 1 roll of electrical tape
1 small shovel
1 small sewing kit
1 carabiner
1 LED flashlight
1 pair of ice spikes
1 scotch-eyed auger
1 adze
1 2-handed draw knife
1 hatchet
1 saw
1 ax
Article continues below advertisement
There are also a ton of items that are prohibited from the show. While the website lists the following as examples, again, any item outside of the specialty item list must get approval from production before contestants can appear on camera with it.
Fuel, lighters or matches
Bug spray/mosquito repellant
Sunscreen/chapstick
Sunglasses or prescription transition lens eyeglasses
Goggles
Beauty products
Map
Compass
Unapproved technology
Professional snares
Firearms of any kind
Ammunition
Explosives or gunpowder
Animal poison
Professional fishing rods
Fishing lures, flies, bait kits
Fishing traps
Food/beverage
Decoys
Animal calls
Tree stands
Professional bows/crossbows
Scopes of any kind
Tents or shelters
Stoves, pressure cookers or other cooking appliances
Hydration packs
Fire pits
Electric or propane lanterns
Inflatable boats
Filtration, purification devices, iodine tablets
Coolers or food storage boxes
So there you have it! That's what you get to bring (and are banned from bringing) on Alone. Think you can tough it out in the wilderness? Check out the application page here if you want to throw your hat in as a potential contestant! What would your specialty items be?