What Did Matty Healy Say About Ice Spice? His Old Comments Are Coming Back to Haunt Him
Matty Healy previously appeared on an episode of the 'The Adam Friedland Show' where racially insensitive remarks were made about Ice Spice.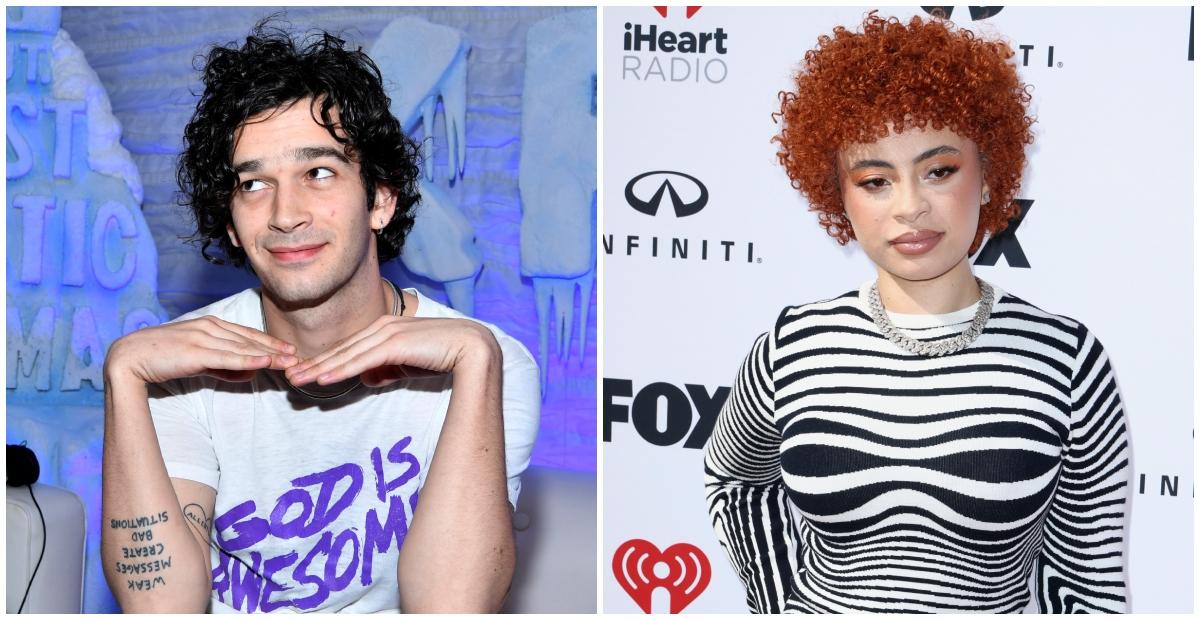 The 1975 frontman Matty Healy is known for his charismatic stage presence, thought-provoking lyrics, and the fact that he loves to smooch his fans on stage. But he's also known for making racist and insensitive jokes in the past and consequentially facing backlash.
In February 2023, Matty appeared on a podcast where hurtful things were said about rapper Ice Spice. We break down what was said about Ice Spice and how Matty contributed below.
Article continues below advertisement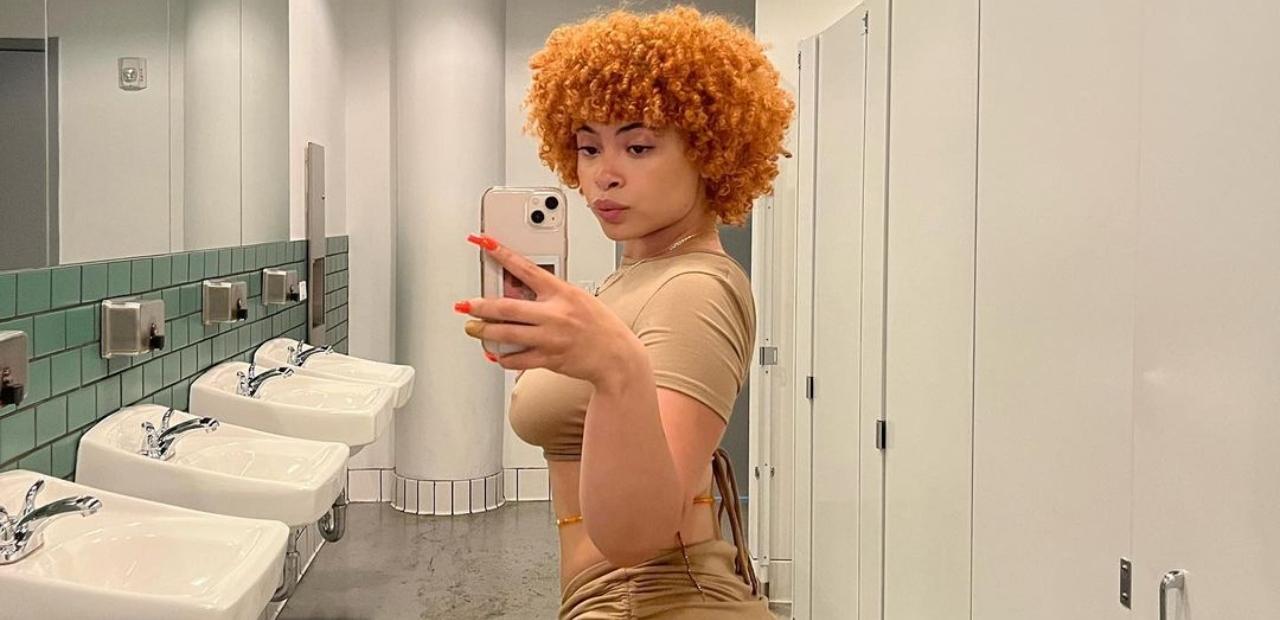 Matty Healy agreed with some racially insensitive remarks said about Ice Spice in February 2023.
In February 2023, Matty appeared as a guest on The Adam Friedland Show. During the episode, which has since been removed from Spotify and Apple, hosts Adam Friedland and Nick Mullen mocked Ice Spice and used derogatory terms to refer to her such as "Inuit Spice Girl" and a "chubby Chinese lady," per the Washington Post. Matty laughed along with these comments.
Article continues below advertisement
Adam and Nick, who are notoriously known for making racially insensitive jokes, also did racist impressions of what they imagined Ice Spice's accent to sound like. Matty emboldened them even more by confirming their impressions were spot on. The musician also joked about masturbating to Ghetto Gaggers, which is apparently hardcore porn in which Black women are humiliated and brutalized.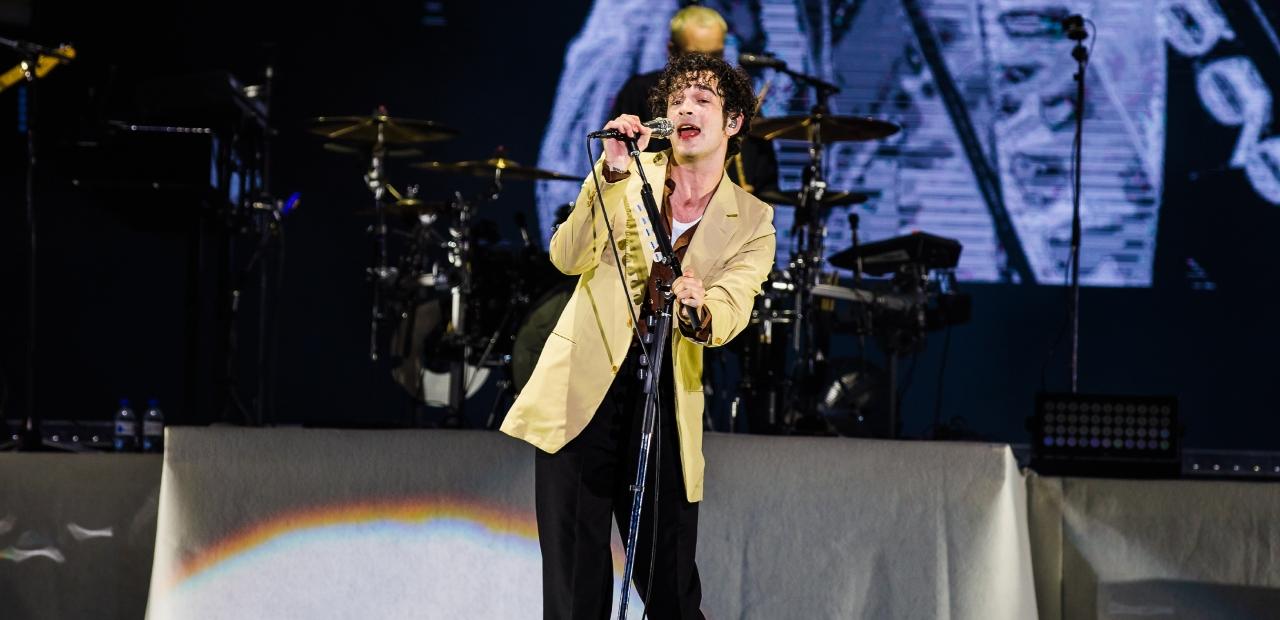 Article continues below advertisement
In April 2023, Matty apologized for his comments while performing a concert in Auckland, New Zealand. In an effort to mend things, he told the audience: "I just feel a bit bad, and I'm kind of a bit sorry if I've offended you. Ice Spice, I'm sorry. It's not because I'm annoyed that my joking got misconstrued. It's because I don't want Ice Spice to think I'm a d---. I love you, Ice Spice. I'm so sorry."
Taylor Swift announced a collaboration with Ice Spice amid the Matty Healy dating rumors.
In May 2023, Taylor Swift released a new version of her song "Karma" featuring Ice Spice.
"I'm a massive fan of this brilliant artist and after getting to know her I can confirm: she is THE ONE to watch," Taylor wrote of Ice Spice on Instagram.
Article continues below advertisement
This unexpected collaboration between the two artists turned some heads as earlier that month rumors started swirling that Taylor was dating Matty.
That said, some fans jumped to the conclusion that Taylor only included Ice Spice on her track to try and smooth over what went down on that podcast episode.
Article continues below advertisement
As one fan wrote: " I feel like featuring Ice Spice is just trying to cover up the fact that Taylor's boyfriend Matty Healy was racist to Ice Spice as well as racist and sexist in general."
It's unclear if this was the intention. Ice Spice has said nothing but kind words about both Taylor and Matty.