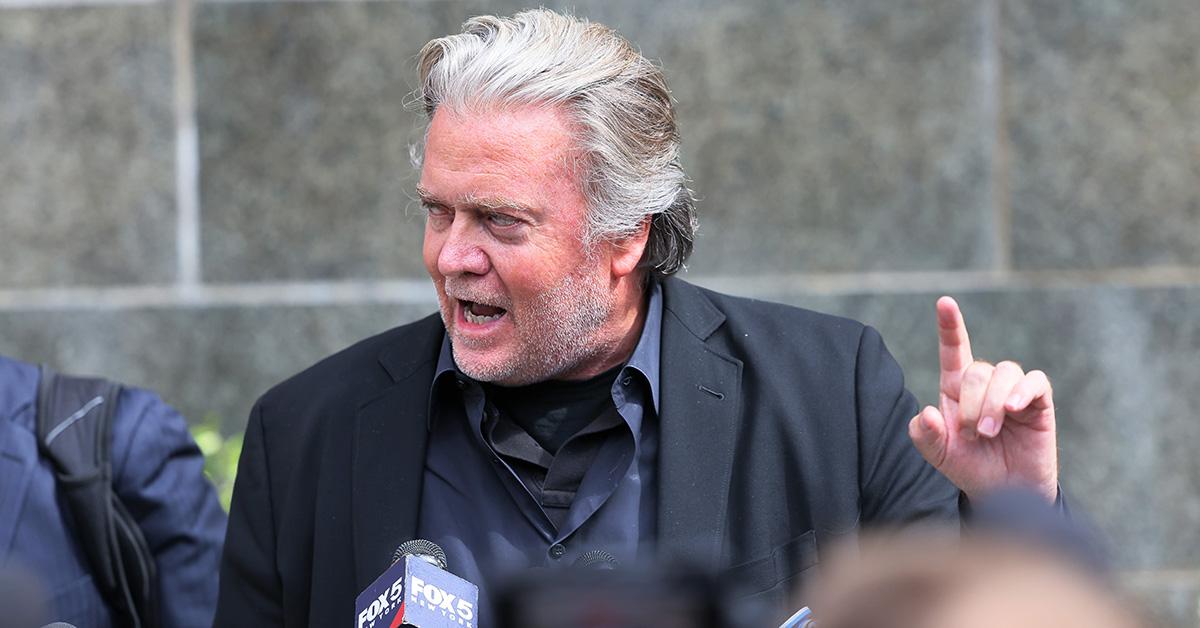 Steve Bannon Is Facing Criminal Allegations, but What Did He Actually Do?
As one of Donald Trump's chief acolytes during the 2016 campaign, Steve Bannon has established himself as a right-wing agitator who is part of a highly alarmist far right media ecosystem. More recently, though, Bannon made headlines after he was arrested and arraigned on charges in a New York State court. Following the news that he'd been arrested, many naturally wondered what Bannon had been accused of doing.
Article continues below advertisement
What did Steve Bannon do?
Bannon has been charged in a six-count indictment with money laundering, conspiracy and scheming to defraud in connection with his role in We Build the Wall, a group that said it was raising funds to build a barrier along the southern border of the U.S., but skimmed money from these donations. Publicly, We Build the Wall told donors that the company's CEO, Air Force veteran Brian Kolfage, would not receive any pay for his work.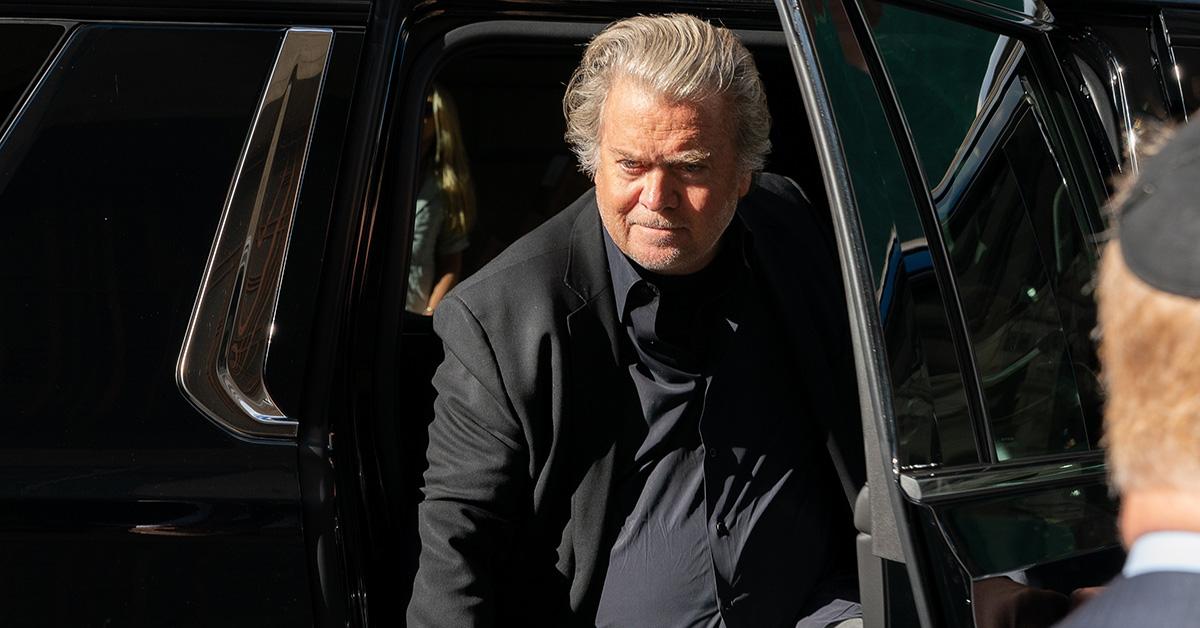 Article continues below advertisement
Privately, though, Bannon arranged for Kolfage to be paid by moving money from We Build the Wall through a company that he controlled. Kolfage pleaded guilty to federal charges related to the case, but only Bannon and the company were charged at the state level. Bannon managed to escape charges at the federal level after he received a last minute pardon from President Trump before Trump left office.
Bannon pleaded not guilty during his arraignment.
During his arraignment, Bannon pleaded not guilty. If he is convicted of the harshest charges in the indictment, he could face between five and 15 years in prison.
"The simple truth is that it is a crime to profit off the backs of donors by making false pretenses," Manhattan District Attorney Alvin Bragg said during a press conference. "We are here to say today in one voice that in Manhattan and in New York you will be held accountable for the defrauding of donors."
Article continues below advertisement
Moments before entering the courthouse after surrendering himself to authorities, Bannon was heard suggesting that he would never be silenced, even by this lawsuit.
"They will never shut me up, they'll have to kill me first," he reportedly said.
Afterwards, Bannon addressed reporters outside the courthouse, and seemed to suggest that the charges that had been brought against him were politically motivated.
Article continues below advertisement
During the arraignment, the judge also ordered Bannon to surrender his passports.
Federal prosecutors first accused Bannon of pocketing more than $1 million in 2020, using that money to pay off his own personal expenses. He was arrested that year and pleaded not guilty before he was ultimately pardoned.
When Bannon arrived in court, he was met by a flurry of protesters who had assembled in part because of Bannon's association with the far right movement in America. According to Politico, one person could be heard saying "stop hurting America, you greasy grifter," when Bannon appeared outside the courthouse. Whatever the verdict in this case may be, it's clear that it will demand plenty of attention.