Steve Bannon's Penchant for Wearing Several Shirts at Once Confuses People Across the Political Spectrum
Why does Steve Bannon wear so many shirts? Here, we unpack the odd wardrobe choices of the former chief strategist to Donald Trump.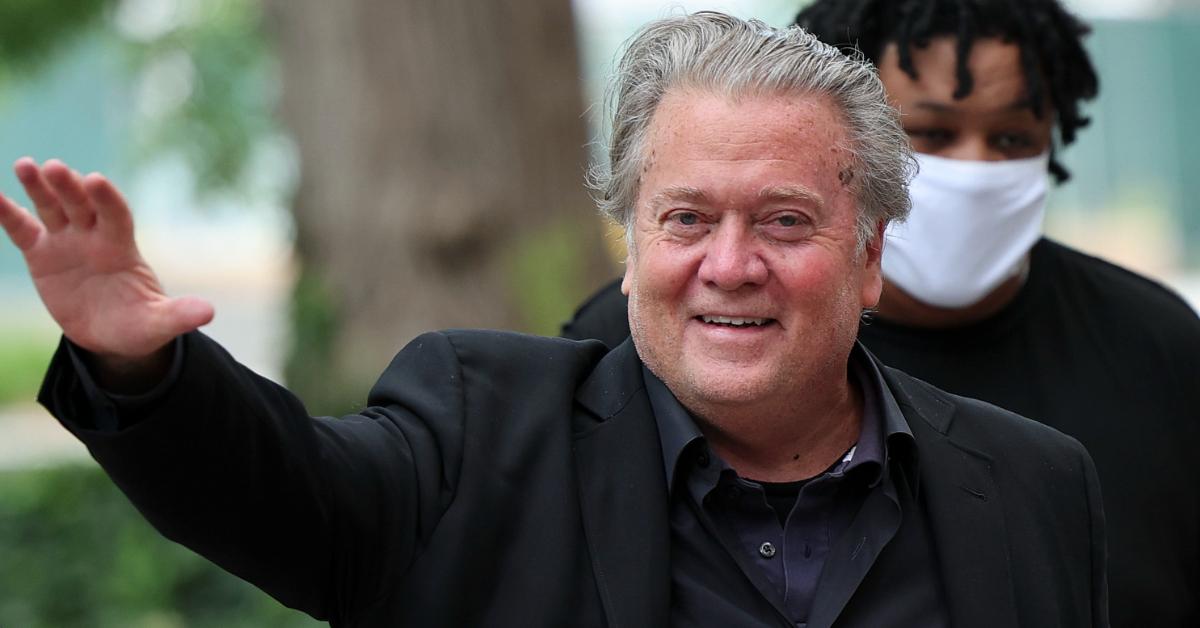 It goes without saying that Steve Bannon is one of the most divisive figures in modern politics. As the White House chief strategist during the first seven months of former President Donald Trump's administration, Steve became a well-known figure across the U.S. Now serving as the chairman of Breitbart News, he is under heavy scrutiny for failing to comply with a Jan. 6 investigation subpoena.
Article continues below advertisement
Outside of his political affiliations, one aspect of Bannon's life that seems to catch a lot of attention are his wardrobe choices. Namely, the fact that he always seems to wear multiple shirts while out and about. So, why does Bannon wear so many shirts? Let's unpack what we know.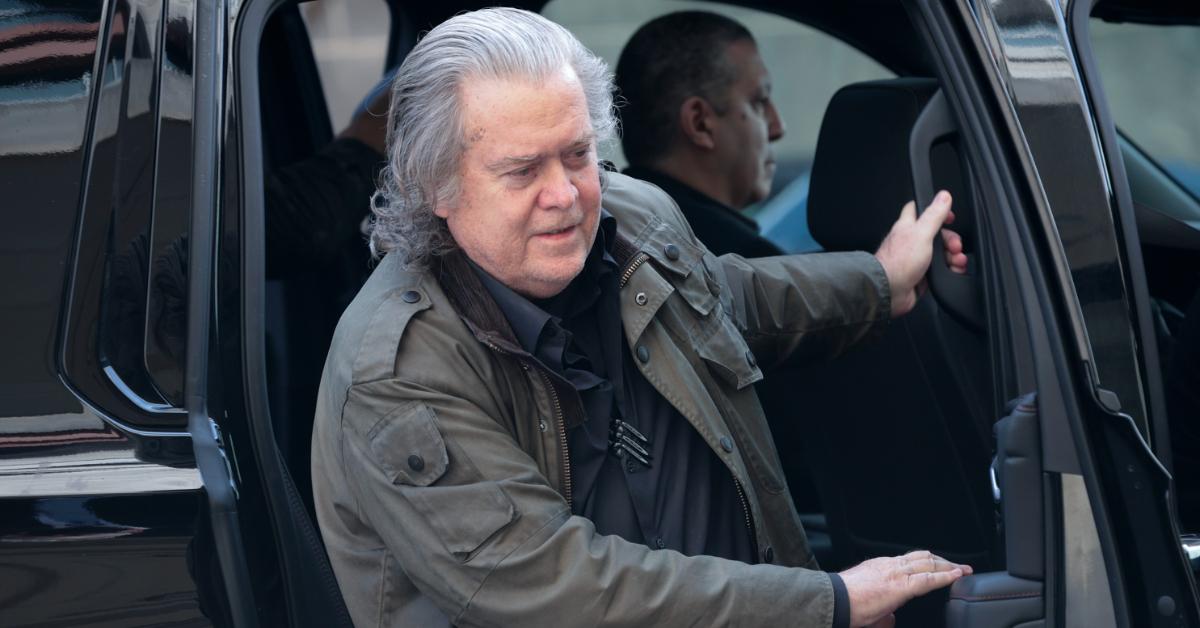 Article continues below advertisement
Why does Steve Bannon wear so many shirts?
Bannon's penchant for wearing multiple collared shirts at once is well-documented, but interestingly enough he has actually never spoken about it directly. According to The Cut, who spoke with Chris Bannon (his younger brother) and close friends of the former White House official, Bannon has enjoyed wearing multiple shirts for some time now.
Apparently, the style choice is something that he picked up while he was in Benedictine College Preparatory military school in Virginia. Mike Forster, who also attended the school, said, "I don't know what the uniform was exactly when Mr. Bannon was here. It ranges from wearing camouflage fatigues and sometimes dress shirts, or pants and tunics. There's not multiple shirts."
Article continues below advertisement
For context, Mike and Bannon are roughly the same age. Mike added, "I remember, when I was in college, there were kids who wore multiple shirts. They'd wear a turtleneck with a shirt and a jacket."
A quick glance at the promotional video on the school's official website shows men in what appears to be two shirts in one scene.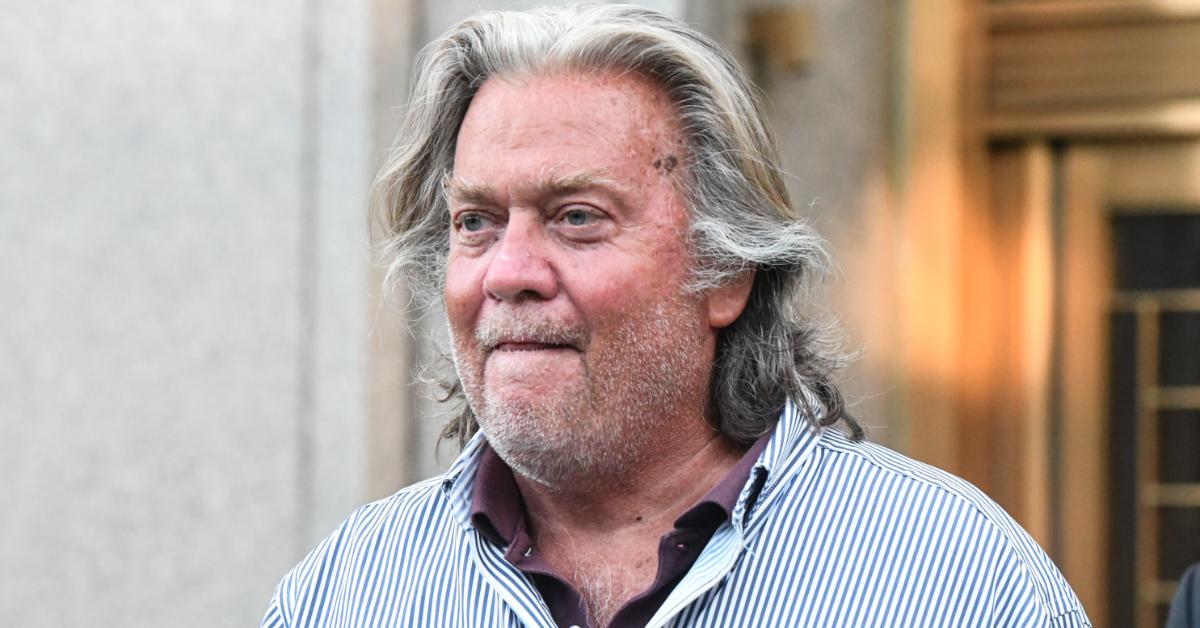 Article continues below advertisement
Bannon's spokesperson gave further context to The Cut, saying, "Never two. N-e-v-e-r t-w-o," about the number of shirts he wears. "Never one. Certainly n-e-v-e-r o-n-e. And most of the time never two. It's usually three, he usually has three shirts on."
"What do shirts say about Steve Bannon?" the spokesperson continued. "He's always got a contingency plan. If one shirt gets ruined, put the next one on. If one pen dies? Just use another pen."
Article continues below advertisement
Social media has been reacting to Steve Bannon's choice to wear multiple shirts.
Bannon is in the national spotlight right now as he is on trial for ignoring a subpoena regarding the Jan. 6 insurrection. Naturally, social media is having a field day with his choice to wear multiple shirts to the trial.
"Bannon just came out as jury selection in break. I counted at least three shirts. No tie. About half a dozen jurors questioned so far," tweeted one user.
Article continues below advertisement
Article continues below advertisement
"Bannon's trial starts Monday, as does a game I like to call 'Cuantas Camisas.' How many shirts — without going over — will Bannon be wearing when he shows up Monday morning?" joked another user.
"Bannon not being able to layer three shirts in prison will be his true punishment," commented another user, clearly convinced that the trial won't go well for Bannon.