Swizz Beatz Says He Was in the "Wrong Space" When He Called Drake out on Instagram
Swizz Beatz and Drake weren't always feuding, but after what Swizz Beatz said about Drake recently, they may no longer have a friendly relationship.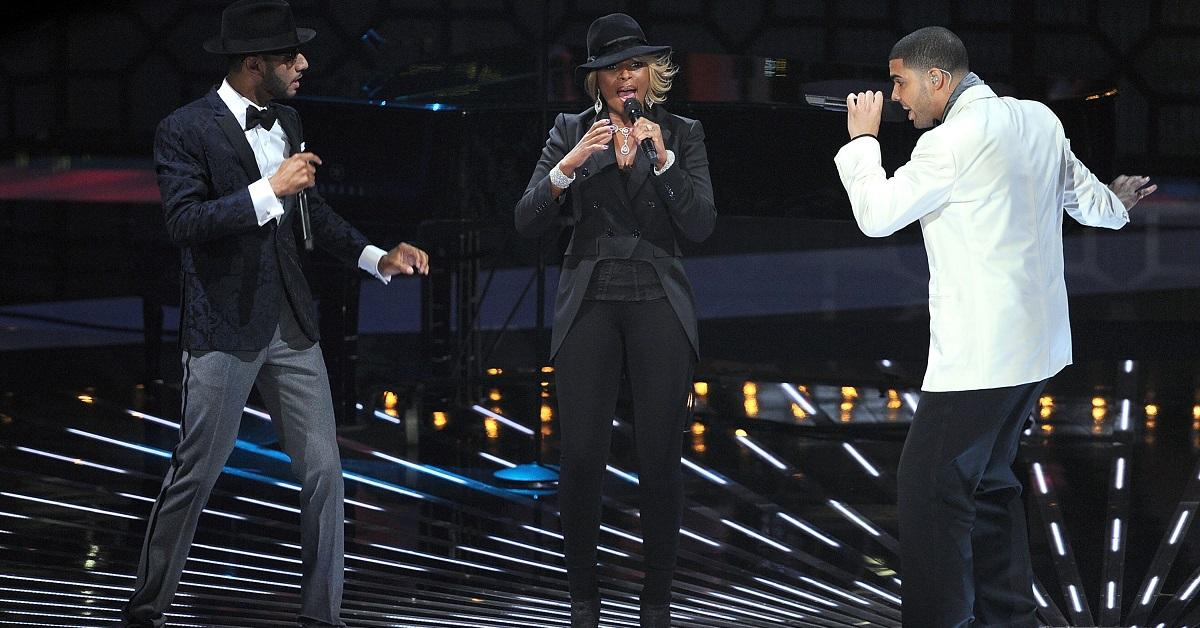 Recently, a track that featured both Drake and Busta Rhymes was leaked online, and Swizz Beatz thought that the track was meant as an attack on his longtime friend Busta Rhymes. During an Instagram Live session with Busta, Swizz went off on Drake, saying that his "filter was burnt" on the rapper. He believed that Drake had intentionally leaked the track in an attempt to diss Busta.
Article continues below advertisement
Swizz Beatz said Drake was a "p---y."
"Because at the end of the day, n----s is p---y for real. What's up? Pop off. Let's go," Swizz said in the Instagram Live session. Although Busta tried to calm him down, at the time, Swizz was unwilling to hear what his friend had to say. He had already made up his mind about why the track was released, and who its release was meant to hurt.
Article continues below advertisement
How did the Drake song come to be?
For a time, Busta and Drake were both on the Young Money record label founded by Lil Wayne. During that time, the two created a track together over a J Dilla beat. When he initially got on the Instagram Live with Swizz, Busta seemed to be unaware that the track had leaked. Even so, he tried to clarify that if Drake had leaked the track, he hadn't done it with any malicious intent.
"I don't want to get it misconstrued," Busta said. "He didn't come to me to make a record with me. He wanted to do [J Dilla's] beat. Dilla beats. That's what it was about. That's all I'm saying." Swizz didn't care though and seemed to have a problem with the fact that the leak may have come from Drake, and it would mean that no one could profit off of the song.
Article continues below advertisement
"My whole energy was based on something that got leaked that you couldn't put out no matter what the circumstances is," Swizz said. He then went on to make a reference to Air Drake. "But it's cool. That's a little kid. That's a guy. That's a little guy. ... It's no personal things ... If it was personal we'd shoot your plane out the sky."
Article continues below advertisement
Swizz has since apologized for his comments.
After the comments went viral, Swizz went online again to apologize for calling Drake out in such harsh terms. In his new response, Swizz said that he was in the "wrong headspace" when he made his initial remarks. After Swizz's initial remarks, Drake preempted any attempt to apologize by posting that he wasn't looking for Swizz to make amends.
"We don't need no apology," he wrote. "It's clear you don't like us so act that same way when you see us. P---y." Drake has yet to respond to Swizz's apology, but it's safe to say that there's a bit of bad blood between the two following Swizz's decision to call Drake out in public. They may eventually be able to bury the hatchet, but we might get a track from Drake about this before he's willing to make any amends.