Placing Coins on a Gravestone: Is It to Pay the "Ferryman" Charon?
If you've ever visited a cemetery, you've probably seen coins placed on a grave. What does it mean?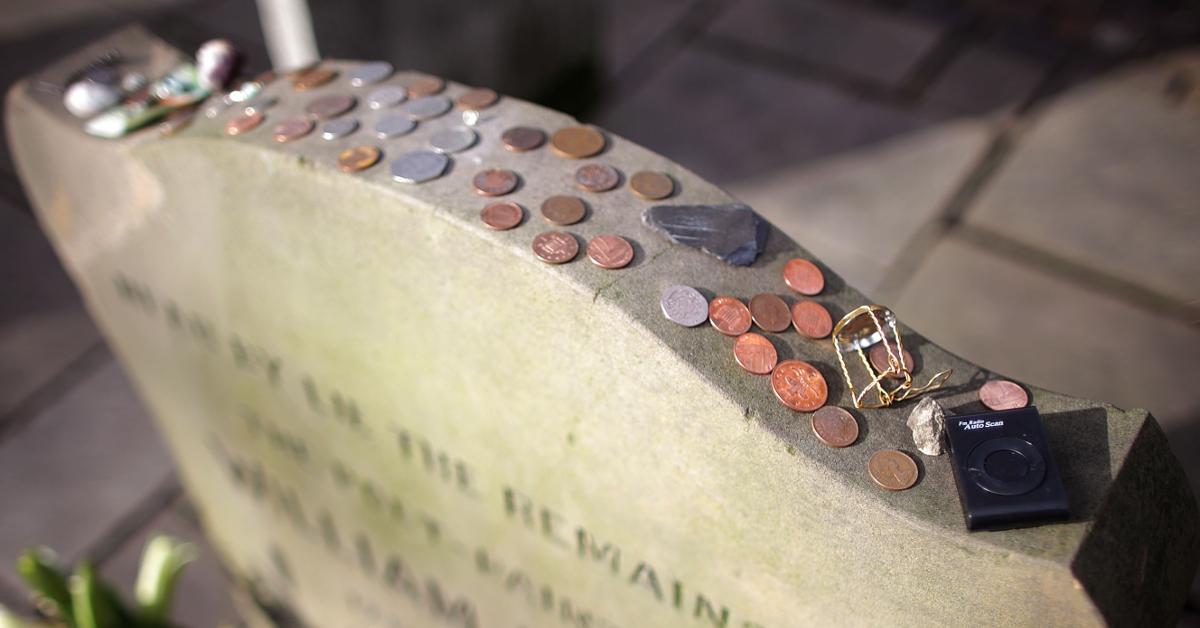 There are tons of ceremonial traditions that we actively participate in that have taken on entirely new meanings, with their true origins lurking in the rearview mirrors of history, just waiting to be uncovered. Take the concept of a "Best Man," for instance: It's believed that this title used to belong to a friend of the groom who was the most skilled swordsman, who was tasked with protecting the newlyweds in case anyone came to cause a ruckus at the wedding.
Article continues below advertisement
Kissing under mistletoe at Christmas? Well, the stuff was apparently considered an aphrodisiac for sheep, with shepherds giving it to the animals so they can fruitfully multiply and increase their wealth. Humans probably thought it would help them get it on to hopefully create their own Xmas miracle.
But what about putting coins on a grave — where did that originate? Why do people do it?
Why do people put coins on a grave? There are multiple reasons.
One of the most prominent examples in "Western" civilization of imparting the dearly beloved with currency hails back to the ancient Greeks, who, depending on the region, would leave a bronze, silver, or gold coin with a dead body during their burial ceremony. Sometimes coins would be placed on individuals' eyes, sometimes in their mouths.
Article continues below advertisement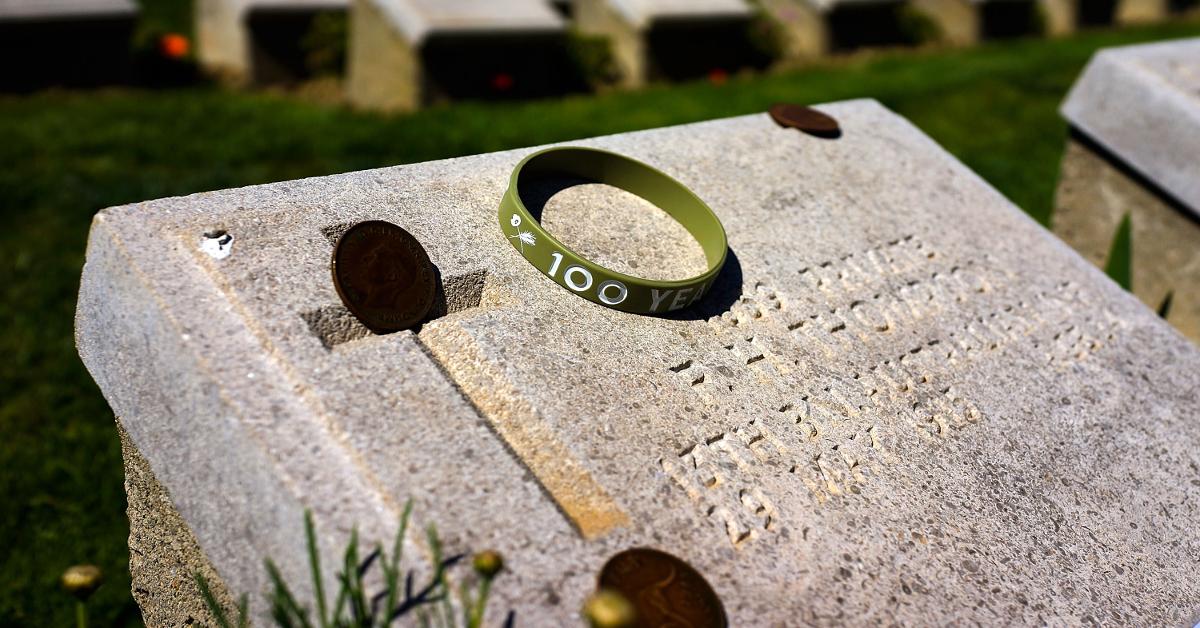 This was known as "Charon's Obol." In Greek mythology, Charon was the ferryman who would take departed souls across the river Styx. But because nothing in life, or the after-life, is apparently free, you'd have to give the guy a few shekels for his efforts, or else you're not making it across Styx.
Article continues below advertisement
However, the significance of coins left on gravestones in U.S. military culture have very specific meanings.
If you come across a grave with coins on it in a cemetery, take a look at the inscription on the headstone. There's a good chance that the person who is buried there was once an active member of the United States military. Placing coins on the headstone is a sign of respect and acknowledgment. Coins left on the headstone carry a specific meaning, however.
Article continues below advertisement
A penny means that a person visited the grave. A nickel on the headstone signifies that whoever left the coin and the buried individual trained in boot camp together. A dime means you served with the soldier. Quarters hold an extremely special significance, however: If you leave one of those on someone's headstone, then that means you were with them when they died.
The explanation was provided by Col. Dave Taylor, who is a Vietnam veteran, to ABC 7 Chicago. He also said the tradition became popular in the U.S. during the Vietnam War. It is thought that this was a way of paying respect without getting into political discussions about the war.
Article continues below advertisement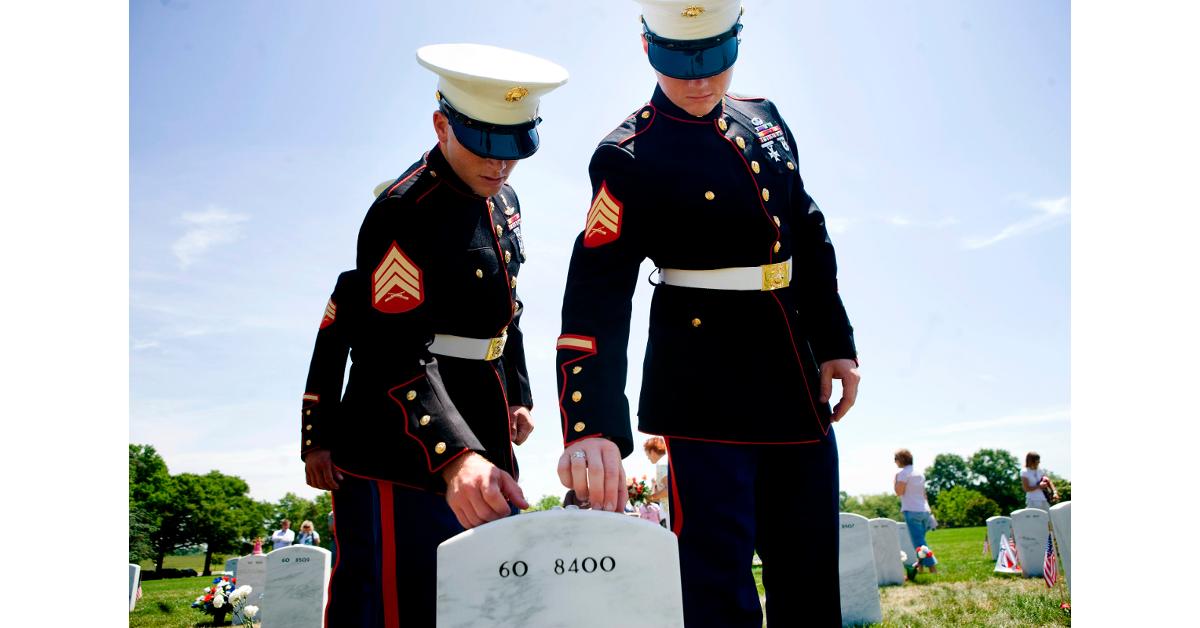 The Vietnam War was widely protested and it was eventually proven that the deep-rooted disagreements United States citizens had with the conflict were completely founded. Journalist Daniel Ellsberg of The New York Times released the documents in 1971 which revealed that a concentrated effort between high-ranking officials of the United States government and various media outlets colluded to depict the war in a certain light.
Article continues below advertisement
Misinformation and propaganda campaigns launched against the democratically elected Ho Chi Minh, along with lies about the treatment of soldiers used to mask the CIA's efforts in securing not only natural resources from Vietnam like tungsten, tin, and rubber, but to also commandeer trade of opium, were either directly referenced or alluded to in the released documents.