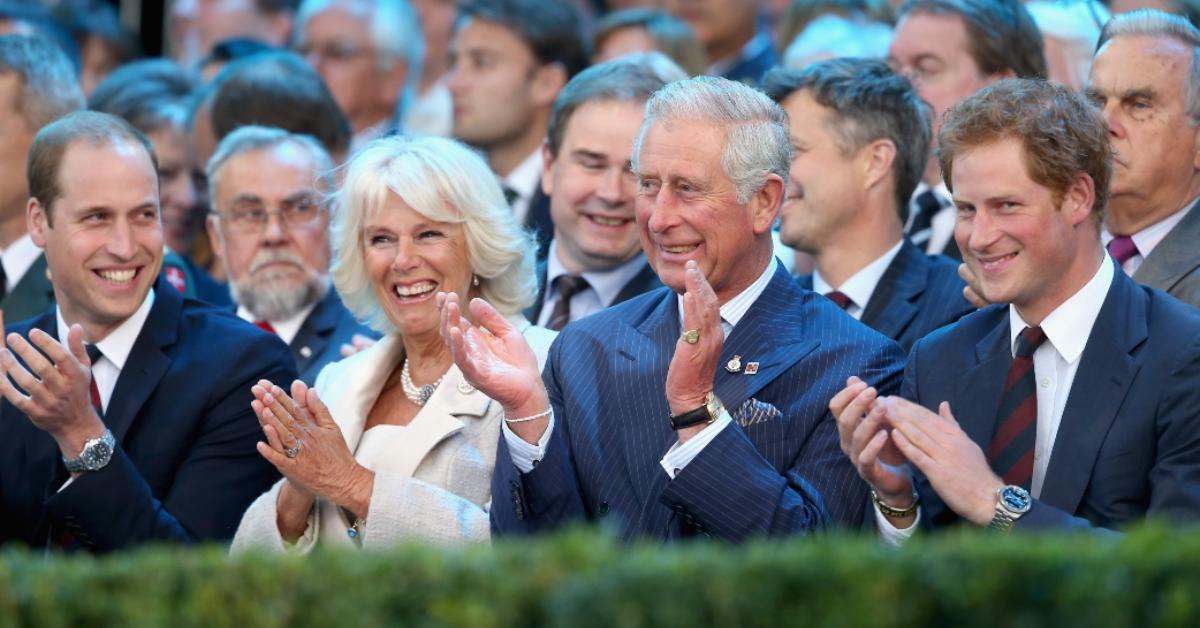 What Kind of Relationship Do William and Harry Have With Camilla?
What do William and Harry call Camilla? She has been married to their father since 2005, but has been in a relationship with him for much longer.
According to the BBC, "the stereotype of the wicked stepmother has existed in fairy tales and folklore around the world for millennia — with some stories dating back to Roman times." Even the Bible got in on it with the story of Sarah, the woman who cast out the other children of Abraham after she gave birth to their son. Obviously, fairy tales didn't do stepmothers any favors, with stories like Snow White and Cinderella leading the charge against them.
Article continues below advertisement
In the real world, stepmothers are human just like the rest of us, which means their role can be quite complicated. One of the most famous stepmothers in recent history is Camilla Parker Bowles, stepmother to Prince William and Prince Harry. To say that situation within the British royal family is difficult would be putting it mildly. So, what do William and Harry call Camilla? We might have to ask the mirror mirror on the wall.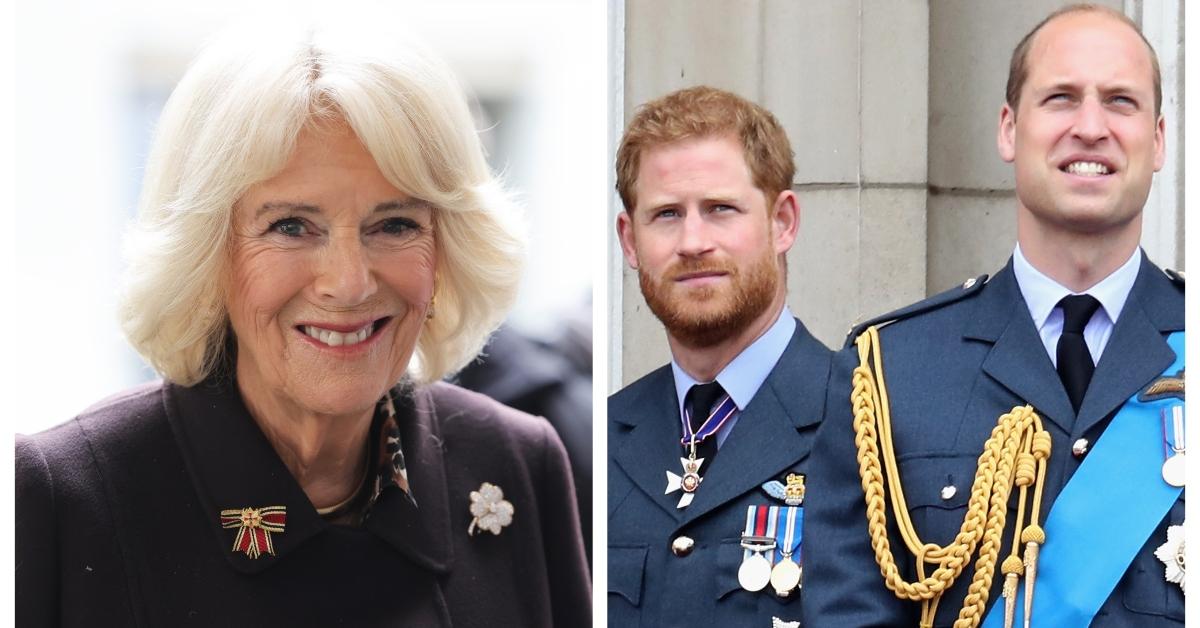 Article continues below advertisement
What do William and Harry call Camilla? If they call her at all.
William and Harry have never publicly said what they call Camilla, but Harry discussed his relationship with her in his memoir Spare. In the book, he shared that he and his brother begged their father not to marry Camilla in 2005: "Despite Willy and me urging him not to, Pa was going ahead. We pumped his hand, wished him well. No hard feelings." He then added, "We recognized that he was finally going to be with the woman he loved, the woman he'd always loved."
In a January 2023 60 Minutes interview with Anderson Cooper, Harry said that Camilla was always portrayed as the villain. He revealed that his mother, Princess Diana, would often refer to Camila as the "third person in their marriage." For Harry, it wasn't that he didn't want his father to be with Camilla; rather, he felt that marriage wasn't necessary.
Article continues below advertisement
Harry also told Anderson that Camilla was dangerous largely due to her media connections. "There was open willingness on both sides to trade information. And with a family built on hierarchy, and with her on the way to being queen consort, there was going to be people or bodies left in the street," he said. Unlike his brother, William has been mum on the subject.
Article continues below advertisement
How does Camilla feel about her role as villain?
Tom Parker Bowles, Camilla's son, went on the New Agents podcast and said Harry's insults were patently untrue. "I don't care what anyone says — this wasn't any sort of endgame. She married the person she loved and this is what happened," Tom said. Camilla's friend Fiona Petty-Fitzmaurice, Marchioness of Lansdowne, told The Sunday Times that she was hurt but isn't "letting it get to her."
A royal aide spoke to The Sunday Times and also said Camilla isn't letting this bother her. "It was not stamping of feet or gnashing of teeth, it was much more of an eye-roll response," said the aide. Speaking to The Daily Beast in January 2023, an unnamed friend said, "All Camilla ever did was have the bad luck to fall in love with a prince. Literally the last thing she could care about is being queen. It's absurd, and anyone who knows her knows it is absurd."