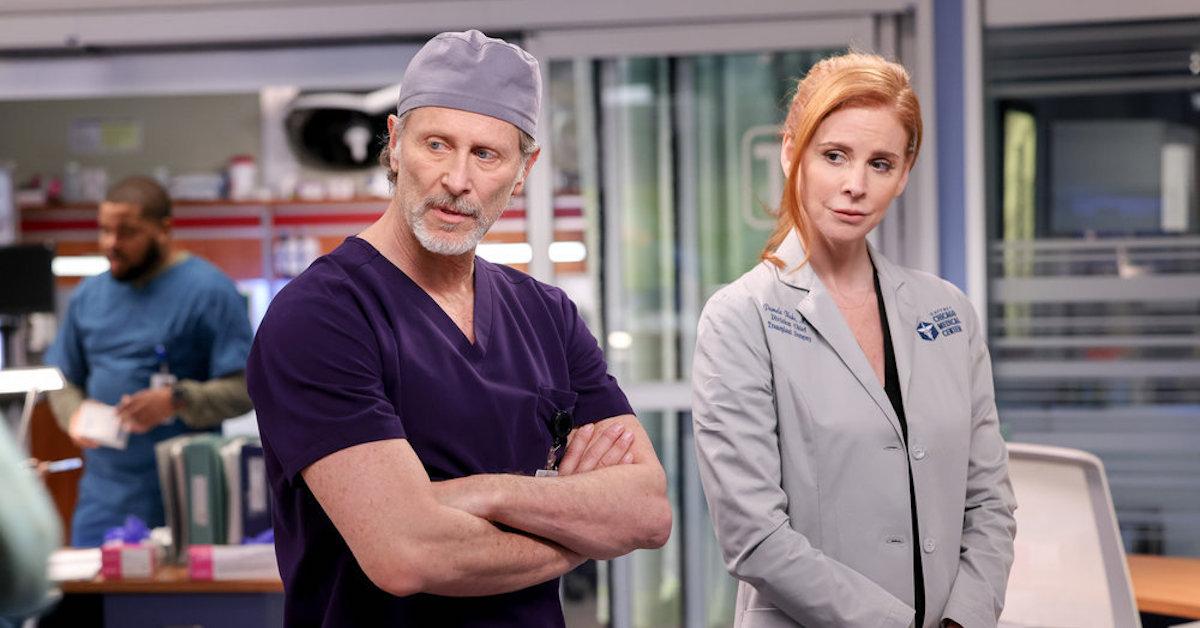 What Does Baghdad Mean on 'Chicago Med'? Some Viewers Find It Offensive
What does Baghdad mean on 'Chicago Med'? It's a term that's often used, but it hasn't really been explained since the beginning of the series.
As with any medical drama, Chicago Med comes with its own set of lingo — from complicated medical terminology to nicknames given to specific doctors, or even certain areas of a hospital. Those tuning into the NBC series set in the Windy City have likely heard the term "Baghdad" tossed around. But what does Baghdad mean on Chicago Med?
Article continues below advertisement
What does Baghdad mean on 'Chicago Med'?
In Chicago Med, Baghdad is the trauma bay where gunshot victims are treated. Maggie (Lockwood) Campbell, a charge nurse in the emergency department at Gaffney Chicago Medical Center, is the one who originated the term. It's meant to draw a parallel between gun violence in Chicago and a war zone.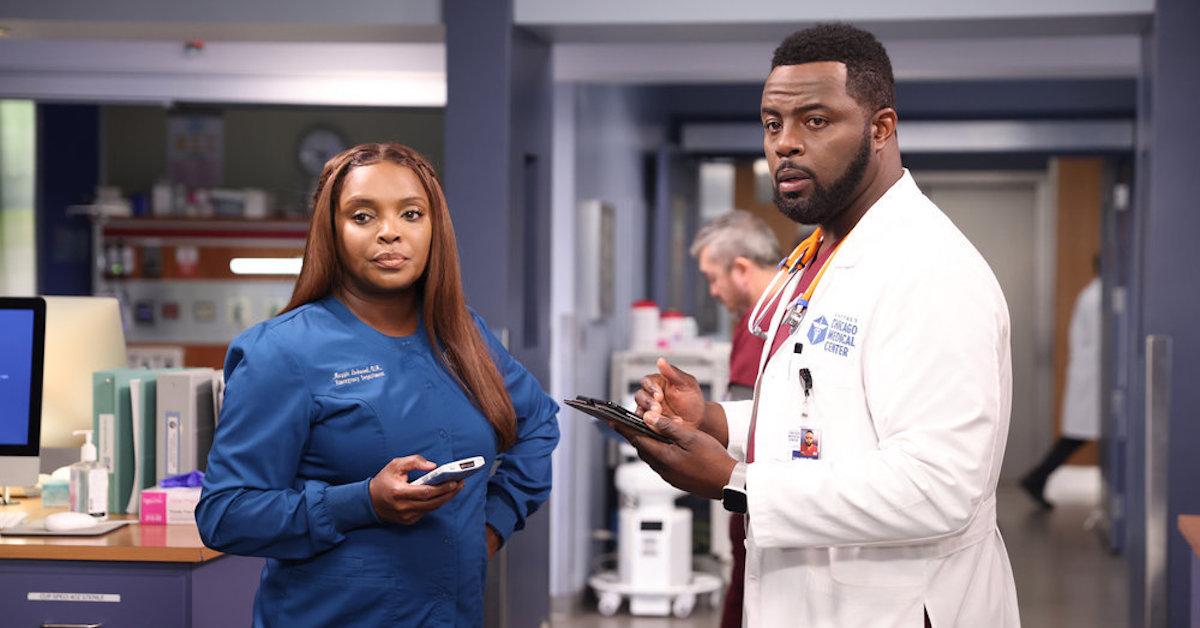 Article continues below advertisement
Another related phrase on the show is "going to Baghdad," which was used to reference Jehovah's Witnesses refusing blood transfusions because of their religious beliefs. When this happens, medical professionals must find a way to save their patients' lives without the ability to administer blood products.
"Going to Baghdad" was used in a Season 5 episode of Chicago Med called "It's All in the Family." In the storyline, a 20-something-year-old man named David had been ejected from his car during an accident. A "No Blood" card was found in his wallet, and doctors learned when his parents were brought in that he had at one point been a Jehovah's Witness — and the card was issued when he was a minor.
Article continues below advertisement
Ultimately, David received blood after it was revealed to his parents that he had a tattoo and was no longer a practicing Jehovah's Witness. He was still extremely upset when he woke up and discovered he had a transfusion.
Article continues below advertisement
Some 'Chicago Med' viewers find the term offensive.
Some fans of the show are less than amused by Chicago Med using the nickname "Baghdad" for a trauma area used to treat gunshot victims. One annoyed viewer even took to Reddit to air out their frustrations.
"I'm a veteran, but I'm not even offended for the reasons you may think. It just seems to be dehumanizing to the real people who live there," the Redditor wrote. "It's not all enemy combatants, there are decent people in Baghdad, Iraq and to nickname your trauma room after a real-life war zone, regardless of how we as a nation view the inhabitants, is really tasteless."
They weren't the only one who took offense. Another viewer chimed in with, "I agree. Every time I hear it It actually makes me angry. It's not cool in any way."
Article continues below advertisement
There's a learning curve when it comes to medical jargon on 'Chicago Med.'
Between the medical jargon and unique nicknames used in Chicago Med, it took some time for the actors to familiarize themselves with all of the terms that are slung around on the show. Actor Nick Gehlfuss, who plays Dr. Will Halstead in Chicago Med, opened up about the experience.
"It's like a foreign language; it demands attention and time, like anything else, but the most difficult part is what you do with the words after you memorized them," he told The Herald back in 2016.
Article continues below advertisement
Nick continued: "It is authentically portraying a doctor with the cadences of how they speak, how they move, the rate at which they speak, and the props ... the details of scalpels and how you hold them, that's what becomes the most challenging part."
Catch new episodes of Chicago Med Wednesdays at 8 p.m. EST on NBC.