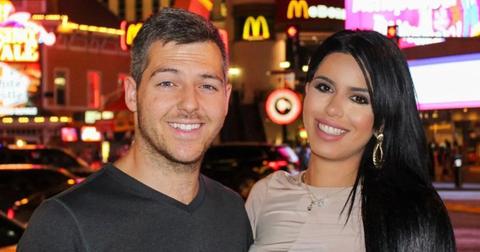 Eric on '90 Day Fiancé' Is Proof That Larissa Makes Questionable Choices in Men
By Chrissy Bobic

Updated
So far, Larissa Dos Santos hasn't had the best luck with men on 90 Day Fiancé and at this point, you'd think she would recognize that and fly solo for a little while. But running back to her on again / off again boyfriend Eric Nichols is apparently more important to her than even considering changing her take on relationships. And because Eric might be sticking around for a little while longer on 90 Day Fiancé: Happily Ever After?, fans are curious about him.
Larissa has brought up money and Eric allegedly being cheap, but what is his job outside of the show? Larissa has developed some expensive tastes, so to be "cheap" in her eyes might mean that Eric still makes a decent living, but refuses to spend thousands on cosmetic surgery for her. The nerve, right? Whether or not you support Larissa and Eric's relationship, though, you might still be curious about her current boyfriend.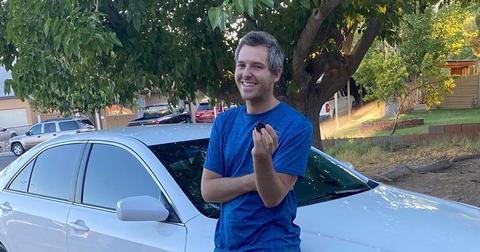 What does Eric do on '90 Day Fiancé'?
Although Eric once claimed not to know about Larissa's past prior to meeting her and agreeing to be a part of 90 Day Fiancé, he seems to have slid right into position as a supporting reality TV show cast member. In addition to likely making a bit of spare cash for being on the show, Eric has an Only Fans account. Because how could he not try and compete with all of the other C and D-list reality TV *celebrities*?
According to his Only Fans account, he charges subscribers $25 per month and he said on Instagram that he is currently in the website's top two percent of creators. Eric also works in sales, but because he has clung to his reality TV popularity (if we are calling it that at this point), it's safe to say that he is working hard at monetizing himself as Larissa's boyfriend with social media and his Only Fans account.
Larissa and Eric's relationship has always been trouble.
Even before Larissa introduced her boyfriend on 90 Day Fiancé: Happily Ever After? Season 5, her relationship with Eric wasn't doing so hot. They had already broken up and her friend was adamant that Eric was no good for her. So when she went back to him, it was only a matter of time before things went south again.
When things inevitably did, Larissa left, but went back to Eric yet again. And right now in the show, they are together. It's hard to say just how long their relationship will last this time around. Maybe the third, fourth and fifth time's a charm with this couple. Let's just be glad Larissa has stayed away from Colt Johnson.
Is Larissa still in the United States after '90 Day Fiancé'?
One of Larissa's main concerns on 90 Day Fiancé: Happily Ever After? is getting her green card so she can legally remain in the United States after her divorce from Colt. Judging by Eric's Instagram, not only is Larissa still in the U.S., but she's still with Eric. To be fair, however, it wouldn't be all that surprising if they hit a few more bumps in the road following the filming of Happily Ever After? Season 5.
Larissa deserves some kind of happy ending after everything she went through with Colt and now Eric. Does she need to even be in a relationship, much less a toxic one? Probably not. But Eric and Larissa keep finding their way back to each other and for now, he seems intent on riding his less than 15 minutes (and counting) of fame.
Watch 90 Day Fiancé: Happily Ever After? on Sundays at 8 p.m. ET on TLC.