The "Good Morning Snapchat" Is How Tons of People Keep Their Streaks Going With Friends
If you're a Snapchat user, you've probably heard folks reference the acronym "GMS" but what does that mean?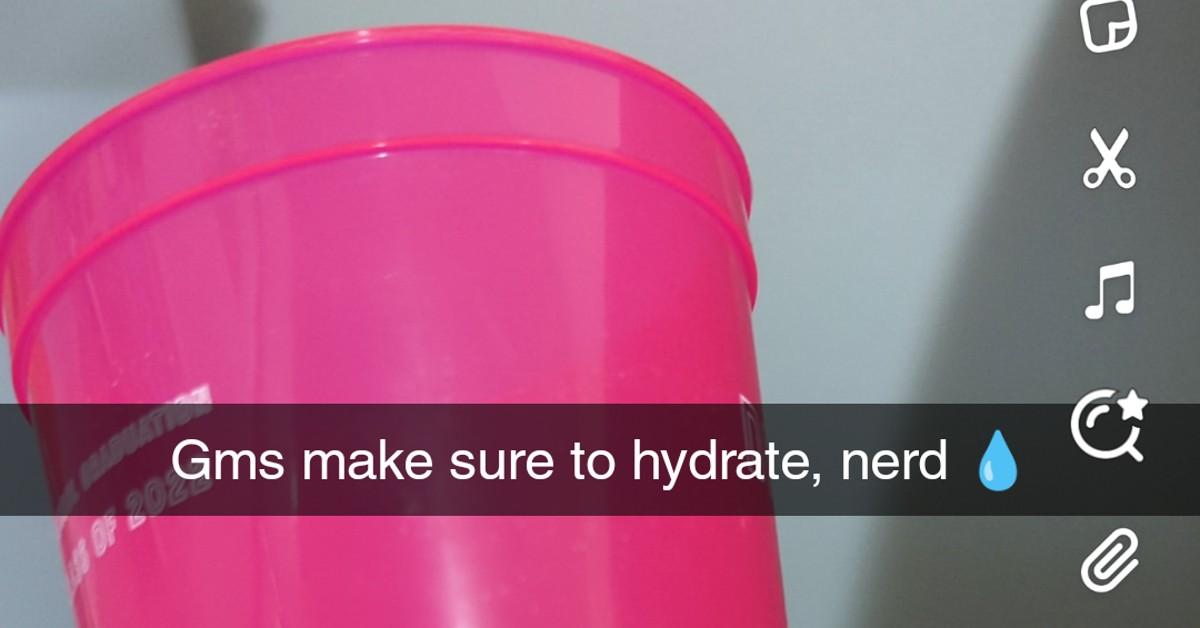 Snapchat's filled with a ton of nifty little features to keep folks occupied on the application. What started off as a way for folks to send nudes and illicit messages with one another has blossomed into its own social media platform where folks can watch friend's stories, short-form repetitive video clips a la TikTok, subscribe to channels, and message/call or video chat friends right through the app.
Persistent use of Snapchat has also helped to engender some acronyms peculiar to users of the app themselves, like "gms." But what does it mean?
Article continues below advertisement
What does GMS mean on Snapchat?
If you use Snapchat on the regular, then there's a good chance you're familiar with the concept of a "Snapchat Streak." Streaks basically reward you imaginary points for maintaining a conversation with friends on your list for a specific duration of time. As long as you and your pals message each other at least once every 24 hours, the streak remains unbroken.
So while we all have friends, significant others, and more than a few people that we regularly reach out to on a daily basis, Snapchat's one of the few applications that really highlights that usage. By turning it into a game, the developers have devised a clever way to keep people using the app day in, day out.
But what does GMS have to do with that?
Article continues below advertisement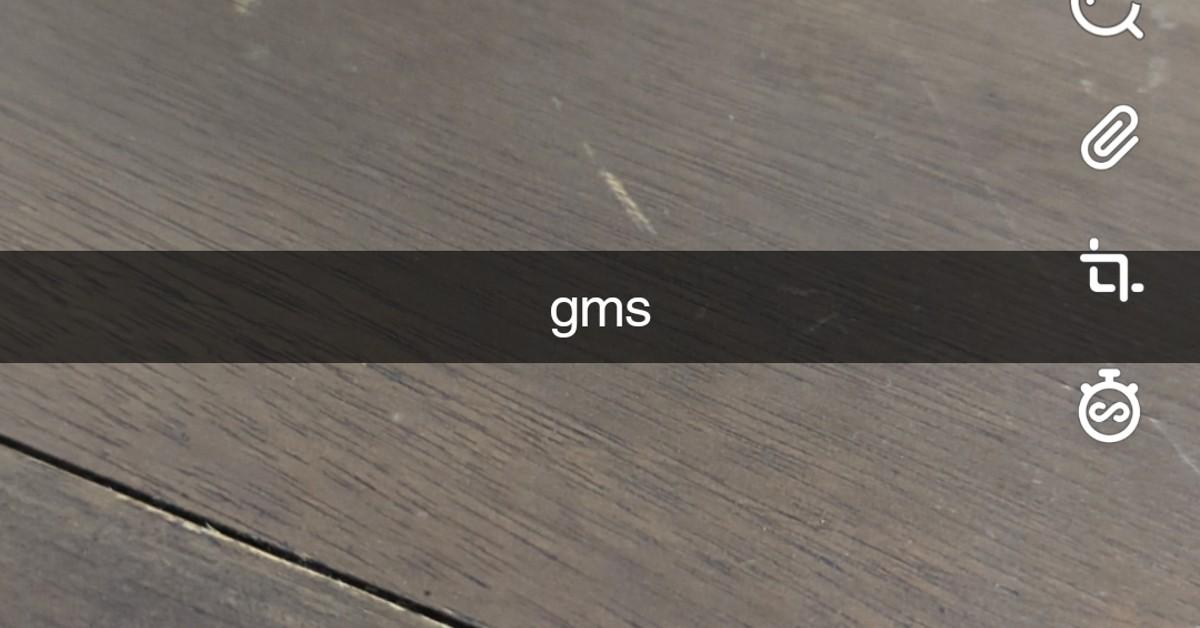 Well, the acronym stands for "Good Morning Snapchat." When you send a GMS to someone, it's a sign that you want to keep the streak alive, so even if you don't have anything to say to whoever you're messaging that's "substantial" you're doing your part in ensuring the streak remains unbroken.
Article continues below advertisement
Sometimes folks will attach a random picture, a blank screen, or a photo of a wall with text on it to preserve the streak. Similarly, "GNS" stands for "Good night Snapchat" if you're the kind of person who likes to handle their social media business at night before they hit the hay.
Article continues below advertisement
When did Snapchat streaks start out?
The feature was first introduced to the application back on April 6, 2015, and there are resources out there chronicling users with the longest running Snapchat streaks, which is either a testament to their friendship or just pure stubbornness in ensuring they keep their claim to fame.
The longest Snapchat streak of all time, according to Suntrics belongs to Amy Brogan and Adao Barai Dafe which, as of June, 2022, stands at 2,597 consecutive days and counting.
Article continues below advertisement
What do you get for having the highest Snapchat streak?
While the application was doling out some serious cash for Spotlight content creators in a bid to get more people using the app (because TikTok's absolutely crushing it) there really isn't any type of reward or prize for maintaining a super long Snapchat Streak.
Article continues below advertisement
This might seem like a bummer, because even Google was giving out socks to "local guides" who chose not to ignore their Google Maps application's prompts to leave a review of the spots they've navigated to.
The only thing users really get are special emojis beside their friend's name to signify their devotion to talking to each other every day, and there are quite a lot of them that denote specific messaging parameters that you can check out here. Personally, my favorite is the Golden Heart one: that means you message that person the most on Snapchat and they message you the most.