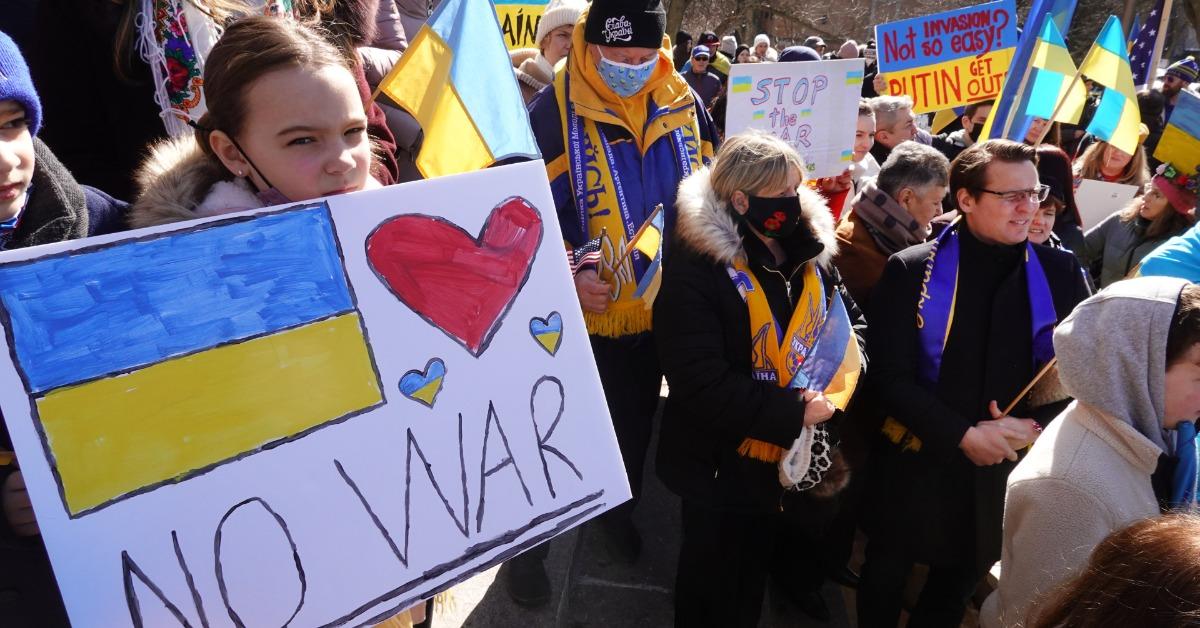 Protesters Are Writing "Het Bonhe" on Signs to Express Their Anger With Russia's Military Aggression
The conflict brewing in Eastern Europe between Russia and Ukraine, which marks the first conflict of its scale to take place on the continent since World War II, has captured the entire world's attention. Russia's aggression towards its neighboring nation has prompted outcries from every other corner of the globe, with most protesting the war in its entirety.
Article continues below advertisement
Anti-war protests and rallies have been springing up everywhere, from small towns in the U.S. to the heart of Moscow, and their message is clear: No more war. One particular phrase seems to have taken hold among Russian protestors opposing the Kremlin's advances: "Het bonhe." What exactly does the phrase mean? Keep reading to find out.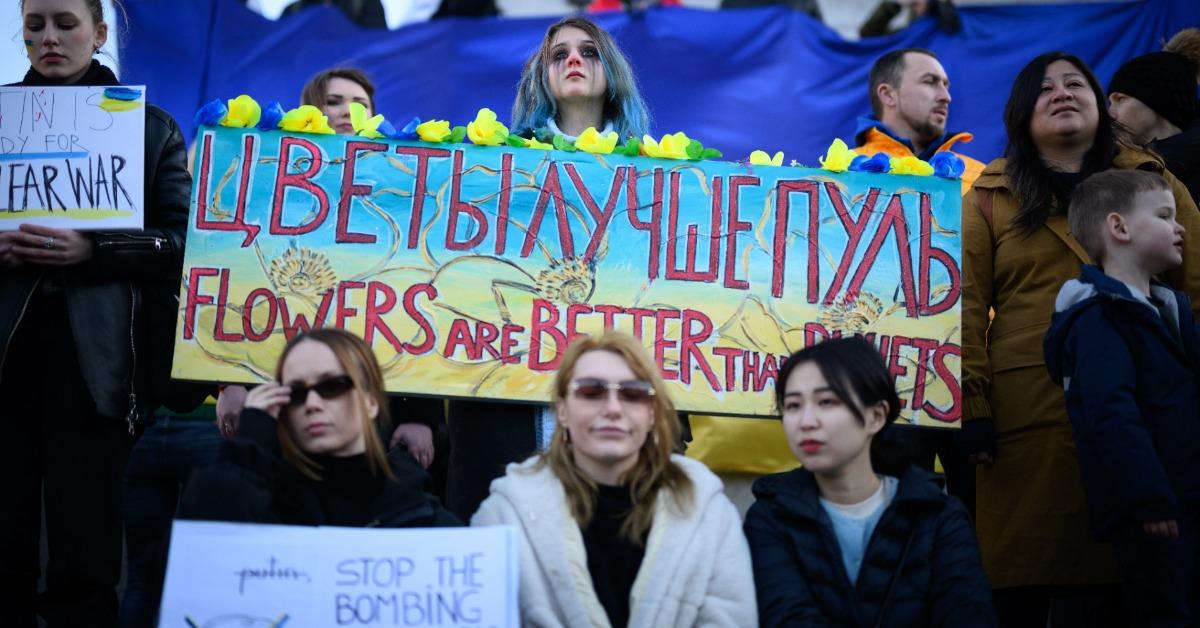 Article continues below advertisement