Kendall Jenner and Corey Gamble Haven't Always Gotten Along and Some Fans Think They Know Why
Kendall and Corey have had some issues in the past and some 'Kardashians' viewers may be curious about what exactly happened between them.
The Gist:
Corey Gamble and Kendall Jenner have had issues in the past on Keeping Up With the Kardashians.
Some fans believe Kendall and her sisters don't like Corey very much.
Corey and Kris Jenner have been together for years, since before The Kardashians.
Article continues below advertisement
When you date someone like Kris Jenner, you have to accept the drama that comes with having five adult daughters. And so far, Corey Gamble seems to be doing a fine job of that. At least, for the most part.
In The Kardashians Season 4 premiere, Kris notices daughter Kendall Jenner and Corey getting along and it's a big moment since they have some previous beef. But for those who have put Keeping Up With the Kardashians behind them, there are questions of what happened with Kendall and Corey.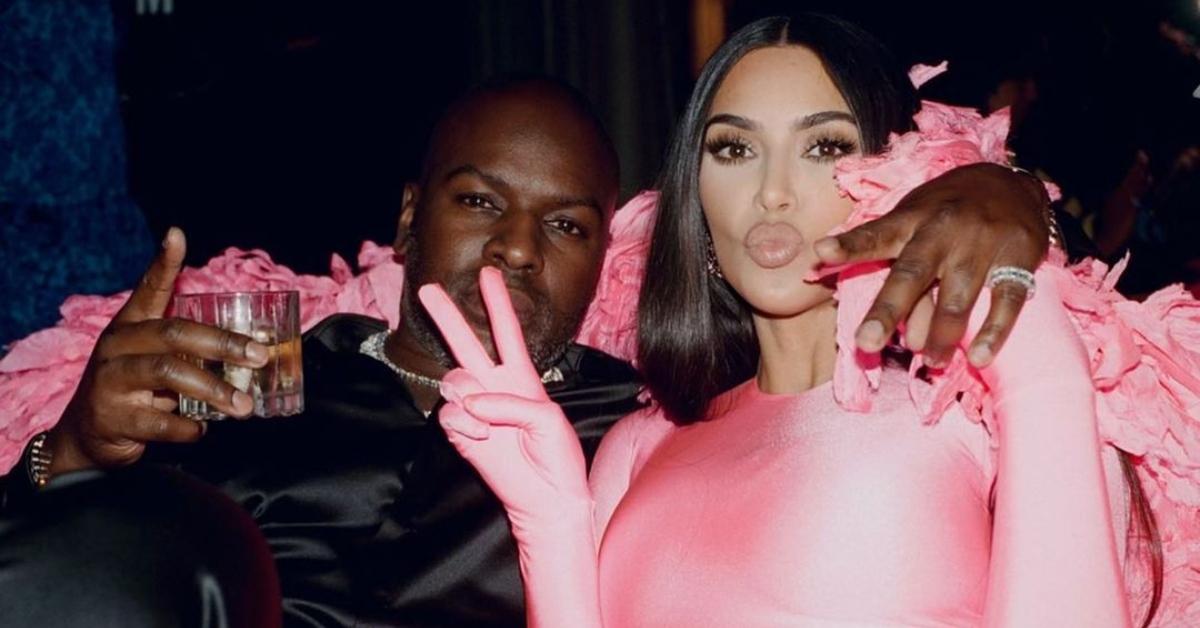 Article continues below advertisement
What happened between Kendall and Corey on 'The Kardashians'?
In Season 19 of Keeping Up With the Kardashians, Kendall and Kylie got into a huge blowout. It was during a family trip in Palm Springs that Kylie refused to drop Kendall off at her house. The sisters got into it. And, while they didn't take long to make up afterward, Corey got in the middle of the fight and that was where he went terribly wrong. Later, Kendall and Corey spoke on the phone to sort of bury the hatchet.
But that is far from what happened. Corey didn't see himself as being in the wrong and he told Kendall, "You've been a rude person for years. You're an a--hole when you feel like it, you get riled up for no reason. I'm about to tell you the truth about how you are. You don't apologize for nothing."
Article continues below advertisement
Kendall said she just doesn't "f-ck" with Corey and she was shocked that she didn't get an apology from him at the time. Since then, things mostly smoothed over, but as Kendall explains on The Kardashians, getting one-on-one time with Corey is easiest when there are family trips. And until this point, she hadn't been able to really spend much time with him on her own.
Article continues below advertisement
Some fans believe the Jenner and Kardashians don't like Corey.
Kris and Corey have been together since 2014 and, while Kris and Corey aren't married, he seems to be a permanent fixture in the family. However, despite it all, some fans of the Kardashian / Jenner family are convinced that none of Kris's daughters particularly love Corey. Someone shared on reddit that "There's literally three or four KUWTK storylines of the girls ganging up on him. Am I the only one that notices this weird dynamic?"
In the same thread, someone said, in reference to Kendall and Corey's fight, pre-The Kardashians, "I wouldn't like a drunk guy who is not my dad taking side during a fight with my sister, telling me f-ck you, and leaving me on the side of the road, especially because of how creepy it was they wanted to be just the two of them."
Whatever the case may be, however, it's clear that Corey is here to stay.
Watch new episodes of The Kardashians on Thursdays on Hulu.