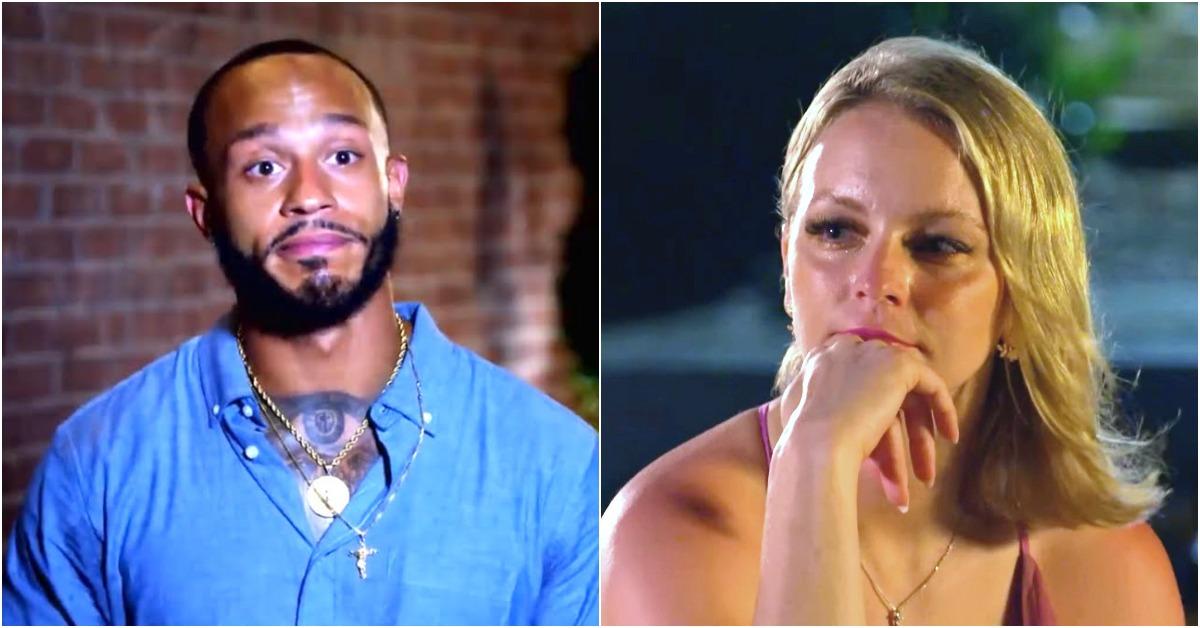 Katina Sheds Light on the Off-Camera Fight Between Lindsey and Olajuwon on 'MAFS' (EXCLUSIVE)
Lindsey and Olajuwon had some issues at the start of 'Married at First Sight' Season 14 and Katina is also part of the drama, so what happened?
Fans of Married at First Sight are used to watching the drama unfold between couples. But what many didn't expect going into Season 14 was what happened between Olajuwon and Lindsey.
Olajuwon and Katina are a couple, as are Lindsey and Mark, but at some point during the flight to the group honeymoon, Olajuwon and Lindsey get into an argument that leads to even more drama later on.
Article continues below advertisement
So, what exactly happened between Olajuwon and Lindsey on MAFS? In an exclusive interview with Distractify, Katina explained some of the argument that led to the animosity between her and Olajuwon, and Lindsey, once the cast arrived in Puerto Rico for their honeymoon.
She also went into greater detail about what led to her own argument with Lindsey during the honeymoon.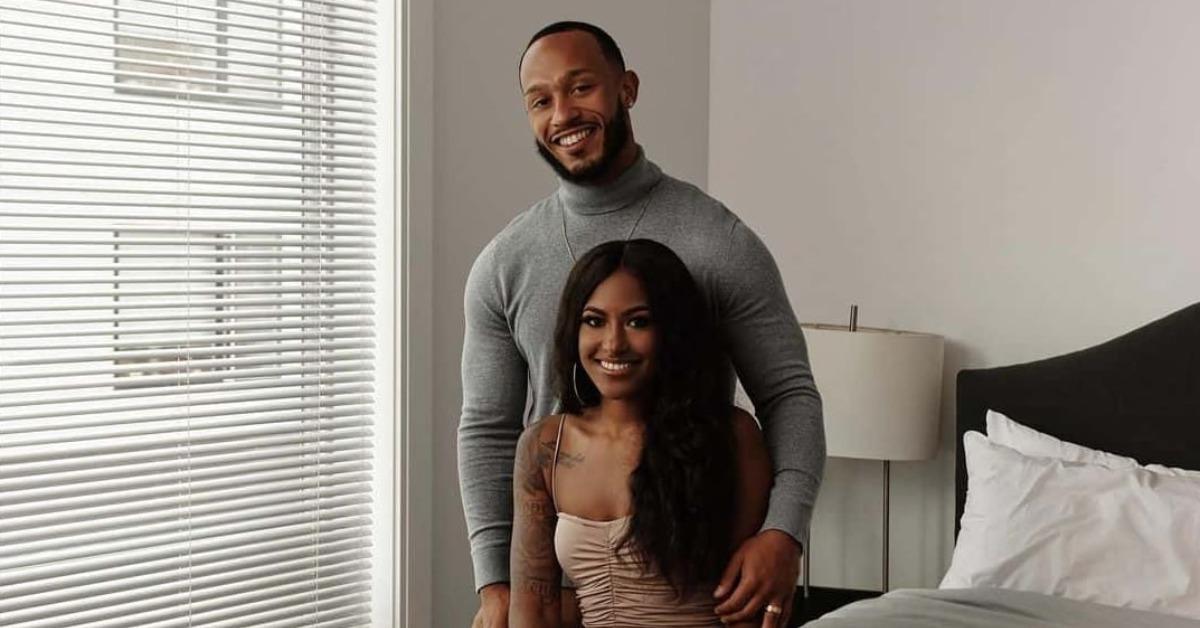 Article continues below advertisement
What happened between Olajuwon and Lindsey on 'MAFS'?
On the show, viewers see the aftermath of an argument between Olajuwon and Lindsey. They don't go into great detail about what happened, but it's clear that Lindsey said something to offend Olajuwon and she failed to take ownership of that.
It leads to Mark and Lindsey taking a separate van to the honeymoon resort and things are off to a rough start.
"When Olajuwon and I were on the plane, Lindsey was sitting behind us. She asked if either of us spoke Spanish and we informed her that we did not," Katina explained to Distractify. "Somehow, the conversation took a turn when she stated that we needed to speak Spanish in order to be respectful to the native people who live in Puerto Rico. When we tried to walk away to get off the plane, that's when I heard her state she wanted to fight Olajuwon."
Article continues below advertisement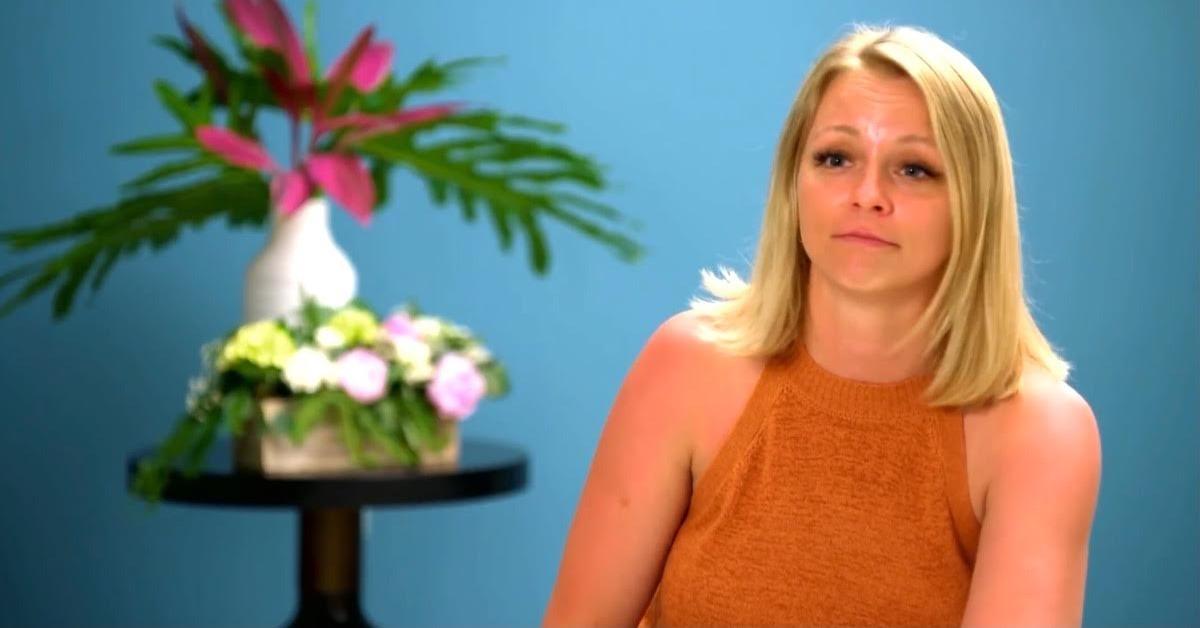 While viewers don't see the argument on the plane, they do see the awkward atmosphere created by that exchange. And it sets the stage for more arguments between Lindsey and Katina later on.
Article continues below advertisement
Katina and Lindsey got into an argument during a boat ride on the honeymoon.
Shortly after everyone arrives for their honeymoon, Katina sends Olajuwon a text in which she apologizes for the incident. It seems as though it's enough to clear the air and Olajuwon is ready to move past it.
Flash forward to a day or two into the honeymoon and Katina doesn't see the point in bringing up the fight again, but Lindsey does.
Lindsey and Katina, along with the other women, are on a boat when Lindsey brings up the fight again. This results in another argument, though it's between Lindsey and Katina this time and viewers actually get to see them have it out.
Katina explained to Distractify that she had no intention of discussing the fight again, but she was "triggered" when she felt Lindsey failed to take responsibility for her part in the original fight with Olajuwon.
Article continues below advertisement
"When we headed out on the boat for the day, I honestly wasn't thinking about the incident that happened on the plane," Katina said. "I also had no plans on bringing it up and causing any further issues. What triggered me was when Lindsey brought up the situation and I felt as though she was not taking accountability for her actions — which confused me because the night before, she had contacted Olajuwon apologizing for the argument."
Hopefully everyone can focus more on their relationships and less on the outside drama as the season progresses.
Watch Married at First Sight on Wednesdays at 8 p.m. EST on Lifetime.