What Happened to Boyd on 'Last Man Standing'? We Don't See Him Much Anymore
What happened to Boyd on 'Last Man Standing'? Four different actors have played him over the years, which has thrown some fans of the show for a loop.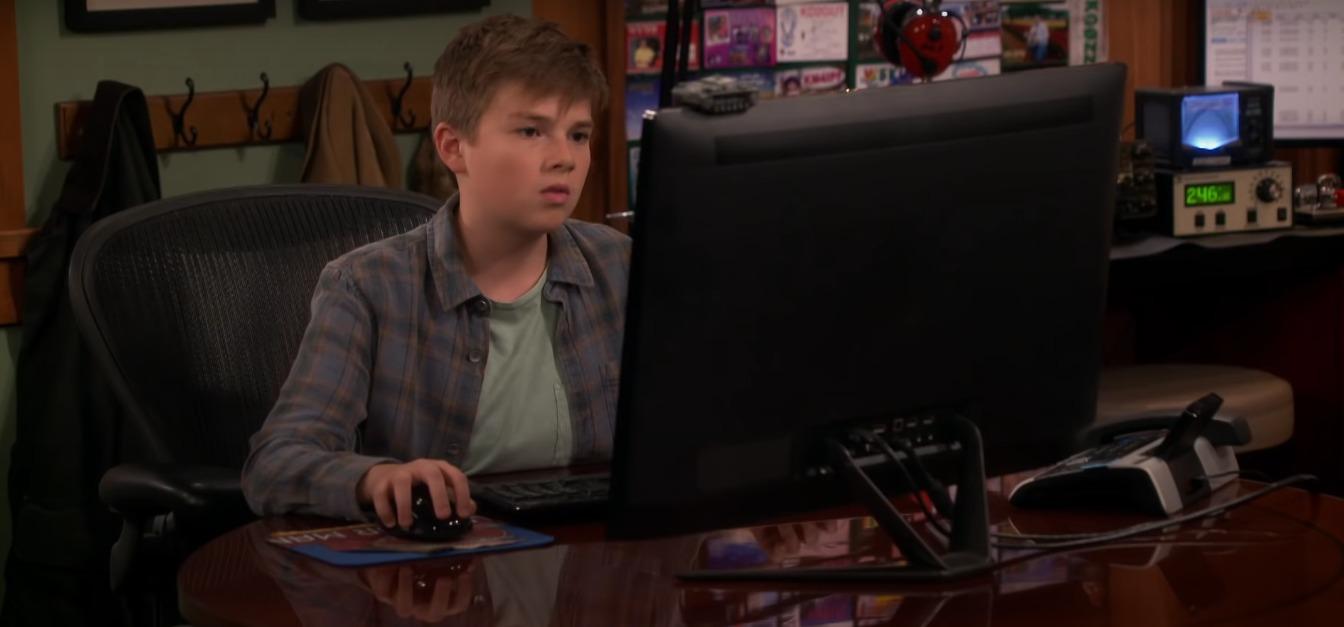 FOX's Last Man Standing is one of those shows that has been on so long, you might pop in and out of seasons, depending on where you are at with your binge-watching process of other shows. If you only watched the earlier seasons of the show, you might be surprised to see that Boyd (Mike and Vanessa's grandson) looks quite different these days (when he's even on the show at all).
Article continues below advertisement
At the end of Season 6, Boyd was still a tween getting into trouble. But when the show came back for Season 7, Boyd had been replaced by a preteen who was certainly a different actor and definitely older than the character had been when the show left off. It left some fans scratching their heads, but not for very long. Now, however, Boyd isn't on the show that often at all, and fans are wondering where the heck he is.
Article continues below advertisement
What happened to Boyd on 'Last Man Standing'?
This isn't the first time we've seen the character of Boyd recast. When the show first started, the character was played by twin boys Evan and Luke Kruntchev. They only lasted for the first season, though. For Seasons 2–6, Boyd was played by Flynn Morrison. After Season 6 aired, ABC declined to renew the series. By the time Fox picked the show up for Season 7, there were a few cast changes, including Mandy, Carol (the Baxters' neighbor), and, of course, Boyd. He is now played by 16-year-old Jet Jurgensmeyer.
The main reason Boyd was recast was so that the show's writers could age up the character and create slightly meatier storylines. In an interview with PopCulture.com, Jet explained that his roles changed a lot once he became a teenager. "Once I turned 13, there's certain roles or auditions that'll have you say a few cuss words and things like that," he said. "My parents told me, 'As you get older, there's going to be characters that are more mature' [and] I think that that's part of being an actor and adapting to that."
Article continues below advertisement
In addition to being played by a new actor, Boyd simply isn't around on the show very often these days.
While Boyd was a fixture of the show's earlier seasons, he's now more of a recurring character who pops in every once in a while rather than a main character. The show definitely focuses more on Mike's life and the relationships he has with his own kids (who are now all full-fledged adults) these days. Boyd may not appear as often, but we still see him every now and again!
Article continues below advertisement
That also means that Jet can stay busy with his other jobs outside of his role on Last Man Standing. He already had quite a full resume under his belt before landing the part; he had a recurring role on Black-ish and voiced characters on T.O.T.S. and Shimmer and Shine. He also played a young Jason Bateman in Season 3 of Netflix's Ozark.
Article continues below advertisement
When is the finale episode of 'Last Man Standing'?
In May of 2020, Last Man Standing was renewed for its ninth and final season. Naturally, that has led people to wonder when the last episode will air. We don't know exactly when that will be, but we do have a few clues. First of all, we know that Season 9 of the show will be comprised of 21 episodes. We also know that the season started airing on Jan. 3, 2021.
Assuming there aren't any breaks in the release schedule, that means the finale episode will probably be airing sometime in May — most likely on Thursday, May 20, 2021. In the meantime, you can catch new episodes Thursdays at 8 p.m. ET on Fox.