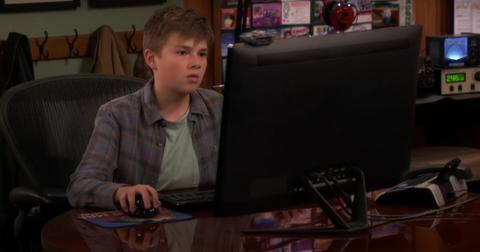 Recasting Boyd on 'Last Man Standing' Meant Less Screen Time for the Busy Actor
By Chrissy Bobic

Updated
Last Man Standing is one of those shows that has been on so long, you might pop in and out of seasons, depending on where you are at with your binge watching process of other shows. So if you tuned in during Season 6 and didn't pick back up with the show until Season 8, you might be wondering what happened to Boyd on Last Man Standing. Not only was he recast, but he has been sort of missing lately, prompting the Twitter hashtag #WhereIsBoyd from one fan.
Article continues below advertisement
At the end of Season 6, he was still a tween getting into trouble. But when the show came back for Season 7, Boyd was replaced by a preteen who was certainly a different actor and definitely older than the character had been when the show left off during its previous season. It left some fans scratching their heads, but not for very long. Now, however, since he hasn't been on the show throughout Season 8, they're wondering where the heck he is.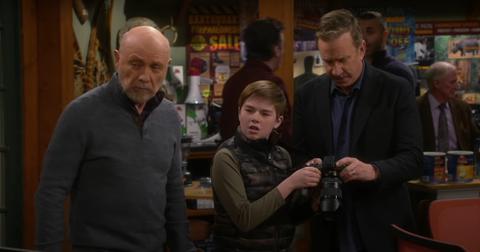 Article continues below advertisement
So, what happened to Boyd on 'Last Man Standing'?
Because Last Man Standing isn't a show based in the supernatural world, there was no time travel involved in the big casting change. Instead, the actor who played Boyd before, Flynn Morrison, was replaced with 14-year-old Jet Jurgensmeyer. It enabled the show's writers to create meatier storylines for the young character and go places they might not have been able to when he was much younger.
It also meant less screen time for the character since the actor himself is so busy outside of the role. He has already had a full resume under his belt before landing the role and just because he was cast on the show, it didn't necessarily mean he would stop working on his other projects. Still, Jet told TVInsider, he felt welcomed on-set since the start. He said that Amanda Fuller, who plays his mom on the show, reached out to him shortly after he was cast and made him feel comfortable.
Article continues below advertisement
The actor who plays Boyd has taken on other big roles too.
Although Jet is so young, he is no stranger to hard work as an actor. Before landing the role of Boyd on Last Man Standing, he had a recurring role on Black-ish and voiced characters on T.O.T.S. and Shimmer and Shine. He also plays a young Jason Bateman in Season 3 of Netflix's Ozark, which is a feat in itself, and likely keeps him busy. Jet told PopCulture.com that taking on more mature roles is just part of evolving as an actor and he has embraced it.
Article continues below advertisement
"Once I turned 13, there's certain roles or auditions that'll have you say a few cuss words and things like that," he said. "My parents told me, 'As you get older, there's going to be characters that are more mature' [and] I think that that's part of being an actor and adapting to that."
Apparently, it also means potentially not being able to work on-set on Last Man Standing as much as he might want to.
Article continues below advertisement
Will there be a Season 9 of 'Last Man Standing'?
Although Fox hasn't officially announced that Last Man Standing has been renewed for Season 9, there's a good chance it will return when Fox resumes production on its shows for next season. As it stands, because of COVID-19, production had to be halted for all studio TV shows and Last Man Standing's penultimate Season 8 episode had to serve as its finale.
But, Amanda Fuller, who plays Kristin, told TVLine that it feels like a proper cliffhanger regardless. Because of that, and because of the show's history on the network, it would be more surprising if it isn't renewed for another season. For now, though, fans will have to appreciate the Season 8 episodes they are given.
Watch Last Man Standing on Thursdays at 8 p.m. ET on Fox.