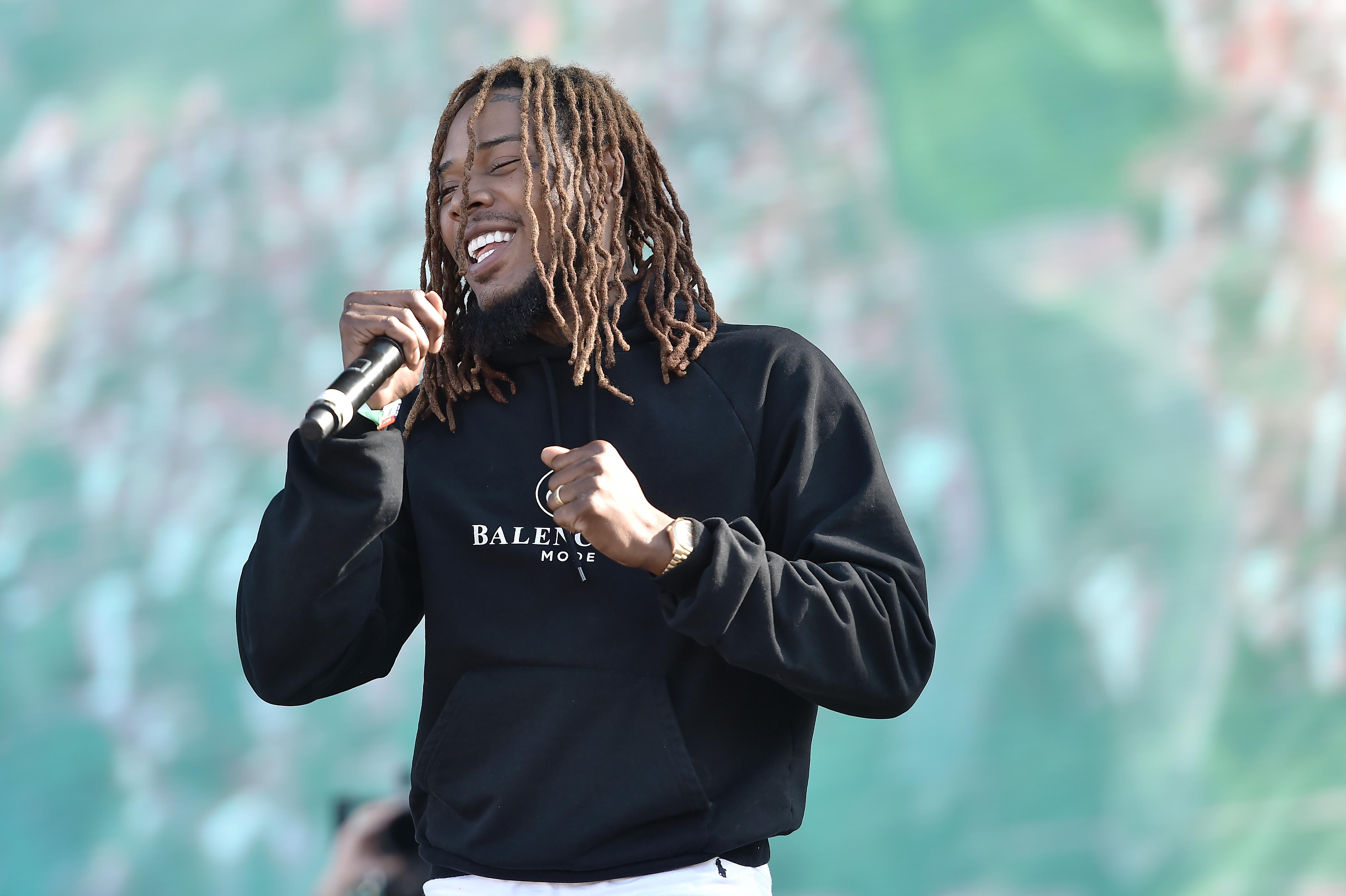 What Happened to Fetty Wap's Brother? Everything You Need to Know
Fetty Wap's brother was shot and killed on Oct. 16 — and the "Trap Queen" rapper is mourning his death with heartbreaking post.
Rapper Fetty Wap has been in the public eye since his hit "Trap Queen" broke through the Billboard 100 in 2014. His self-titled album "Fetty Wap" was certified platinum and eventually led to nominations for two Grammy Awards.
Article continues below advertisement
Despite not releasing an album since (although hinting one is on the way for 2020), Fetty, real name Willie Junior Maxwell, has been dedicating time to something more important: family.
So, what happened to Fetty Wap's brother Twyshon Depew?
While Fetty's brother tends to stay out of the spotlight, Fetty has been very open about his close family. In a 2016 conversation with Trevor Noah, Fetty said, "My mom, my father, my little sisters, and my brother — I don't got that much family."
Sadly, Fetty announced on Oct. 16 that his younger brother Twyshon, 26, had passed away.
Article continues below advertisement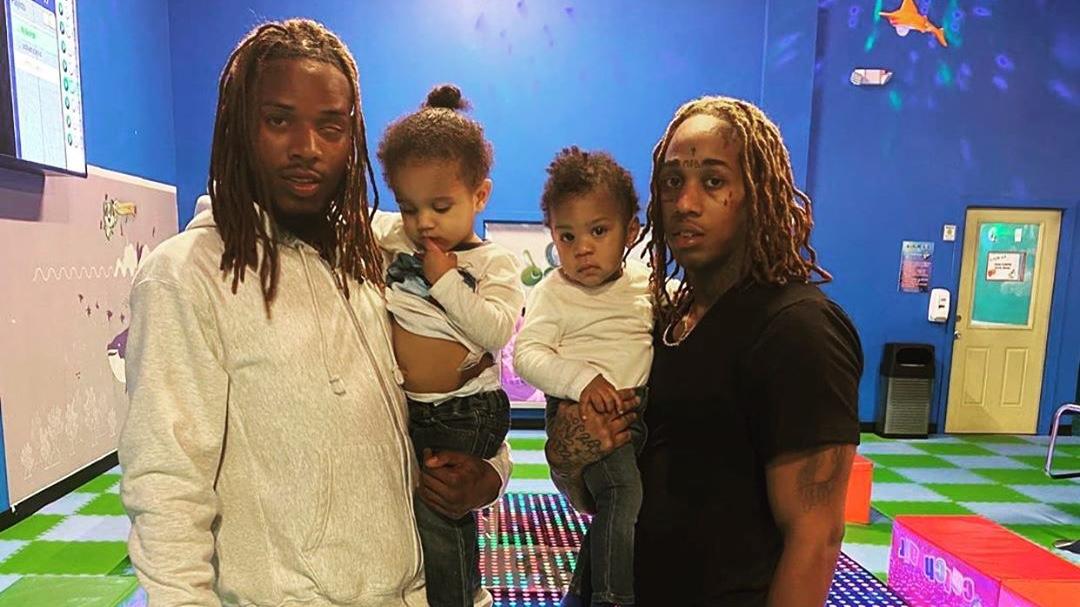 "I failed you bro I'm sorry. I keep calling ya phone and you won't pick tf up and that s--t never ring 3 times now it's straight to vm. I love you lil bro I really thought I could get you out before I ever had to make a post like this lil bro like wtf," he wrote alongisde a photo of him with his brother and their kids.
Article continues below advertisement
It is being reported that Twyson was shot in New Jersey and was rushed to the hospital where he was pronounced dead. There has been no news if a shooter has been apprehended or what caused the shooting.
Fetty is turning to his family during this difficult time.
In addition to a brother, and several sisters, Fetty has quite an extended family. The rapper is the proud father of six children — ranging in ages from 9 to 2 years old.
Most recently, he celebrated his daughter with baby mama and Love and Hip Hop star Alexis Skyy, Alaiya's birthday on the social media platform.
Article continues below advertisement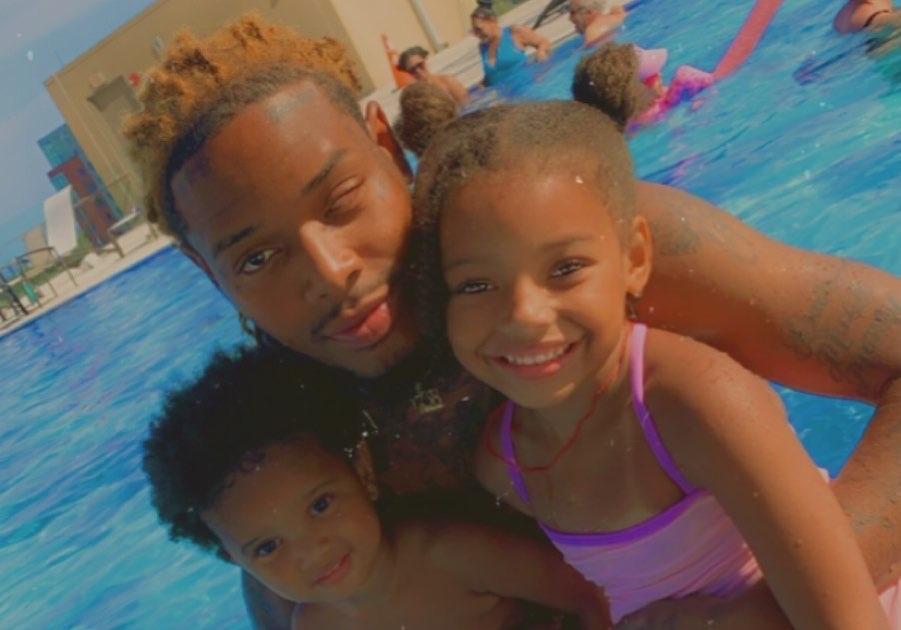 Before his brother's death, Fetty also filed for divorce from his wife Leandra Gonzalez, marking the end of this first marriage.
Not much is known about how the pair met, but Leandra, model, and business owner gave quite the chase before the two finally tied the knot in September of 2019. The primary reason for divorce is cited as "adultery."
Article continues below advertisement
Fetty Wap's fans are flooding him with support.
Fetty may have disabled comments on his post announcing his brother's tragic death, but on TheShadeRoom fans flooded the rapper with comforting words and support.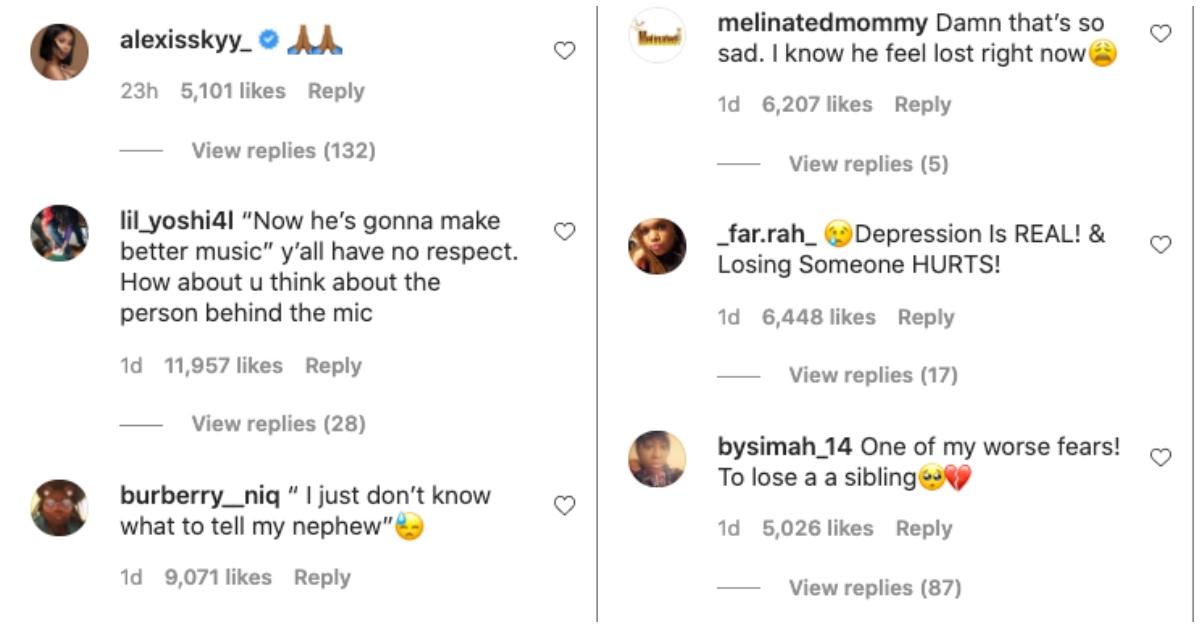 Article continues below advertisement
"Damn that's so sad. I know he feel lost right now," wrote one concerned follower before another added, "losing a sibling is very hard. As I know that pain all too well."
When others started mentioning that Fetty turn his pain into music, a fan stepped in and wrote, "'Now he's gonna make better music' y'all have no respect. How about u think about the person behind the mic."
New music can definitely wait. Our thoughts are with Fetty Wap and his family during this difficult time.