95.5 Is Now Playing Rock — What Happened to Chicago's Country Music Station?
Longtime listeners of 95.5 Country Chicago were shocked to see what happened to their beloved station. Where'd all the country music go?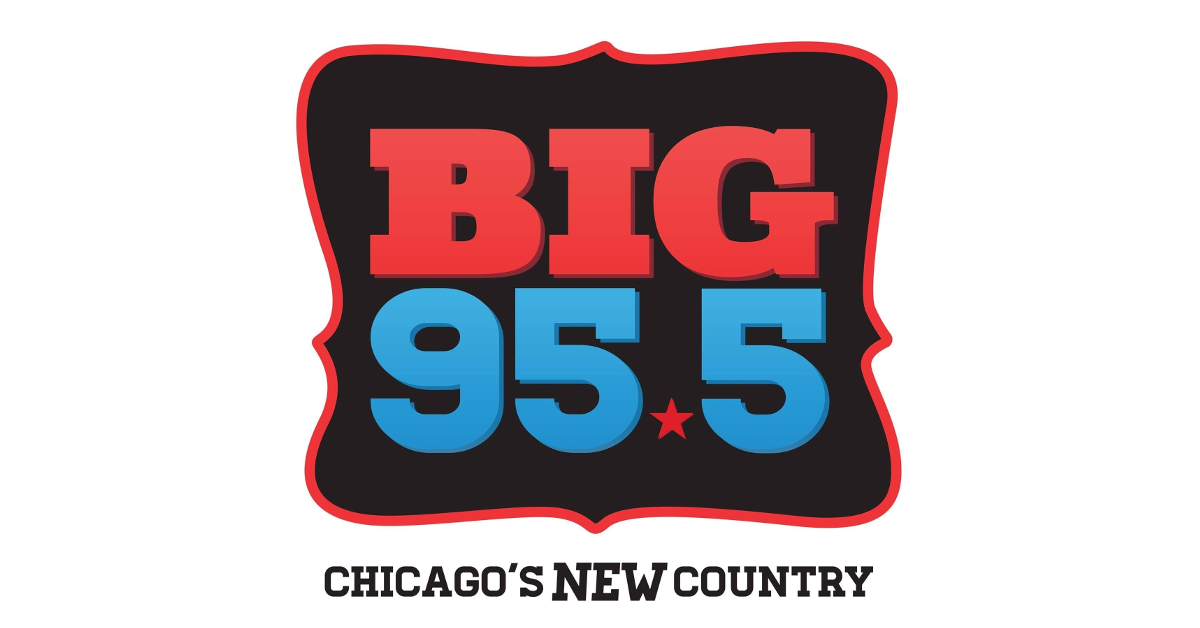 It's always jarring when a longtime staple of your life is suddenly changed without provocation. And while the advent of smartphone technology and streaming music stations have shifted listeners away from traditional radio stations, there are still a ton of people who are all about that AM/FM life. Which is probably why tons of people are miffed about what happened to 95.5 Country Chicago.
Article continues below advertisement
What happened to Chicago's *former* country station, 95.5?
Fans of the station weren't happy to hear that the purveyor of country hits in the Chicago region shifted gears and is now a rock music station instead. People were left scratching their heads after tracks from Journey, Nirvana, Metallica, and other iconic rock bands went on air.
However, there was no more country music to be heard on 95.5, WEBG BIG was gone and replaced with Rock 95 Five.

Article continues below advertisement
iHeartMedia made the switch on Thursday, Sept. 3 and according to Radio Insight, James Howard will be overseeing the station's transition until things are in working order.
Robert Feder, "a lifelong Chicagoan" who's been reporting on media since 1980, has stated that 95.5 decided to move on to pumping classic rock music because listeners have proven to display a "fondness for nostalgia during the COVID-19 pandemic."
When you think of Chicago, you probably don't think of a lot of great country music singers and the truth is, there aren't a lot of extremely notable ones from the area. Illinois, however has a few big names and if you head ever further down south in Missouri, now you're talking about quite a few popular country crooners whose work you've most likely heard.
Article continues below advertisement
The move to rock could also have something to with a lack of classic rock music stations in Chicago, so maybe 95.5 is hoping to hit a niche that is currently not being served.
That seemed to be 95.5's plan when it opted to play country music five years ago.
Article continues below advertisement
Illinois has Gretchen Wilson, Brett Eldredge, Alison Krauss, Suzy Bogguss (tremendous last name), and David Lee Murphy — these country singers all hail from Illinois. The state, like most regions in the U.S., is wildly different depending on which area you frequent, however. Plus, it's easy to forget just how large Illinois is — it's roughly the same size as New York State.
However, New York City only takes up a little over 302 square miles, and Chicago: 234. Their respective state sizes are a whopping 54,556 and 57,915 square miles respectively. So to define the entire state by these major cities is really not telling the whole story of these areas and their demographics.
Article continues below advertisement
A lot of people aren't happy that 95.5 Chicago is now a rock station.
There were some people who were stoked to see that Chicago now had a classic rock option, but there were a lot of country fans who were sad to see their beloved station go.
Article continues below advertisement
Article continues below advertisement
People were also really rubbed the wrong way when the switch happened without warning. Kind of like when you're driving along a highway and then take your normal exit only to see that everything's backed up because there's massive amounts of construction going on. Like, you couldn't put a few signs along the highway to let people know so they can try to take an alternate route?
Article continues below advertisement
However, the channel still exists on the HD2 radio station, so if you've got an HD radio service, then you'll be in luck.
Article continues below advertisement
Article continues below advertisement
What do you think? Are you a Chicago resident who's sad to see the station go? Did you want more rock on the air? Or do you not care for either?