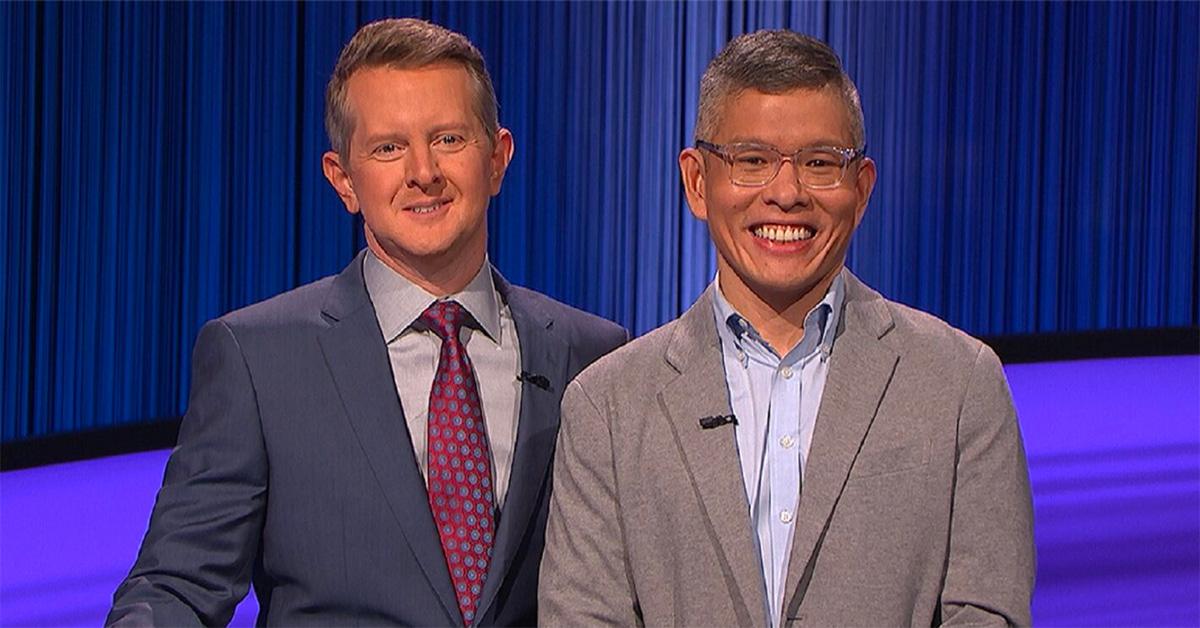 'Jeopardy!' Returned This Week With Ben Chan — Where Had He Been?
Ben Chan has finally returned to 'Jeopardy!,' but why did he depart from the show in the first place? Breaking down the champion's exit and return.
Viewers who keep up with Jeopardy! regularly are likely familiar with one of its recent winningest contestants: Ben Chan. The assistant professor of philosophy at St. Norbert College in De Pere has traded his classroom in for a television stage and in the process already accumulated some serious cash.
Article continues below advertisement
However, when Jeopardy! returned on April 17, 2023, Ben Chan was missing. This left many fans questioning what could have happened to the successful contestant. Thankfully, Ben reappeared on the show just a few weeks later, but what exactly happened to the defending champion? Furthermore, what do we know about his return to the show?
Article continues below advertisement
What happened to Ben Chan on 'Jeopardy'?
Ben made his triumphant return to Jeopardy! on May 15, 2023. Not only did he participate in the show, Ben nearly doubled his $69,001 winnings by adding an extra $60,000 to the sum in just one episode.
Ben's return came after an unexpected absence. On April 17, 2023, Ben, who had won the show's previous episode, wasn't there, and many viewers wondered what happened to him. Thankfully, Ken quickly addressed Ben's absence at the top of the show before he dove into the game.
Article continues below advertisement
"Astute Jeopardy! viewers will have already noticed that Johnny Gilbert, when he introduced our players, did not mention a returning champion and their winnings. Astute and loyal Jeopardy! viewers will remember that last week, Friday's show ended with Ben Chan clinching his third runaway win," Ken said at the top of the April 17 episode.
Article continues below advertisement
"How do we solve this riddle? Well, as has happened only a few times in Jeopardy! history, the returning champ found themselves unable to travel this week. What that means is, never fear, we'll have Ben back on at a later date," Ken explained. "But it means that Toni, Daniel, and Madeleine are taking the stage all for the first time today. It's a fresh start. No intimidating returning champ to deal with."
Ben Chan had to leave 'Jeopardy!' due to contracting COVID and encountering travel restrictions.
According to Fox 11 News, Ben contracted COVID-19 and was unable to travel, causing his absence from the show.
"Before yesterday's episode taped, I had tested positive for COVID; it was a very mild case, as you can see, I'm fine, most importantly, my buzzer finger is fine," he revealed at the time. "So I'm excited to watch what happens over the next few weeks."