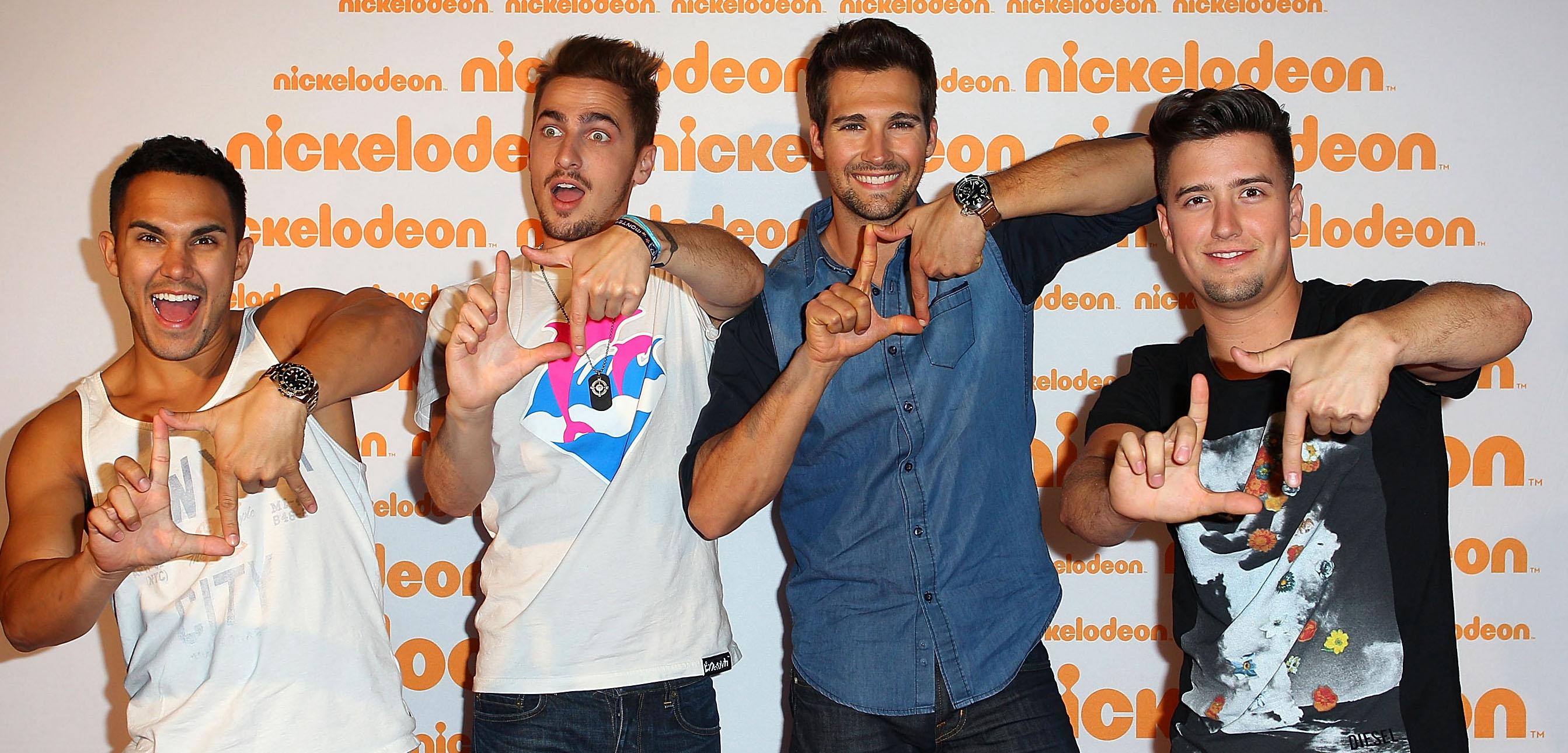 A Big Time Rush Reunion Is Closer Than You Think
The band Big Time Rush hasn't been performing together since their TV show ended in 2013, unless you count that Zoom performance they did together during quarantine in 2020. But that was enough to give fans hope that the group would be getting back together.
Article continues below advertisement
But what happened to Big Time Rush? What caused the Nickelodeon band to go their separate ways? The answer may not be what you expect, but they may be getting together to perform sooner rather than later. Here's what we know.
What happened to Big Time Rush?
Much like with One Direction saying that they were on a break but not breaking up, Big Time Rush kind of did the same thing. Though their Nickelodeon comedy show of the same name ended in 2013, the band didn't exactly end at the same time. In an interview that year with HuffPost, Carlos PenaVega (nee Pena), Kendall Schmidt, James Maslow, and Logan Henderson said that the show was indeed over and band was likely not putting out music for a while. And they were pretty blunt about it.
Article continues below advertisement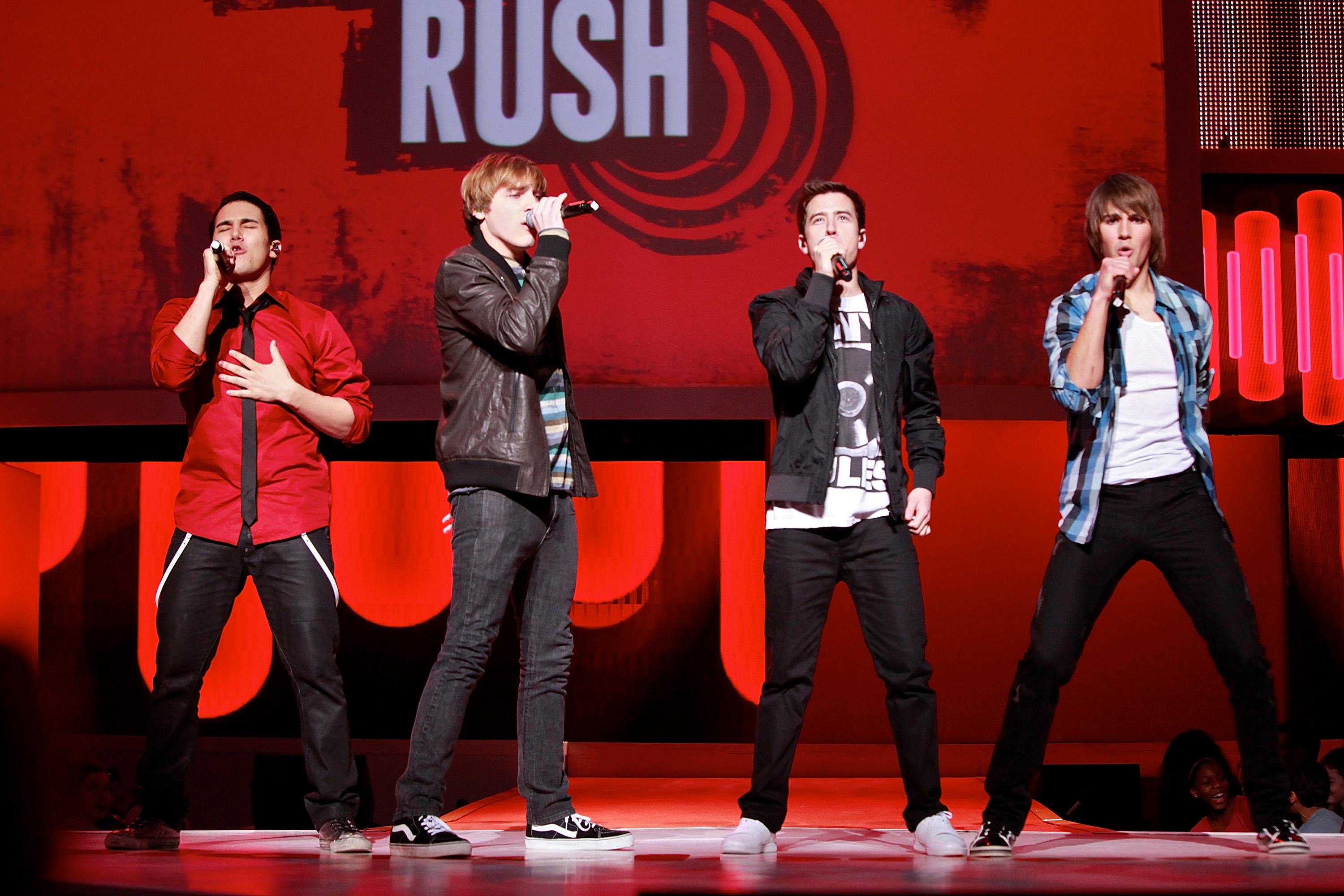 "We've all known for five years that we're ready for our individual careers," Carlos said. But he clarified his thought, indicating that it didn't mean the band wouldn't ever make new music together again: "I think it'll just help the band if we give people time to miss us — it's kind of like a relationship. [...] I think that we've been around for five years is great. Now, we're leaving for a little bit."
Article continues below advertisement
Kendall did jump in to say, "Or won't come back at all." While that sounds like he was saying that Big Time Rush was over, he also explained his thoughts a little further: "It's sort of like a thin line to walk on, because we have a lot of fans who love Big Time Rush and we don't want to ever disappoint them. We want them to be fans of individuals whenever we go and do our own things."
"In terms of new content, it might be a while, but might not be ever," James added. "We don't know at this point and we've all kind of been saying, 'We're all really excited and really antsy to be our own individual artists outside the band — and support each other.'"
Article continues below advertisement
Would Big Time Rush ever consider getting back together?
In 2014, Kendall spoke with CelebSecrets and was asked if BTR was getting back together, to which he responded, "BTR hasn't ever broken up."
During this interview and again in a 2016 interview with Bustle, Kendall confirmed that, if the band were to reunite, it might not be to put out new music, but it would definitely include a tour.
Article continues below advertisement
He's not the only one calling for a reunion tour though. In 2018, in honor of the band's nine-year anniversary, Carlos posted a tribute to the group on Instagram, saying, "Shall we do a 10-year reunion tour for next year?" Unfortunately, that would have been in 2019, so we missed that, but who says a 12-year reunion tour isn't a thing?
In July 2021, Big Time Rush tweeted that the band will be performing a couple of live shows later in the year. On Dec. 15, they will be performing at the Chicago Theater. Then, a few days later on Dec. 18, they will be at the Hammerstein Ballroom in NYC. You can get your hands on presale tickets by signing up at the band's website.