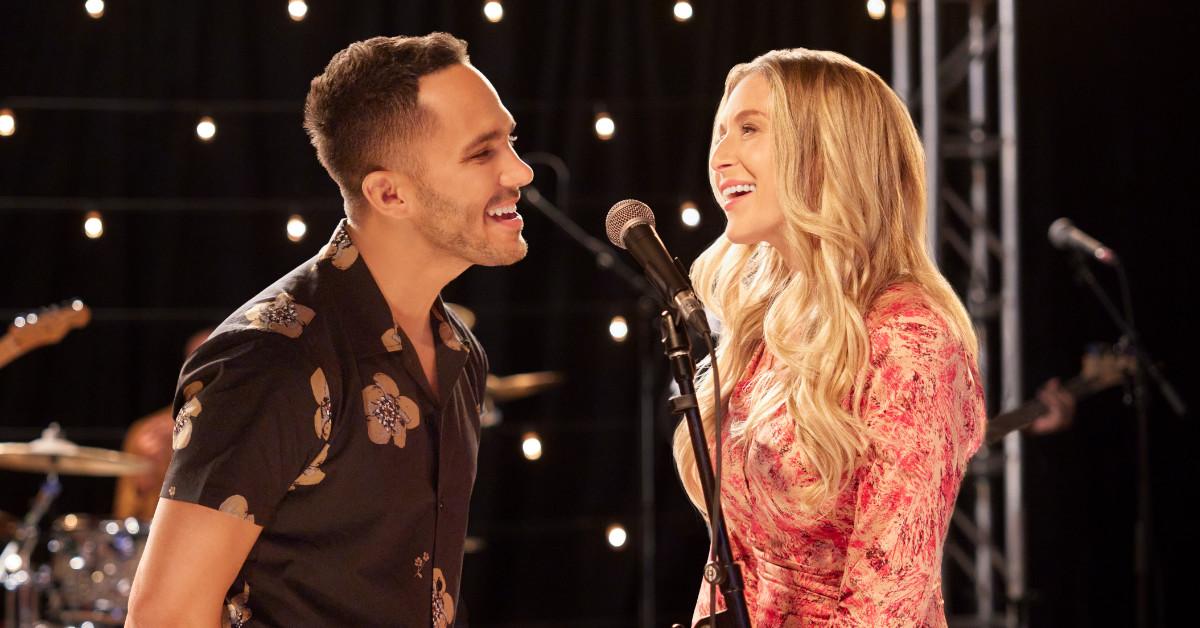 Alexa and Carlos PenaVega are Showing Their 'Love in the Limelight' on Hallmark
Ready to "Fall Into Love" again? Yes, Hallmark Channel's annual Fall Into Love programming event is back, kicking off tonight, Saturday, Aug. 6, at 8 p.m. ET with the premiere of the TV movie Love in the Limelight. (Never mind that we're still a month and a half away from autumn!)
Article continues below advertisement
And we'd better see some major chemistry between Love in the Limelight's lead stars, considering they're a couple in real life, too. Read on for all the details about this romantic TV movie…
'Love in the Limelight' depicts a romance between a woman and her favorite boy-bander.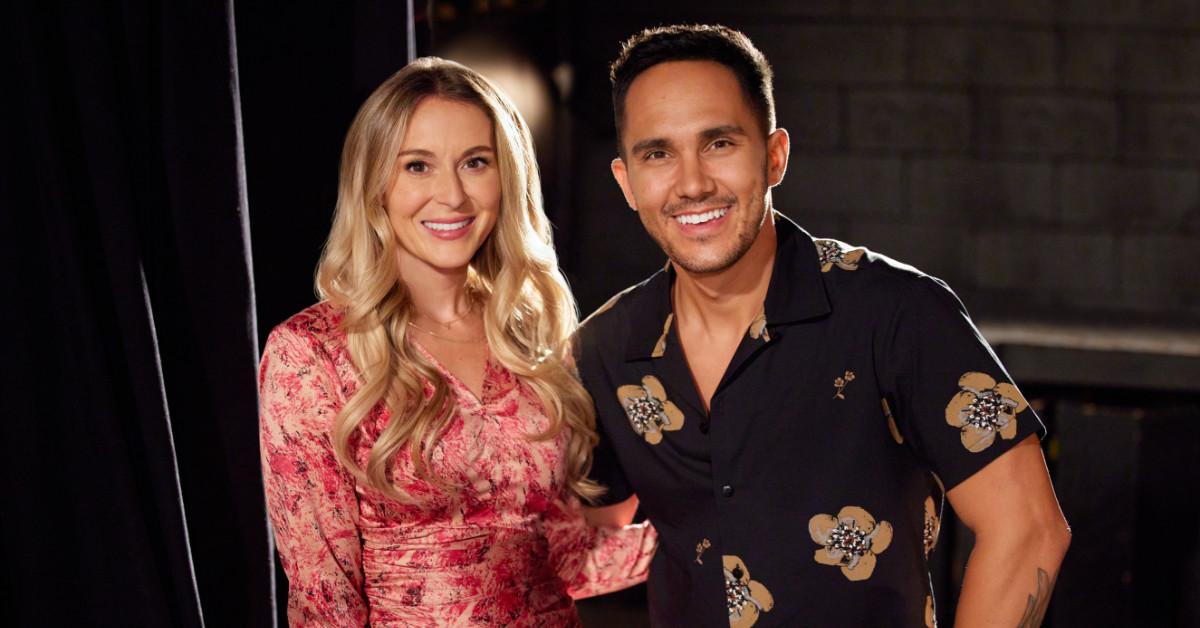 The story revolves around a woman named Summer, who was a diehard fan of the Mendez Boyz band — and its handsome lead singer, Nick, in particular — when she was a teenager. In fact, Summer even wrote Nick a fan letter, to which Nick responded by phone, and they've been friends ever since.
Article continues below advertisement
"When Nick's manager books a gig for him at a small venue in Summer's hometown of Salt Lake City, where she now works in human resources at a local university, the two finally meet face-to-face," Hallmark adds in a press release. "It's clear their friendship has set the stage for romance … and Summer's abuelita — a hip grandma with a TikTok following — encourages her to follow her heart."
Married couple Alexa and Carlos PenaVega star in the movie.
Portraying Summer in Love in the Limelight is Alexa PenaVega, best known for her role as Carmen Cortez in the action film franchise Spy Kids. More recently, Alexa has been voicing Carlota Casagrande in the animated series The Loud House and its spinoff The Casagrandes.
Article continues below advertisement
Playing Nick is Alexa's real-life husband, Carlos PenaVega, a member of the boy band Big Time Rush, which hit the big time after starring in a Nickelodeon show of the same name. He and Alexa have also appeared together in thePicture Perfect Mysteries series for Hallmark Movies & Mysteries and the movies Enchanted Christmas and Love at Sea for Hallmark.
Carlos also wrote six songs for the movie: "If You Let Me," "Someday Somewhere," "BASIC," "Vamos Pasar La Bien," "Fall Again," and "Por Ti."
Article continues below advertisement
And the actress behind Summer's grandmother is Ivonne Coll, a dancer, fashion model, and former Miss Puerto Rico whom you might recognize from her role as another TV grandmother, Alba Villanueva on Jane the Virgin.
'Love in the Limelight' filmed on location in Salt Lake City.
Love in the Limelight filmed on location earlier this year in Salt Lake County in Utah — as well as the neighboring Wasatch and Utah counties — according to The Center Square.
The movie was written by former Eight Is Enough and Charles in Charge star Willie Aames along with his wife, Supergirl actress Winnie Hung, and their collaborator, Rich Tabach. It was directed by Ron Oliver, who also worked with the PenaVegas on the Picture Perfect Mysteries series. Sounds like Love in the Limelight is a family effort in more ways than one!
Love in the Limelight premieres tonight, Saturday, Aug. 6, at 8 p.m. ET on Hallmark Channel.