'Road Trip Romance' May Have Hallmark's Most Literal Title Yet
Where was 'Road Trip Romance' filmed? Get the details on the cast, plot, and filming locations for the new Hallmark Channel movie.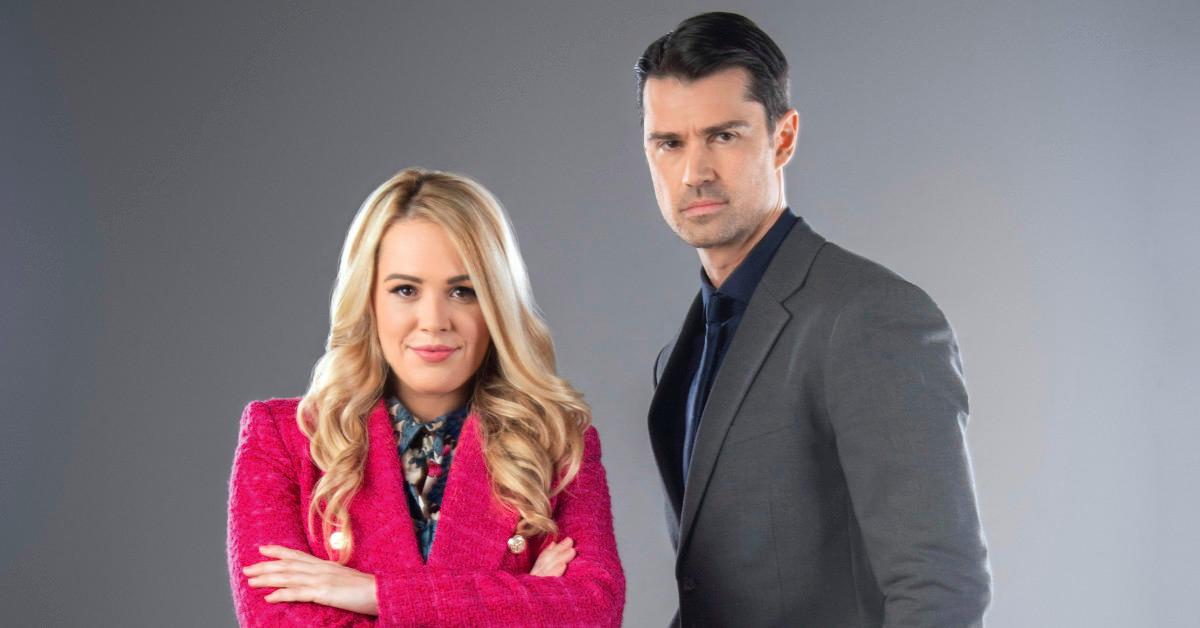 Hallmark Channel's new TV movie starts with a classic rom-com set-up: Two unlikely love interests begrudgingly agree to travel together, only to forget a love connection en route. So what do you imagine this movie is called? Road Trip Romance.
Article continues below advertisement
Yep, Hallmark might not be winning any points in the originality department, but you can be sure the cable channel's diehard fans will tune in tonight, Saturday, May 14, at 8 p.m. CT, as Natalie Hall and Corey Sevier's characters find love on the highways and byways.
Here's more information on the movie.
What's 'Road Trip Romance' about?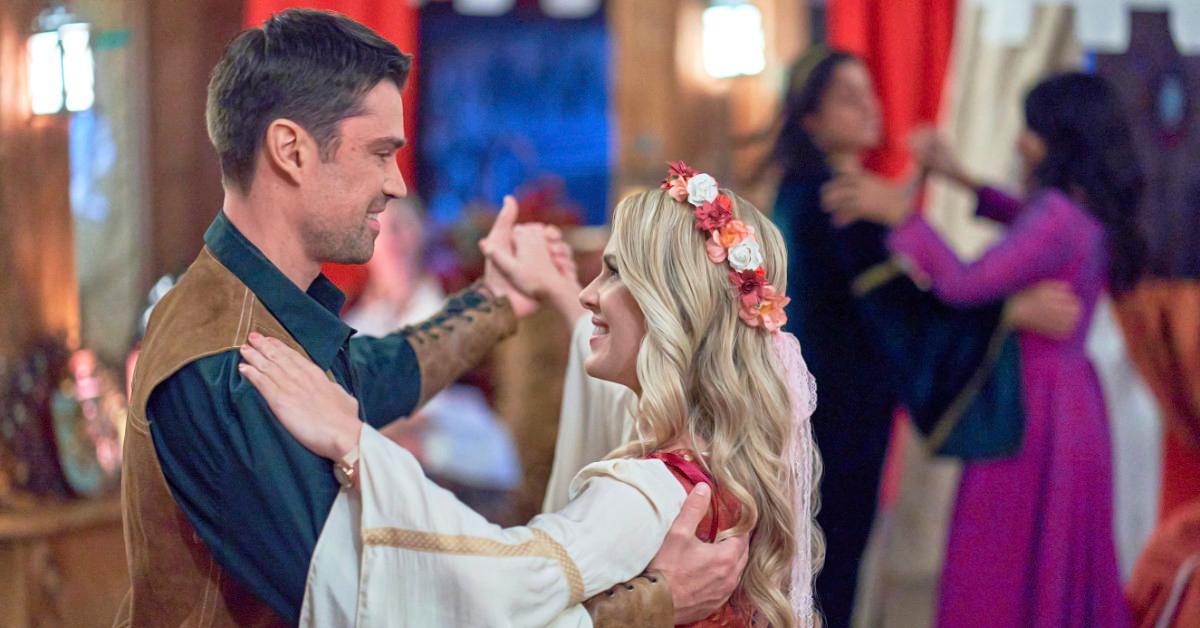 As Hallmark teases in a synopsis for the rom-com, Road Trip Romance follows Margo as she tries to make it to Wichita, Kan., for her sister's wedding, where she's serving as maid of honor. But a "disastrous parade of events" disrupts her travel plans, so Margo begrudgingly agrees to drive the distance with Alden, her rival from high school, who's headed to Wichita for his dad's retirement party.
Article continues below advertisement
"Traveling together, they slowly realize how much they have in common and how that high school rivalry masked a strong mutual attraction," Hallmark says.
Meanwhile, in Wichita, Blair scrambles to find a new maid of honor in Margo's absence. "Blair's friend Della, steps in and increasingly falls in love with the idea of being maid of honor for real," the network adds. "Will Megan and Alden make it to Wichita in time? Will Della be willing to step aside? Take the journey and find out."
Who's in the cast of 'Road Trip Romance'?
Article continues below advertisement
Corey Sevier, meanwhile, got his breakout role as the teenage (non-canine) star of the Canadian remake of the TV show Lassie. More recently, he has starred in a number of other romantic TV movies, including Matchmaker Christmas, Love in Translation, and Meet Me in New York.
Road Trip Romance also stars Julia Borsellino as Blair and Elana Dunkelman (Ready or Not) as Della.
Article continues below advertisement
Where was 'Road Trip Romance' filmed?
Road Trip Romance filmed scenes in the Canadian capital of Ottawa, an Ontario metropolis with a population of more than a million people. The Ottawa Film Office revealed on Twitter that Road Trip Romance filmed in and around the city last fall.
Natalie Hall also praised her Ottawa colleagues — and her mom — on Instagam post last week. "I had the best time shooting this film with my favorite crew in Ottawa. Hilarious cast! And with the wonderful director @thesamanthawan leading the way," she wrote. "Thank you to my sweet mum for traveling with me and making sure my little 5-month-old was well look after while I got to work on set — I couldn't have done it without you."
Article continues below advertisement
Ottawa may not have the filmmaking cachet of other Canadian cities — Vancouver and Toronto, for instance — but it has still served as a filming location for hundreds of films and TV shows, including the blockbuster movies Batman & Robin, Alien: Resurrection, and The Sum of All Fears, according to IMDb.