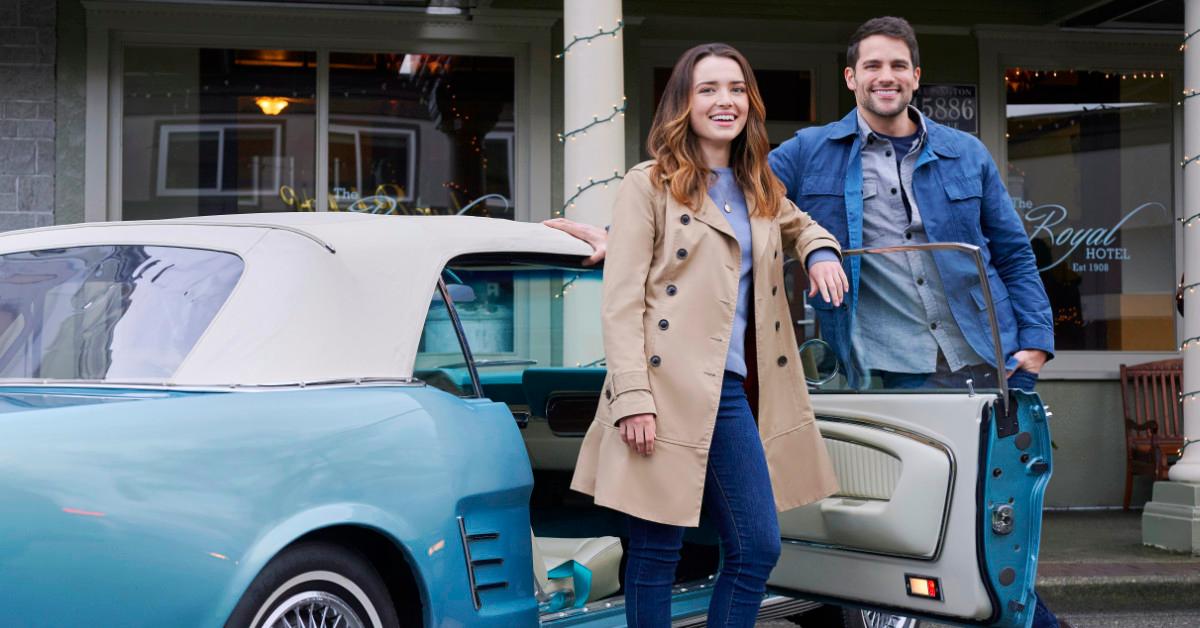 Hallmark's 'A Royal Runaway Romance' Has a Princess and a Bodyguard on the Lam
Hallmark Channel's latest TV movie takes viewers on a romantic roadtrip across the United States. But once you know where A Royal Runaway Romance was filmed, you'll see that those Americana vibes are just the result of movie magic!
Article continues below advertisement
You see, A Royal Runaway Romance wasn't even filmed in the U.S. But the love story it tells is 100 percent Hollywood! Here's all you need to know about the movie, which airs tonight, Saturday, April 9, as part of Hallmark's "Spring Into Love" programming event.
What is 'A Royal Runaway Romance' about?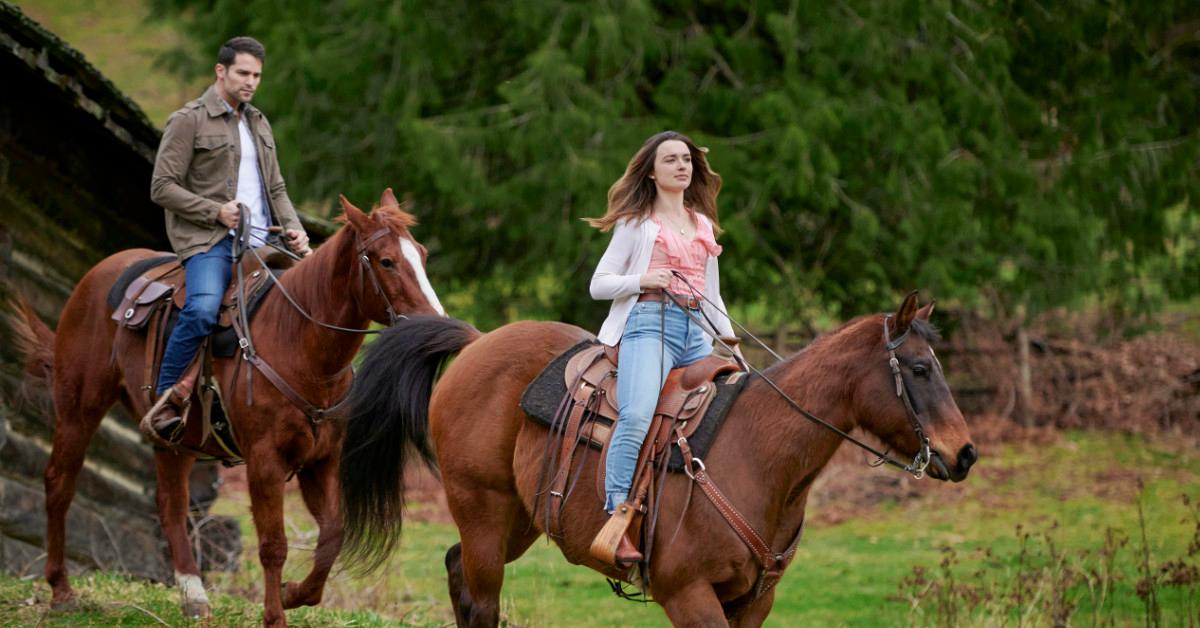 As the channel explains in a synopsis, Hallmark's A Royal Runaway Romance focuses on Princess Amelia of the fictional kingdom of Bundbury. Amelia is set to inherit the crown from her mother, Queen Ava, who's stepping down one year hence. But while she's still queen, Ava doesn't approve of Amelia's budding romance with Wes, an American artist tasked with painting Amelia's royal portrait.
Article continues below advertisement
So Amelia plots to travel to the United States under the guise of her uncle Andreas' birthday party. But Andreas lives in Beverly Hills, while Wes lives in Chicago. Also, Ava insists on accompanying her daughter to the U.S., and the wise queen confiscates Amelia's passport. Worse still, Amelia finds herself under the watchful eye of Andreas' bodyguard, Grady. Undeterred, Amelia conspires to "borrow" Grady's convertible, but Grady finds out about her plan and demands to drive to Chicago with her.
"America-obsessed Amelia gets the cross-country trip she'd always dreamed of — and perhaps her last chance to be free before assuming the responsibilities of being queen," Hallmark adds. "Along the way, Amelia and Grady open up to each other and find that they have more in common and more fun together than either expected. With every state line they cross, each will learn that in road trips and romance, the destination is less important than the journey and the person you share it with."
Article continues below advertisement
Who's in the cast of 'A Royal Runaway Romance'?
Leading the cast of A Royal Runaway Romance is Philippa Northeast, an Australian actress that TV viewers Down Under know as Evelyn MacGuire from the TV soap Home and Away. Here, of course, she's playing Princess Amelia.
Sarah-Jane Redmond, an actress from the TV shows The 100, Siren, and Tribal, plays Amelia's mother, Queen Ava; while Snowpiercer actor Vincent Gale plays the young woman's uncle Andreas.
As for the movie's love interests, Andre Anthony plays the artist Wes, after appearing in another TV movie — Lifetime's Secrets of a Marine's Wife — last year. And Brant Daugherty, perhaps best known for playing Noel Kahn on the Freeform teen drama Pretty Little Liars, portrays bodyguard Grady.
Article continues below advertisement
Where was 'A Royal Runaway Romance' filmed?
A Royal Runaway Romance filmed in Vancouver, British Columbia, with the website for the Union of British Columbia showing that production for the TV movie lasted for a few weeks this February. On Instagram at the time, Brant revealed how projection screens made it seem like he was driving down the streets of Chicago, when really he was just sitting in a motionless convertible parked on a soundstage.
And a couple weeks later, Philippa marked the end of filming on Instagram. "My, my, Canada, that was a wild amount of fun!" she wrote at the time. "Such a joy filming with this crew and cast. Hard-working, talented, kind bunch of A+ beauties."
A Royal Runaway Romance was written by Jake Helgren (Dashing in December, Save the Wedding) and directed by David Weaver (Open by Christmas, Butlers in Love).
Tune in to Hallmark Channel tonight, Saturday, April 9, at 8 p.m. ET to see how it all plays out!