What Happened to BlackBerry Phones Will Surprise You
BlackBerry phones were all the rage, but what happened to BlackBerry wound up becoming a 2023 movie. Here's how they disappeared.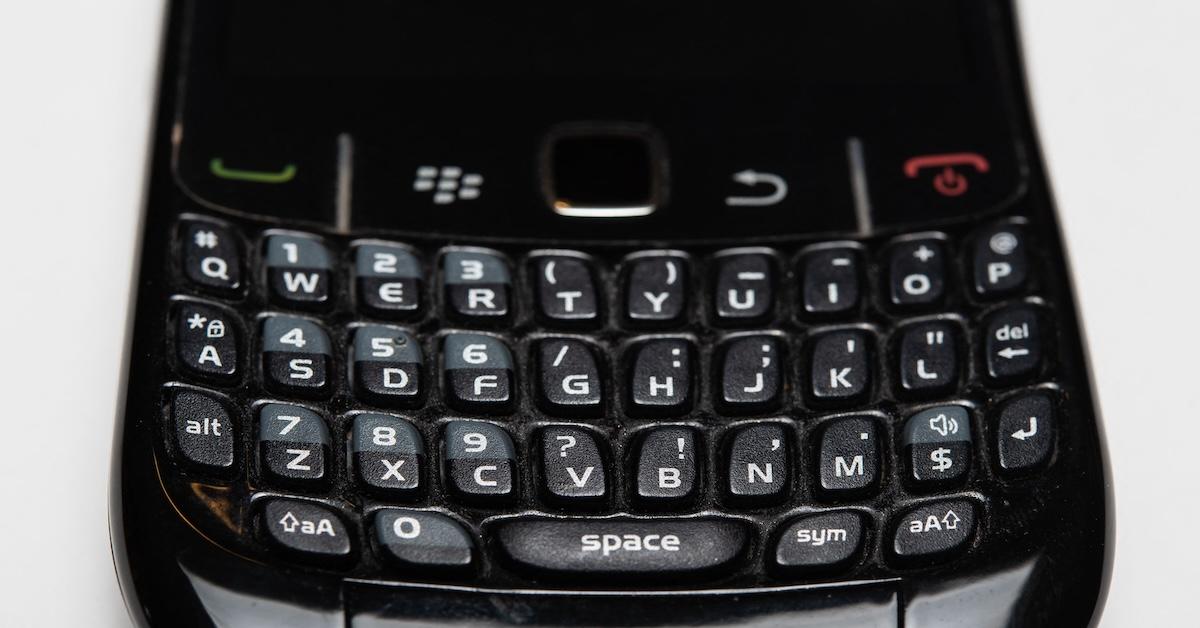 The Gist:
BlackBerry cell phones became popular among consumers and public figures alike.
However, the company experienced an abrupt downfall thanks to competition from brands like Apple's iPhone.
The 2023 film BlackBerry is bringing the brand back into the public eye.
Article continues below advertisement
BlackBerry cell phones were once incredibly popular—being used by plenty of consumers, as well as several famous (and infamous) people before Apple's iPhone cornered the market. But the company went from being a household name to seemingly plummeting off the face of the Earth. What happened to BlackBerry, and can you still get a BlackBerry cell phone today?
The history of BlackBerry dates back almost 30 years and across multiple countries. It involves world leaders and organized crime, and it ended on the big screen. Here's everything you need to understand about the rise and fall of BlackBerry—including a few things you probably never knew.
Article continues below advertisement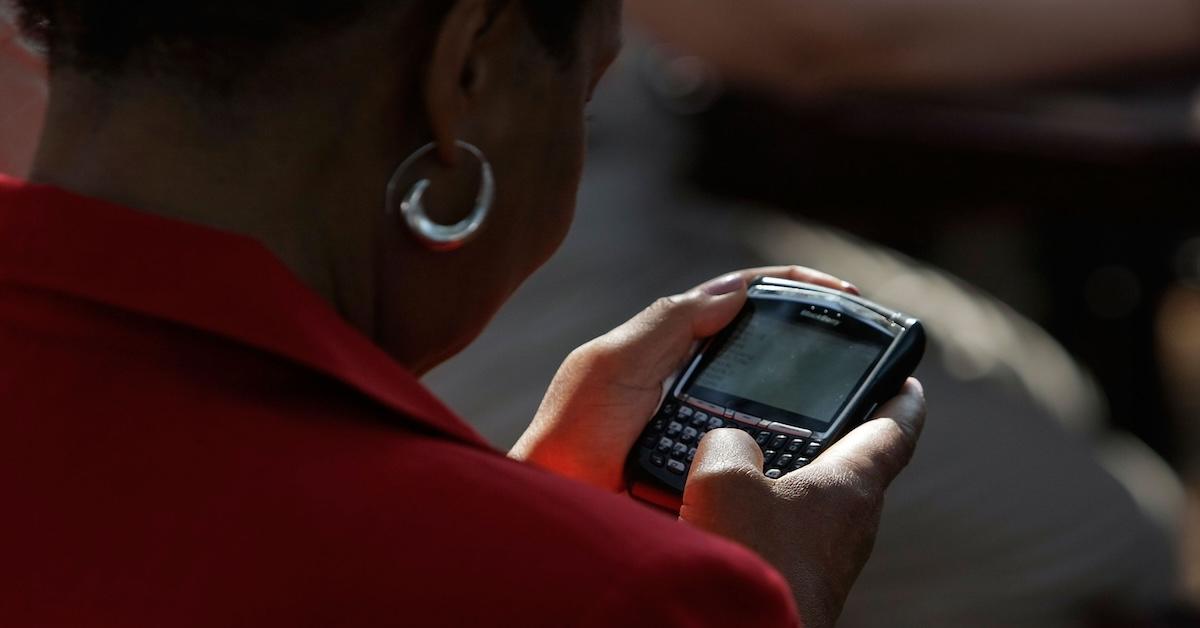 What happened to BlackBerry cell phones?
BlackBerry cell phones and pagers were the brainchild of the Canadian company Research in Motion (RIM), which originally announced the Inter@ctive Pager 900 on Sept. 18, 1996. The BlackBerry 850 email pager came along just over two years later, on Jan. 19, 1999, in Munich, Germany—and then the company was off to the races.
Article continues below advertisement
By 2009, the New York Times was writing a story about how future President Barack Obama used a BlackBerry during his campaign, and Obama kept the phone until 2016. Hillary Clinton was also a well-known BlackBerry user, putting the brand front and center during Clinton's email controversy.
Kim Kardashian enthusiastically endorsed the brand in 2014, and Alicia Keys and Jessie J were among its celebrity spokespeople, with Keys being named BlackBerry's "Global Creative Director" in 2013.
Most infamously, in 2009, CNN Expansion reported that Mexico's Gulf Cartel used BlackBerry phones to communicate with Italy's organized crime group, the 'Ndrangheta.
But all of this attention wasn't enough to sustain BlackBerry in the face of increased competition. While in that same year CNN called the BlackBerry Curve the best-selling smartphone in America, by 2015 the brand had less than one percent of the smartphone market.
Article continues below advertisement
In the summer of 2020, RIM attempted a comeback by partnering with OnwardMobility to develop a new BlackBerry phone described as "an Android-based, next-gen WiFi device." However, in February 2022, CNET reported that the BlackBerry 5G plan was officially dead—and OnwardMobility was shutting down with it.
That meant the last official BlackBerry phone released was the BlackBerry Evolve X in 2018.
Article continues below advertisement
Do BlackBerry phones still exist in 2023?
BlackBerry has not released a new phone since 2018, with the company discontinuing its software services for any non-Android models in 2022.
However, there was renewed interest in popular culture after Jacquie McNish and Sean Silcoff's book Losing the Signal: The Untold Story Behind the Extraordinary Rise and Spectacular Fall of BlackBerry was released in 2015. That book was adapted into the film simply titled BlackBerry in 2023.
BlackBerry stars Jay Baruchel (Tropic Thunder) and Glenn Howerton (It's Always Sunny in Philadelphia) as RIM founders Mike Lazaridis and Douglas Fregin, and follows the company from its 1996 beginnings to its collapse. TV network AMC has repackaged the film as a three-part miniseries to air starting Nov. 13, 2023.
While audiences can no longer get a BlackBerry phone, they can still revisit the BlackBerry experience through the film. For a handful of years, BlackBerry cell phones were insanely popular and seemingly all over the place—but like many technological trends, they ended up being surpassed by the next big thing.