What Happened to Detroit Meteorologist Brandon Roux? He Recently Bid Farewell to Local 4
Renowned meteorologist Brandon Roux's time-honored career at Detroit's WDIV has come to a close. Why did he leave, and where is he headed next?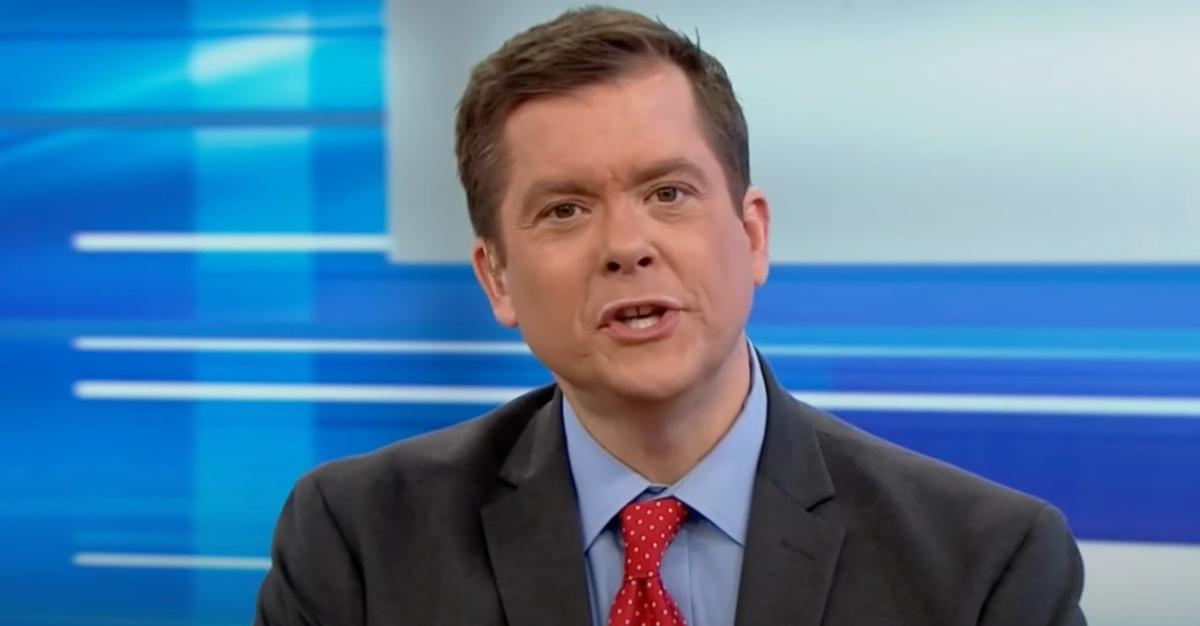 Renowned meteorologist Brandon Roux's time-honored career at Detroit's WDIV has come to a close.
After 13 years with Local 4 News, the award-winning weather personality took to Facebook to announce his departure on Sunday, July 2, 2023.
Article continues below advertisement
"Do you like music? Tune into Local 4 News for… my Swan Song," Brandon wrote on social media. "My last hour on air at WDIV is underway Sunday morning. These are the words we use to say goodbye."
So, why did the broadcast journalist leave WDIV, and where is he off to next? Here's the scoop.
Article continues below advertisement
What happened to Brandon Roux?
On the meteorologist's final day with WDIV, the Detroit television station dedicated a tribute to the acclaimed anchor.
"Brandon Roux has been an integral part of the 4Warn Weather Team, always working to make sure Metro Detroit viewers are informed and prepared for what lies ahead," ClickOnDetroit wrote. "Local 4 wishes Brandon Roux all the best in his next opportunity."
So, why did he leave in the first place?
Where is Brandon Roux going next?
After more than a decade of working with the 4Warn Weather Team at WDIV, it's no wonder people are curious about what lies ahead for Brandon.
Despite announcing his unexpected departure on July 2, Brandon has offered no further insight into his future plans. However, considering his long-standing reporting career, he's likely onto bigger and better things.
Article continues below advertisement
Throughout his time in meteorology, Brandon has secured various prestigious accolades, ranging from the 2009 Associated Press Award for Outstanding Weather Operation and Best Weather Continuing Coverage to the Seal of Approval from the American Meteorological Society and the National Weather Association, per ClickOnDetroit.
Who is Brandon Roux?
Brandon's broadcast journalism career began well before he joined WDIV in 2010. Before taking on his most recent role, the well-known weatherman worked as a Broadcast Meteorologist at WBNS in Columbus, Ohio.
Additionally, he has reported for WFTC in Minneapolis, Minn., KTNV in Las Vegas, Nev., and KIVI in Boise, Idaho. "I've worked in every time zone and every climate from the Las Vegas desert to the frozen tundra of the Twin Cities," Brandon told WDIV.
Article continues below advertisement
When the broadcast journalist isn't on the air, he spends his time working with the Juvenile Diabetes Research Foundation and the American Diabetes Association of Michigan. As a Type 1 Diabetic, Brandon prioritizes discovering a cure for a disease plaguing approximately 1.45 million Americans.
Aside from philanthropy and meteorology, the WDIV alum is also a proud husband and father. The Detroit icon has been married to his wife for over 15 years, and they share two children — one son and one daughter.
And naturally, Brandon acts as any loving father would around his kids. When asked about his favorite music by Local 4, the meteorologist replied: "Liquid Metal when I'm with my son. And Taylor Swift with my daughter."