YouTuber CJ So Cool Asks for Prayers Amid Hospital Stay
Following a post on his Instagram Story, many fans of YouTuber CJ So Cool want to know more about the rapper. Why is he in the hospital?
News recently broke that CJ So Cool, a YouTuber whose real name is Cordero James Brady, was in the hospital. Many fans to wonder what happened to the popular influencer.
Article continues below advertisement
Keep reading for all of the available details on what happened to CJ So Cool and how his recovery is going so far. The YouTuber provided a health update.
What happened to CJ So Cool?
CJ first announced the news that he had been shot in his Instagram Story, writing that he was "in the hospital" after being shot. "Please keep me and my kids in your prayers," CJ continued, before letting fans know that "so far I'm doing ok." We don't have a ton of additional details on exactly what happened to CJ, and it also isn't clear whether his kids were present during the shooting.
Article continues below advertisement
CJ's girlfriend Alexis Lohmier also posted an update on her Instagram, sharing an image of CJ using his phone in a hospital bed.
"My baby is okay thank god," she wrote under the image. "Home invasions are no joke. Thank you to everyone that's helping and working on the case."
The Henderson Police Department near Las Vegas is handling the case.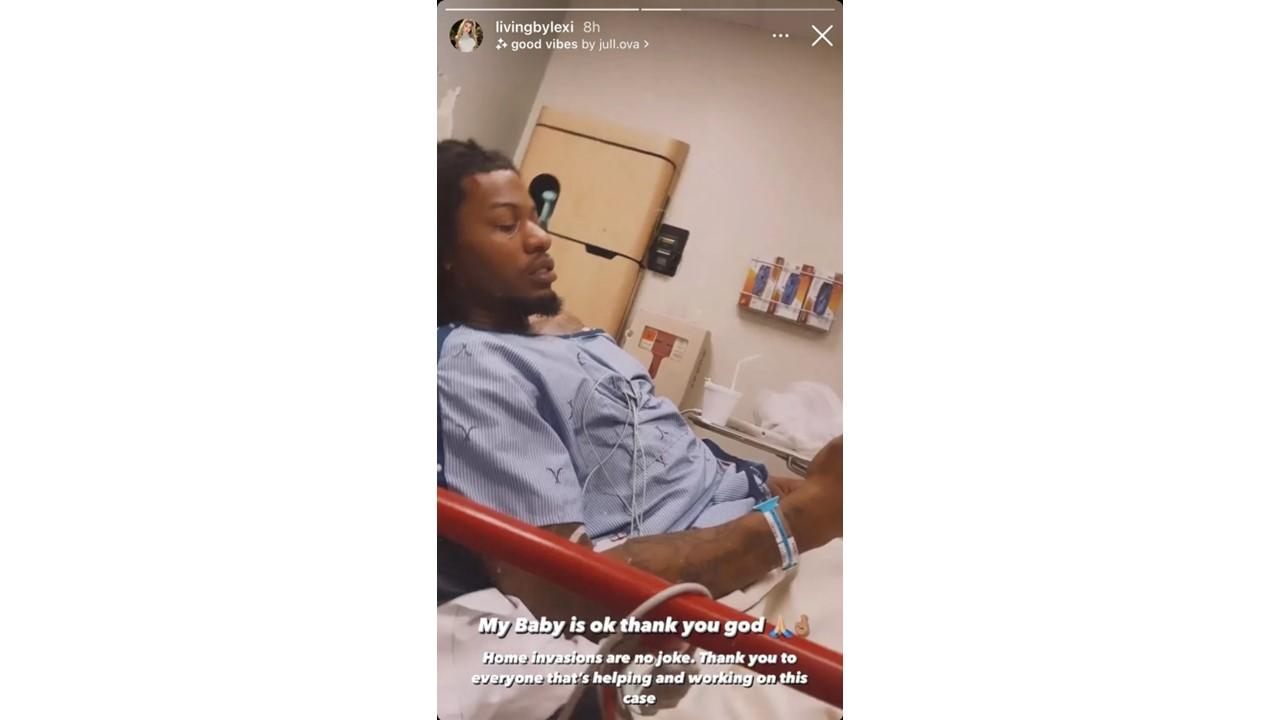 Article continues below advertisement
In speaking to local news outlet NBC News 3, the police explained that two Black males had forced their way into CJ's home in the early morning hours of Jan. 12, leading to an exchange of gunfire. Investigators also believe this to be a targeted incident, meaning that they believe those who invaded CJ's home knew whose home they were breaking into.
CJ first began posting on YouTube in 2014.
Since he first began posting videos in December 2014, initially posting with his then romantic partner Charlene Young, who's better known online as Royalty Johnson. CJ has twins Cordayah and Cordero Jr. Brady with Charlene, and the channel featured frequent appearances from both kids. Charlene also has three children from a prior relationship — Leonidas, Karnation and J'aaliyah.
Article continues below advertisement
CJ also has a daughter named Camari who he shares with ex-girlfriend Ni'Kee Lewis. In the aftermath of the shooting, Ni'Kee posted a note of gratitude for CJ's survival.
"I'm soo happy it wasn't his time. God had other plans... Get well baby daddy," she wrote in her Instagram Story.
Article continues below advertisement
CJ currently has almost 9 million subscribers, and he first introduced his subscribers to his current home in a video in October 2022. In the video, CJ said that he bought the home after living in his previous home for just nine months because he felt he needed a "fresh start."
CJ was banned from YouTube for a time in 2018 after he posted a video in which he fed his kids laxatives as a prank. At the time, YouTube explained the ban saying that "content that endangers minors is unacceptable to us and we have strict policies prohibiting child endangerment and harmful and dangerous content." CJ eventually returned to his channel, and has continued posting in the years since.