Balto, Elizabeth Holmes' "Wolf," Played a Considerable Role in the Theranos Scandal
What happened to Elizabeth Holmes' dog? Balto the Siberian husky started making headlines circa 2019. What role did the dog play in the Theranos scandal?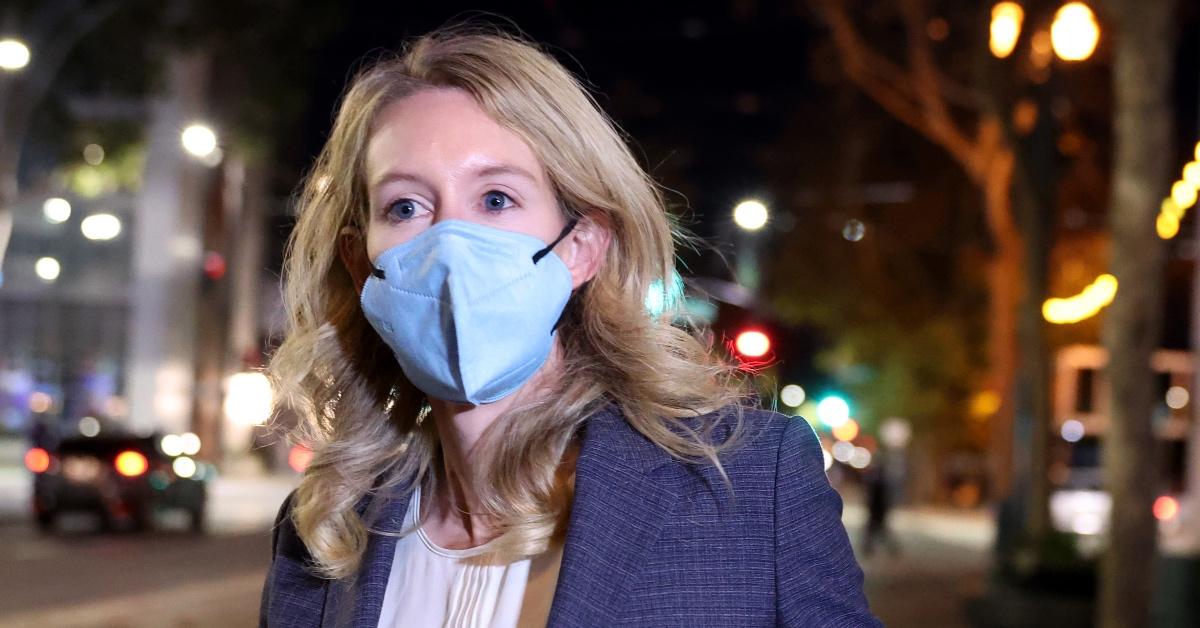 On Jan. 3, 2022, Theranos founder and CEO Elizabeth Holmes was found guilty on four charges, including three counts of fraud and one count of conspiracy to commit wire fraud. Her sentencing is scheduled to take place on Sept. 26, 2022. Holmes bought a new dog in 2017, towards the very last stages of her career. What happened to the dog? Where is Balto now?
Article continues below advertisement
Elizabeth Holmes invested in a new dog at the dawn of the Theranos scandal.
Holmes named the Siberian husky after Balto, the sled dog who played a crucial role in the 1925 serum run to Nome, Alaska. As the leader of a pack of sled dogs, the historical Balto helped transport diphtheria antitoxin, the medication required to curb the diphtheria epidemic ravaging the Alaskan population at the time.
Article continues below advertisement
For Holmes, Balto was more than just a puppy. Like Tinkerbell, Paris Hilton's famous Chihuahua who died in 2015, Balto allowed Holmes to reposition herself on the scene and accentuate her image as an iconoclastic company leader. What's more, Holmes believed that Balto would come to symbolize her resilience — and equally, Theranos's attempts to defy the odds and refute the doubtful skeptics.
According to an urban legend referenced by Jezebel and Vanity Fair, Holmes started telling business partners, office visitors, and random passersby that Balto was, in fact, a wolf. The rhetorical strategy doubled as an excellent illustration of the approach Holmes seemingly championed during her more than one decade-long career.
Article continues below advertisement
Balto wasn't potty-trained, which ended up causing a considerable amount of chaos inside the Theranos HQ. According to Vanity Fair, an assistant would have to be on standby to clean up his excrement, while lab scientists were eager to remind Holmes that his hair could contaminate lab samples.
Article continues below advertisement
Perhaps these traits led Jezebel's Frida Garza to argue that "Balto really is a true American hero" — at least, within the context of Holmes fraudulent and oftentimes eyebrow-raising activities. Ironically enough, Balto's antics made a splash several times over the years, with Business Insider and Daily Mail dedicating headlines to the supposed ruckus he caused at the Theranos offices.
But Holmes wasn't about to give up on Balto. Instead, she took him to rescue dog training classes — until he flunked out. Even though the DNA of Siberian huskies can be traced back to a specific type of Siberian wolf, or so postulates a 2015 article by Live Science, Balto failed to meet Holmes' abnormally high expectations and save either Theranos or people in genuine need of saving.
Article continues below advertisement
It's uncertain what has happened to Elizabeth Holmes' dog in the time since then.
Holmes' court trial began in 2021. Most of the photographs capturing her arrival at and departure from court show her in the company of others, such as her father, her mother, and her husband, Billy Evans. Balto doesn't seem to appear in these photos.
Balto's current whereabouts are unknown, and Holmes doesn't seem to have an Instagram account at present, so we can't exactly go cyber-stalking. In all likelihood, should she get sentenced to a $250,000 fine and a maximum prison sentence of 20 years, she likely won't get the chance to hang out with Balto for a long time. She won't be able to spend time with William Holmes Evans, her first son with Billy Evans, either.