What Happened to Hank Williams Jr.?
On Aug. 8, 2023, Hank Williams Jr. posted that he was in an accident on Instagram. What happened? We break it all down for you below.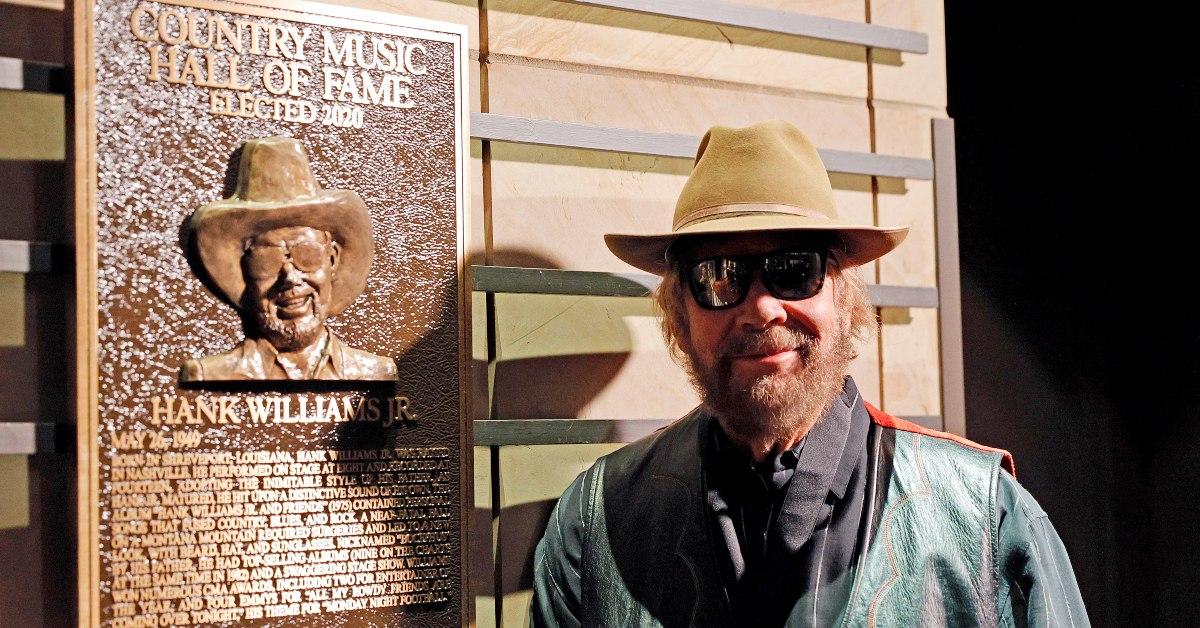 As a legendary country music star, Hank Williams Jr. is known for rocking his beard and sunglasses, but the reason he wears them is almost too insane to believe: he survived a fall off of a mountain.
Thankfully, despite his recent Instagram post, this happened a long time ago. Don't sweat!
Article continues below advertisement
Yep, you read that right, on Aug. 8, 1975, Hank Williams Jr. survived a 530 feet fall off of a mountain.
What exactly happened? Read on for the full, crazy story.
What happened to Hank Williams Jr.?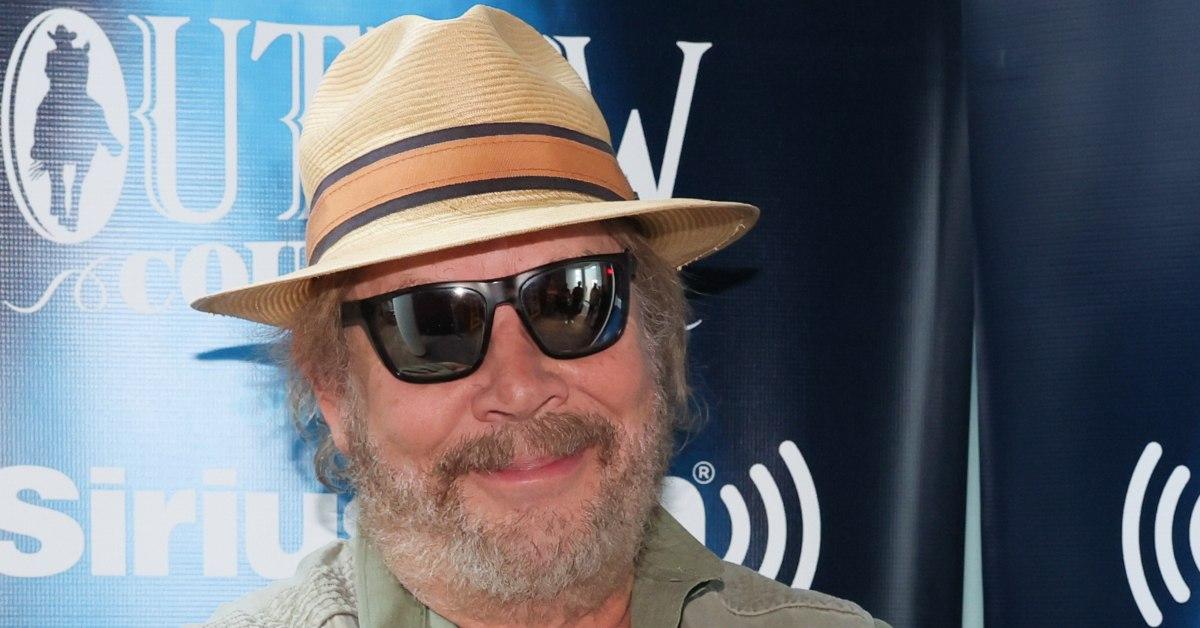 As mentioned earlier, legendary country music star Hank Williams Jr. survived a fall off of a mountain 48 years ago. We were reminded of this accident when Hank took to Instagram to commemorate the day.
The caption for the post reads, "48 years ago today 530 feet and 17 operations later this picture says it all. I am a very blessed and thankful man. HWJR."
Article continues below advertisement
Immediately, fans needed to know more. Dick Willy, a friend of Hank's who was with him at the time of the fall recalled the event to 20/20 back in 1987. The pair were hiking around Ajax Lake in Montana when they "were crossing this snow field. About 9,000 ft of elevation and he slipped and fell around 500–700 feet.
Hank also told 20/20 that "there was a sharp boulder up and it did the job, right between the old eyes." Hank recalled the aftermath in his autobiography Living Proof: The Hank Williams Story. He wrote, "I put my hands up to feel my nose. Where my nose should be there's nothing there. My teeth and parts of my jaw fall out in my hand. I raise my hand to my forehead, and where my forehead should be, there's something soft and squishy. That's my brain, I think."
Article continues below advertisement
Dick says that the fall tore his eye and nose off and "blew a hole in his forehead." Hank's jaw, teeth, and gums were also ruined. Hank's caption tells us that he underwent 17 operations over the years and covered the scars with his signature glasses and beard.
Hank writes that when he woke up, "When I fell, there were only two people I saw when I woke up in the hospital bed, and that was Johnny [Cash] and June [Carter Cash]. June put a cross on me and told me it was all going to be OK. I never knew if I would sing again or not, talk again or not, let alone think about what I was going to look like. It was a scary time."
Article continues below advertisement
Hank told 20/20 that the doctors told him that he was "born again" because of how severe his injuries were, so he better go be what he was born to do.
And that he did, going on to be one of the greatest country music stars of all time. Truly what a miracle.
What happened to Hank Williams Jr.'s wife?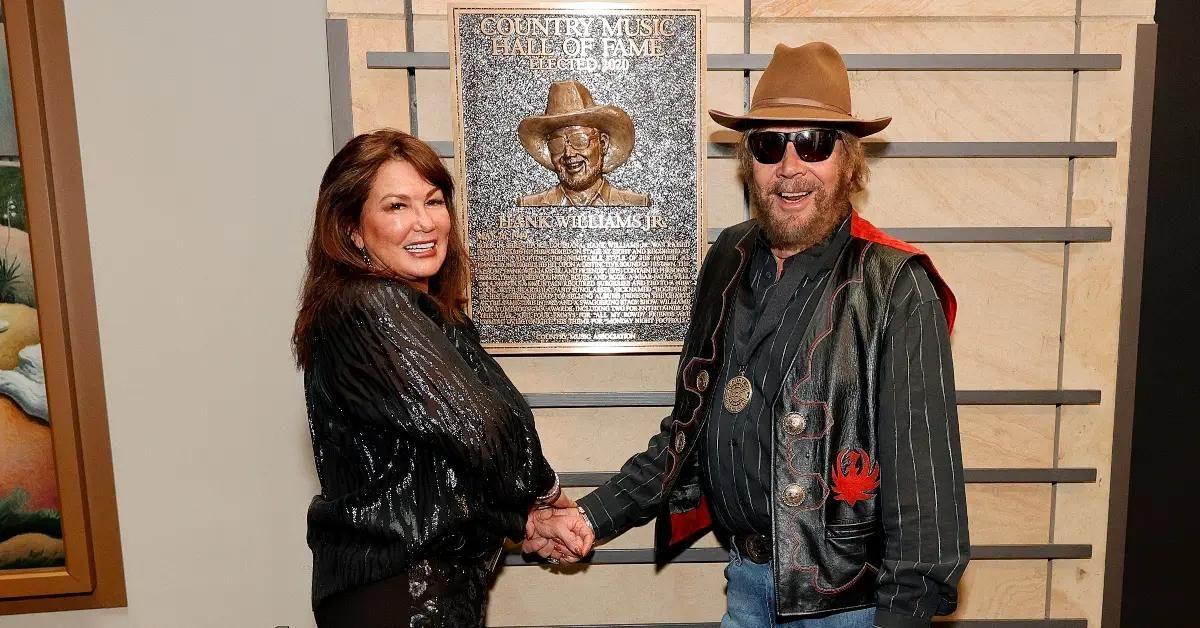 Hank Williams Jr. was married to Mary Jane Thomas for 32 years. In 2022, though, she passed away. Her cause of death was a collapsed lung. Originally, she went through a breast implant removal and a breast lift, according to USA Today.
After she was sent home to recover, she became unresponsive because of the collapsed lung.
In life, Mary Jane was a model and mother. She and Hank had a daughter, Katherine, who died in 2020 in a car accident.
Mary Jane was Hank's third wife and he hasn't remarried after her death.