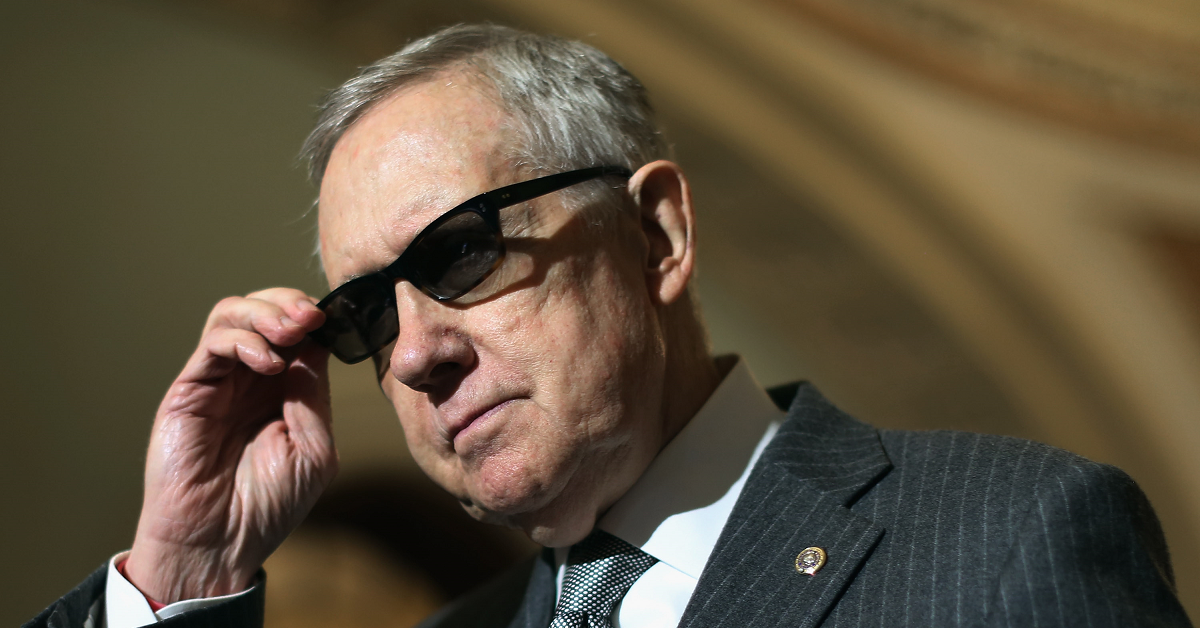 Harry Reid Lost Sight in His Right Eye Thanks to a Faulty Exercise Band
The news of Harry Reid's death has led to an outpouring of tributes for the former Senate majority leader, who was instrumental in the passing of several monumental pieces of legislation. Even as people marvel at his legacy, though, some are also wondering what happened to his eye in the years prior to his death that caused him to lose sight in it.
Article continues below advertisement
What happened to Harry Reid's eye?
In January of 2015, Reid had an accident involving an exercise band that would have enormous repercussions on his health. Reid was apparently working out with an exercise band on New Year's Day when the band snapped and hit him in the face. The snapping of the band caused him to fall and led him to break multiple bones, including some ribs and several around his right eye.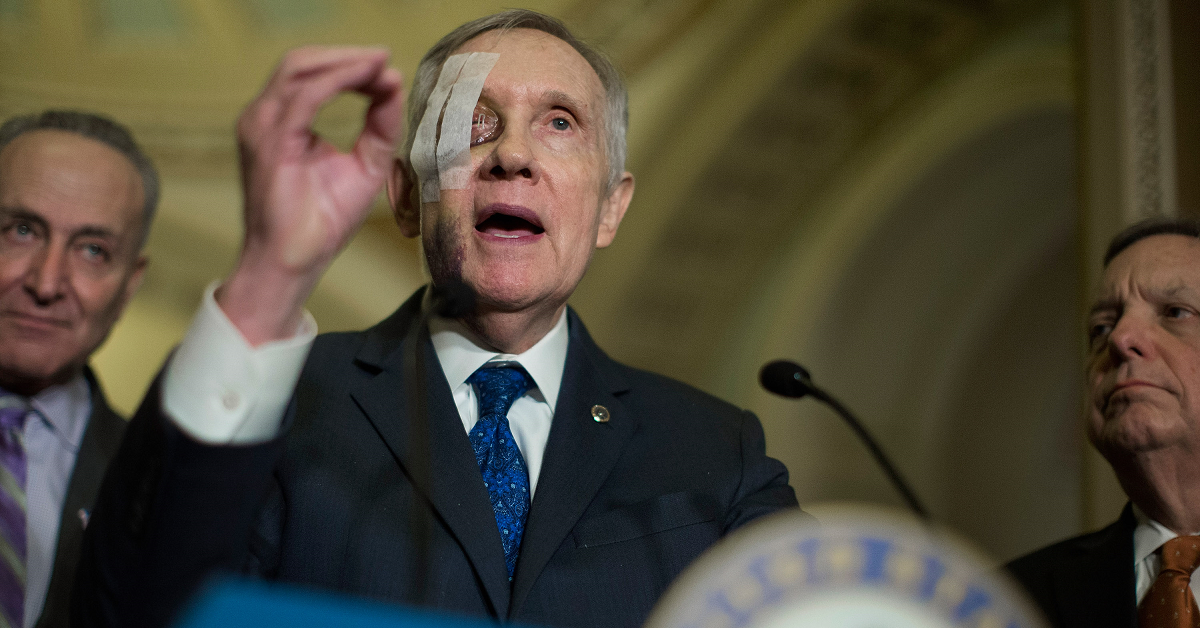 Article continues below advertisement
In the weeks after the incident, Reid was seen with his right eye bandaged, and while he initially said that he would recover sight in his right eye, he would be without it for the rest of his life. Reid and his wife eventually filed suit against the company that manufactured the exercise band for selling him a faulty product, although that lawsuit would eventually be dismissed. Reid's injury may have also contributed to his decision to retire, which he did the following year.
What was Harry Reid's cause of death?
Reid's death was announced by his wife Landra, who said that he had died after receiving four years of treatment for pancreatic cancer. Reid had previously stated in 2020 that he was in complete remission after receiving experimental treatments for the cancer.
"We are so proud of the legacy he leaves behind both on the national stage and his beloved Nevada," Landra said in a statement.
Former President Obama also shared a tribute to Reid, sharing a letter he wrote to him when he heard his health was declining.
"Here's what I want you to know," Obama wrote. "You were a great leader in the Senate, and early on you were more generous to me than I had any right to expect. I wouldn't have been president had it not been for your encouragement and support, and I wouldn't have gotten most of what I got done without your skill and determination."