What Happened to Kenya Moore's Aunt Lori? 'RHOA' Fans Haven't Seen Her in Forever
Kenya Moore introduced fans to her aunt and mother figure, Aunt Lori, on 'RHOA.' But after a public blowup, Lori seemingly vanished. What happened?
Actor and former Miss USA Kenya Moore gained fame as a villain on The Real Housewives of Atlanta. On the show, the Bravolebrity has been open about her difficult childhood and her desire to be an excellent mother to her daughter with Marc Daly — Brooklyn.
Article continues below advertisement
Her relationship with her mother, Patricia Moore, has been strained, and she found mother figures in her extended family, including her mom's sister, Aunt Lori. However, Lori hasn't been seen on the show since Season 8.
Let's explore what happened to her and how she and Kenya are doing now!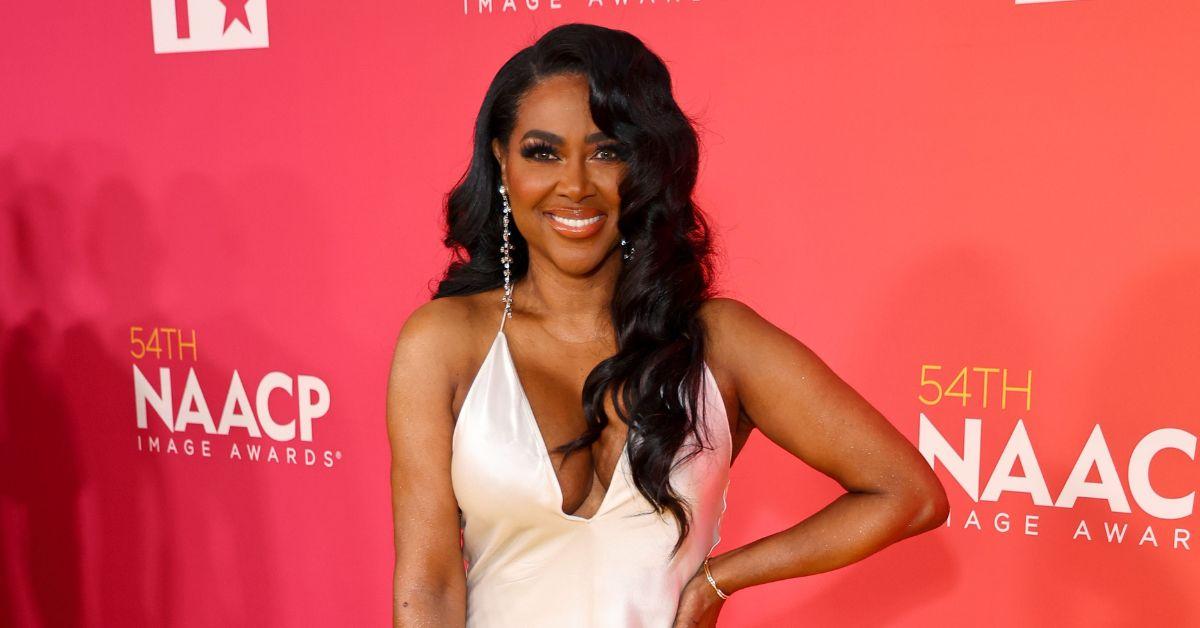 Article continues below advertisement
What happened to Kenya's aunt Lori? The family members had a huge blowup on 'RHOA.'
Viewers first met Kenya's Aunt Lori in Season 5 of RHOA. Many will recall that Lori was often her niece's sounding board, especially during her tumultuous romance with her ex, Walter Jackson, and the death of her beloved dog, Velvet. However, Kenya's Season 8 trip negatively impacted her and Lori's relationship.
When Kenya decided to use the trip to her hometown, Detroit, Michigan, to make peace with her mother, Patricia, Lori didn't think it was a good idea and expressed as much to her niece. Kenya went forward with the peace offering and brought RHOA's cameras along. In one heartbreaking scene, viewers watched as she knocked on Patricia's door, and her mother refused to let Kenya enter her home.
Article continues below advertisement
Afterward, Kenya addressed the rejection to Aunt Lori. Lori seemed in agreement with Patricia's decision and told Kenya she had "no right" to visit her mother's house uninvited, which Kenya vehemently disagreed with.
Article continues below advertisement
"I have always considered my aunt to be the most compassionate member of my mother's family," she said in a 2016 Q&A with Bravo. "However, when it comes to my treatment of them, rarely has she or anyone else said or done anything sensible, rational, or logical. It's disturbing, because they all seem crazy to me."
"I never would have dreamed she would take that stance and blame me for knocking on my mother's door," Kenya added. "I had every right to knock on her door, or even knock it down, to get answers."
Article continues below advertisement
Kenya and Aunt Lori have since mended their problems away from 'RHOA' cameras.
Following the Season 8 drama between Kenya and her aunt, Lori stopped appearing on future RHOA episodes. While Kenya briefly addressed their disagreement at the RHOA Season 8 reunion, she never shared why Aunt Lori quit taping the show.
Article continues below advertisement
Although Aunt Lori vanished from RHOA, fans will be happy to know she hasn't left Kenya's life!
The Dancing With the Stars alum shared with Bravo's The Daily Dish that Aunt Lori attended her and Marc's private wedding ceremony in St. Lucia in June 2017. She said her aunt gave her the "something borrowed" piece of her pre-wedding ritual.
Article continues below advertisement
Kenya has also posted photos of her and Aunt Lori at several family events, including Brooklyn's baby shower in October 2018. And Internet sleuths like @realhousewivesofatlantatea on Instagram spotted Aunt Lori playing with Brooklyn at Moore Manor.
In June 2022, the outlet published a video of Kenya's aunt throwing her daughter into her pool as the child appeared to be getting her entire life.
We're so happy Kenya and Aunt Lori worked it out! Hopefully, this means we will hear her wise advice again on RHOA.