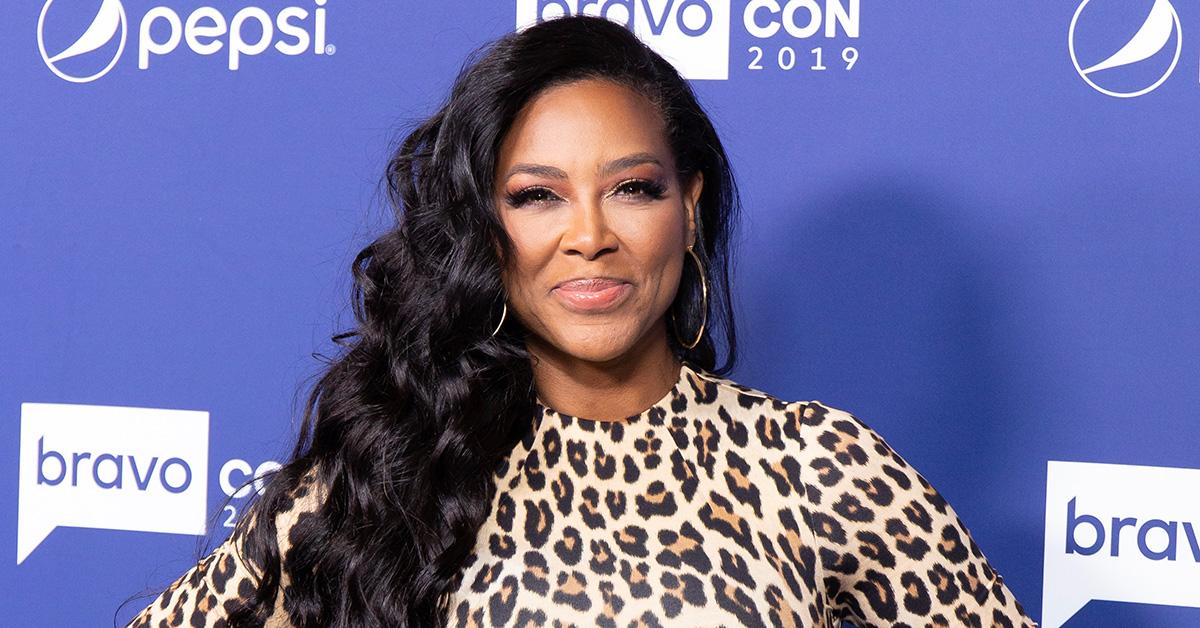 Gary King Claims He Hooked Up With Kenya Moore's Assistant at BravoCon
Gary King claims that he hooked up with Kenya Moore's assistant during a recent BravoCon. So, who is Kenya Moore's assistant? Let's get into it.
We can always count on there being plenty of drama within the world of every Bravo reality show. Now, there also appears to be a little bit of drama between a few different shows. In a recent interview on Watch What Happens Live, Gary King of Below Deck Sailing Yacht revealed that he hooked up with Kenya Moore's assistant at BravoCon.
Article continues below advertisement
Gary also said that he didn't know who Kenya was until the hookup, although he found out afterward. So, who is Kenya Moore's assistant? Here's what we know.
Who is Kenya Moore's assistant?
Unfortunately, there isn't a lot of available information about who Kenya's current assistant is. Someone named John Deric-Mitchell II claims to currently hold the title on LinkedIn, but Gary distinctly says "she" several times during his interview of WWHL. Clearly, Gary didn't hook up with John, whoever he may be. For now, the identity of Kenya's assistant will remain a mystery.
Article continues below advertisement
We do know that, in 2020, Kenya was looking for an assistant and encouraging the public to apply for the role. Since then, it appears that she found someone she likes and hasn't sought to make another change, at least not publicly. Whoever Kenya's assistant is, hopefully they were OK with Gary kissing and then telling while talking with Andy Cohen.
Article continues below advertisement
Gary King is one of the stars of 'Below Deck Sailing Yacht.'
As the Below Deck universe continues to expand, Gary is one of several stars from Sailing Yacht, one of the flagship show's spinoffs. He first joined Sailing Yacht during the show's second season.
Gary was born to a single mother in South Africa, and works as the first officer on Captain Glenn Shephard's ship, Parsifal III.
Gary apparently has 13 years of experience working on boats, and has even captained some smaller ships in the past.
"On one hand, he rules his department with an iron fist but on the other hand, he is never the type to leave a party first," his official Bravo bio states. "He brims with mischievous charm but his flirtation gets him in hot water on and off deck."
Article continues below advertisement
Gary is currently involved in a love triangle on the show.
The news about Gary's BravoCon hookup seems to be ancient news. Fans are more focused on the love triangle occurring between him, Colin MacRae, and Daisy Kelliher on the show.
Daisy and Gary had previously made out during Season 3, but according to an interview Daisy gave with E! News, he should know that not every relationship Daisy's in is about him.
"I was annoyed," she said during the interview. "I was a bit frustrated that Gary was making things, once again, about him. It was like, 'You know I can have my own life and it not be about you?' So for me it was a little frustrating."
It's clear that Gary's love life is complicated, and that's before you consider his hookups with the assistants of other Bravo stars.