Here's Why Maddie Ziegler Called out Sister Kenzie's Haters Online
Social media influencer and 'Dance Moms' star Kenzie Ziegler announced she was going to take a break from Instagram — found out why and what happened.
We can only imagine what life is like being a celebrity. Yes, it comes with many perks — being wealthier than the general public and fame. But, it definitely has its downsides. And if we were to guess one of those, it would be having all eyes on you... at all times. Yeah, that doesn't sound too great if you really think about it.
Article continues below advertisement
Because being in the public eye can get mentally exhausting, celebs are known to go on social media breaks here and there. Obviously, this is very normal for the average person to do, but when a star does it, people are quick to think someone may not be doing well.
Social media star and Dance Moms alum Kenzie Ziegler is one of the most recent celebrities to announce she was removing her presence from the internet for some time. And people are wondering what happened to her that made her want to do this.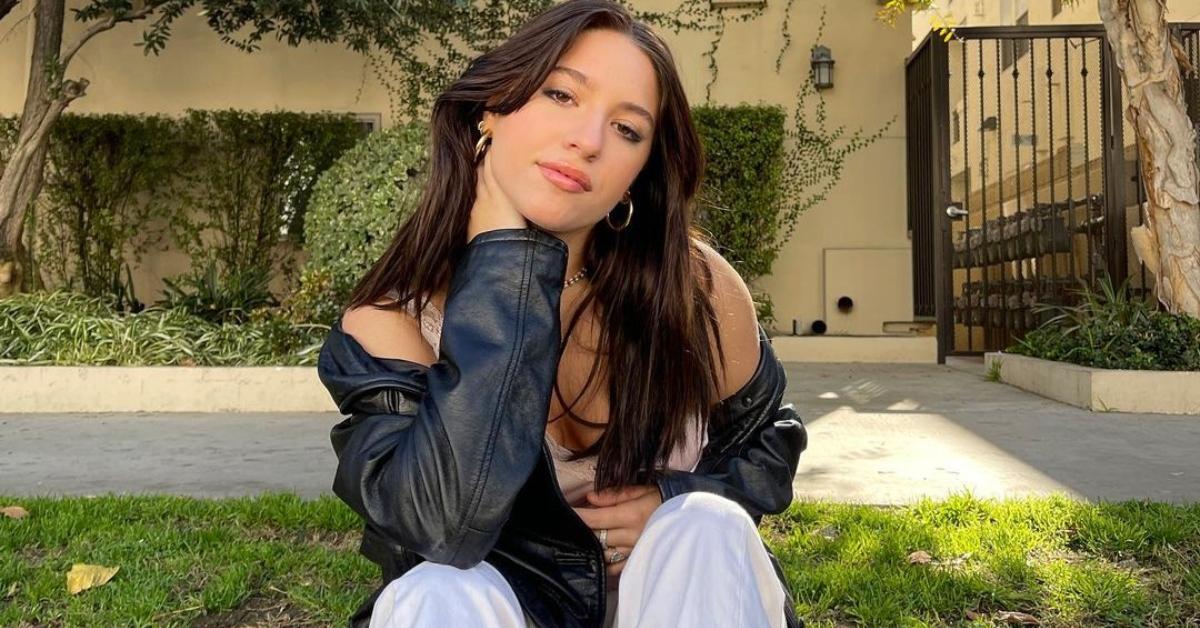 Article continues below advertisement
What happened to Kenzie Ziegler?
During the last week of February, Kenzie posted an Instagram Story on her account of a picture that looks like the wall of a bedroom saying: "taking some time off of insta. hope you all understand."
It's unclear as to why she decided to take a break from the app, but her fans were definitely concerned for her and were worried that something bad had occurred. The singer and dancer also refrained from posting on TikTok.
Article continues below advertisement
Turns out, a specific event or situation wasn't necessarily the reason behind her wanting to step aside from the spotlight for a bit — it was the negative comments that she gets on a daily basis surrounding her and her sister, Maddie Ziegler. Her older sibling, Maddie, was also on the show Dance Moms and was popularly known as the favorite of Abby Lee Miller, the dance teacher in the series.
Growing up, Kenzie was constantly living in her sister's shadow and was always compared to her. To this day, even after the show ended in 2019, she still has people judging her based on her sister's talents.
In April 2020, she posted a TikTok where she asked people to stop comparing her to her sister. She even called out the fact that she knows Maddie is the better dance out of the two.
Article continues below advertisement
Maddie called out those who've been saying hurtful things to and about Kenzie.
Less than a week after Kenzie said she'd be staying off Instagram for an unclear amount of time, Maddie took to her Instagram Story to express her feelings on the hateful comments people have been saying to her younger sister.
Part of the post reads: "...it absolutely breaks my heart to see the hate she receives on a daily basis. yes we all make mistakes but guys come on she's a teenager!!!" she adds, "also please stop with the comparing me and her comments. she's her own person!"
Article continues below advertisement
Kenzie's social media break didn't last long, but hopefully the online hate is over.
Kenzie removed herself from some social media accounts after she was revealed to be the Tulip in the first season of The Masked Dancer. And that could have something to do with her wanting to take time off from the social media apps.
But it didn't take too long for her to make a return! Kenzie posted a selfie on her Instagram and a few TikToks just a few days after she started her break. Kenzie has also been frequently posting Instagram Stories as well. We hope she's doing better now!