Meghan Baker's 'Farmer Wants a Wife' Return Leaves the Other Ladies Shook
'Farmer Wants a Wife's Meghan left early and fans wondered what happened to her. However, her return means she could win Hunter's heart after all.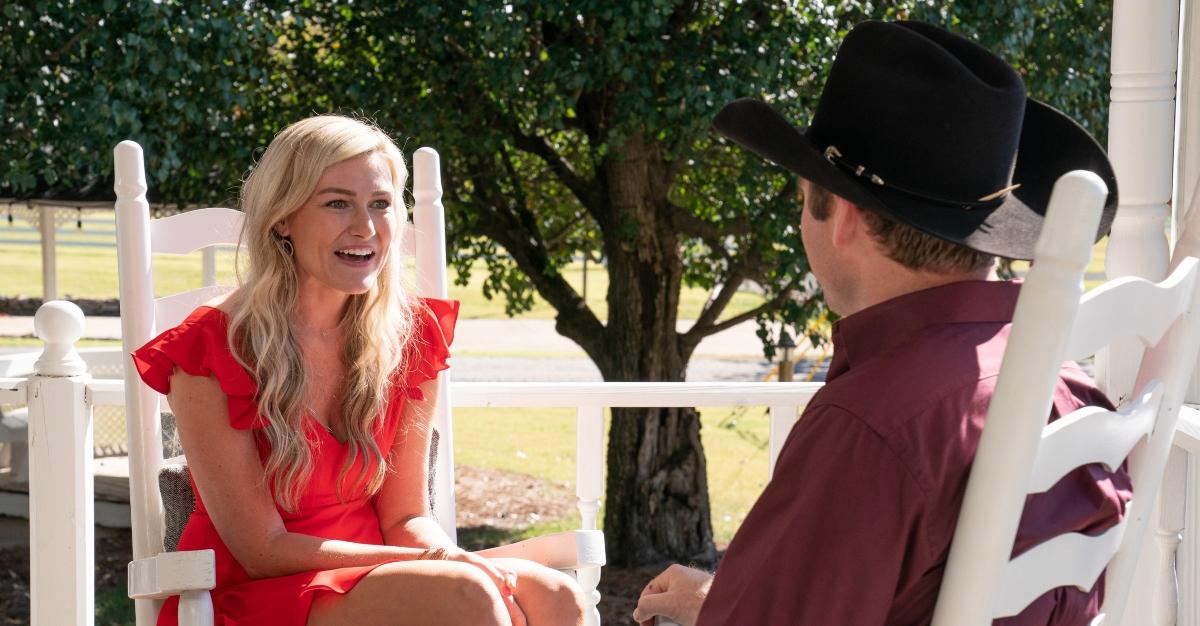 It's no secret that farm life gets tough. However, it's not always for the reasons one might think. For Farmer Wants a Wife contestant Meghan Baker, the nitty gritty aspects of Georgia's rural landscape isn't what motivated her to leave Hunter Grayson behind in an episode mid-way through the first season of the Fox reality show.
Article continues below advertisement
While the Texan native, whose connection with Hunter is obvious, was hesitant about being involved in a reality dating competition, Meghan's reason for leaving the show before Hunter even considered eliminating her didn't have to do with the actual competition. So, what happened exactly? She returns in a later episode and we have all the details.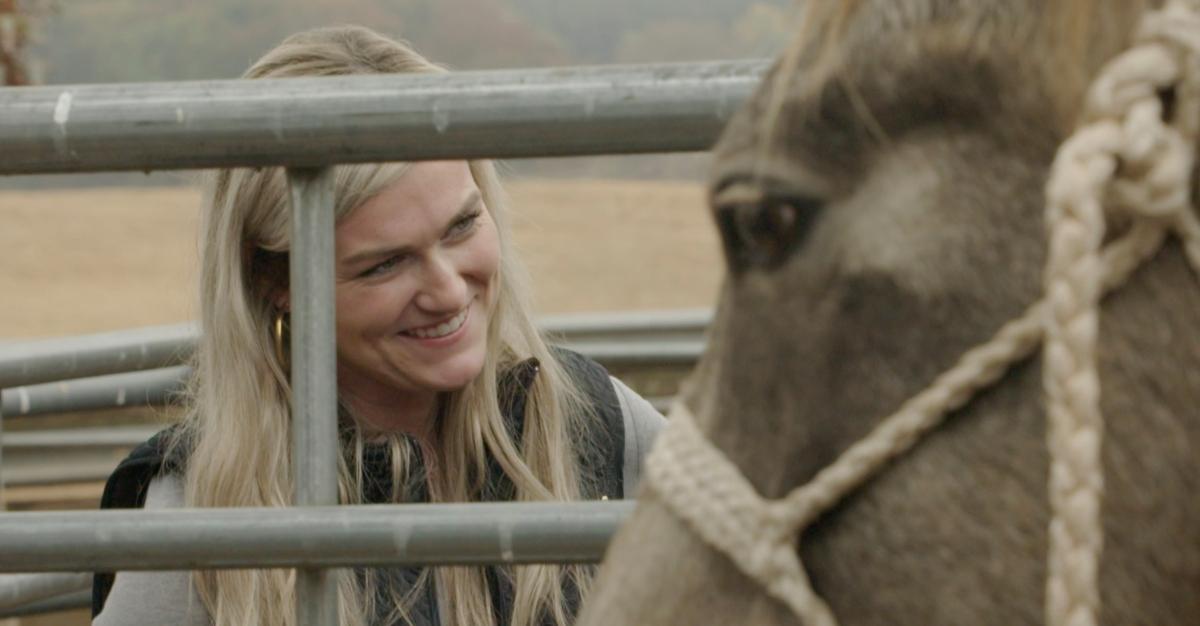 Article continues below advertisement
What happened to Meghan on 'Farmer Wants a Wife'?
Tragedy struck in the April 12, 2023 episode of Fox's rural reality series. After a romantic one-on-one date with Hunter, Meghan received a phone call with heartbreaking news.
"I got a phone call this morning that my grandfather has passed away," the 23-year-old tearfully told the cattle rancher. "I can't stay here."
While the information understandably took the Farmer Wants a Wife star aback, he wasted no time comforting Meghan and offering his condolences.
"I'm so sorry," Hunter responded. "Let's get you packed, and I'll take you to the airport. We'll go right now."
Article continues below advertisement
The Georgia farmer then embraced Meghan while she cried, comforting her in her time of need. As one of Hunter's clear front-runners, Meghan's devastating news threw a wrench in their love story. However, Hunter offered unconditional support for her desire to go home.
Article continues below advertisement
When speaking to the cameras, Meghan admitted that her late grandfather would have truly enjoyed Hunter's company.
"I always take people home to meet my grandfather first. That's who they meet. And so I'm really sad he didn't get to meet Hunter," the reality star said. "Because I feel like [Hunter and I] made a genuine connection."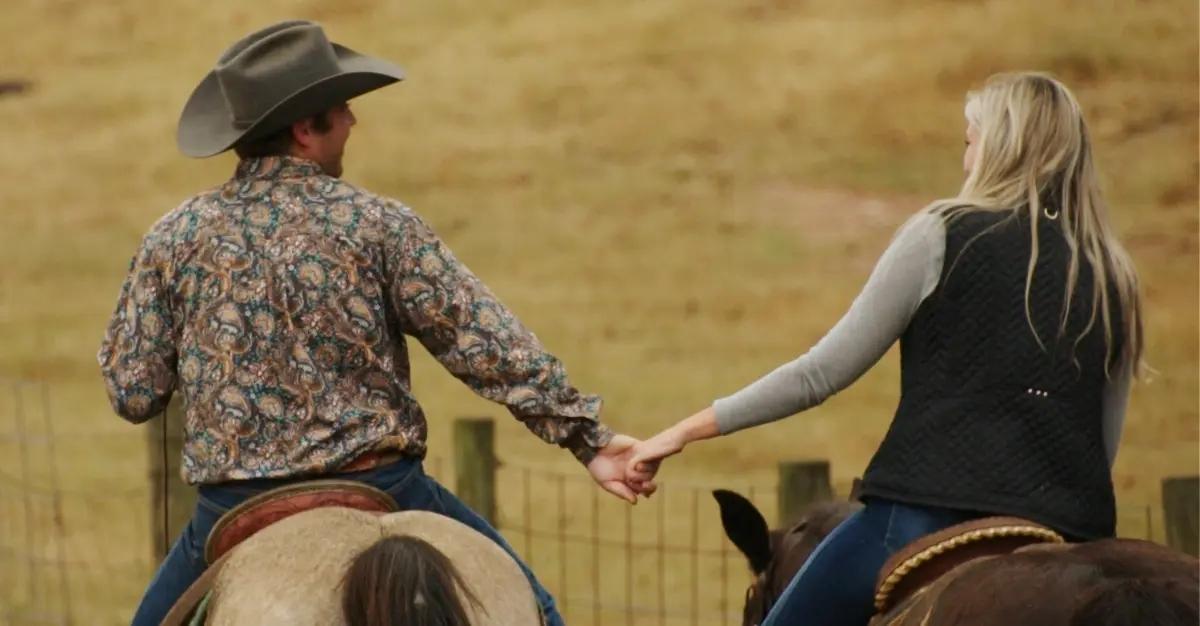 Article continues below advertisement
Meghan returns on 'Farmer Wants a Wife' after leaving the show.
After sharing the news of her grandfather's passing with the other Farmer Wants Wife contestants, Meghan and Hunter said a tearful goodbye. However, in the April 26, 2023 episode of Farmer Wants a Wife, Meghan returns. And just like, her cowgirl hat is thrown back into the ring for Hunter's heart. She even reveals that her grandmother approved of her return.
When Meghan shows up at Hunter's ranch while he's in the middle of an activity with the other ladies, he stops what he's doing and nearly runs across a field to greet Meghan. It's clear that all of Hunter's feelings for Meghan are still here and the other ladies can see it too.
When a producer asks Hunter's other frontrunner DeVonne Ryter if she's excited to see Meghan, she gives a tight-lipped smile and a very non-convincing agreement.
Article continues below advertisement
Clearly, though, there are no hard and fast rules about a contestant returning on Farmer Wants a Wife. And, Meghan tells Hunter, she's here as long as he'll have her.
Judging by the moon eyes he gives her upon her return, Meghan may very well have taken away any chance at Hunter choosing any other woman to be with in the end.
Watch Farmer Wants a Wife on Wednesdays at 9 p.m. EST on Fox.