Mike Pence Has Three Children, Including One "Socially Liberal" Daughter
Mike Pence is a deeply conservative vice president, but much less is known about what happened to his daughter's political views as she aged.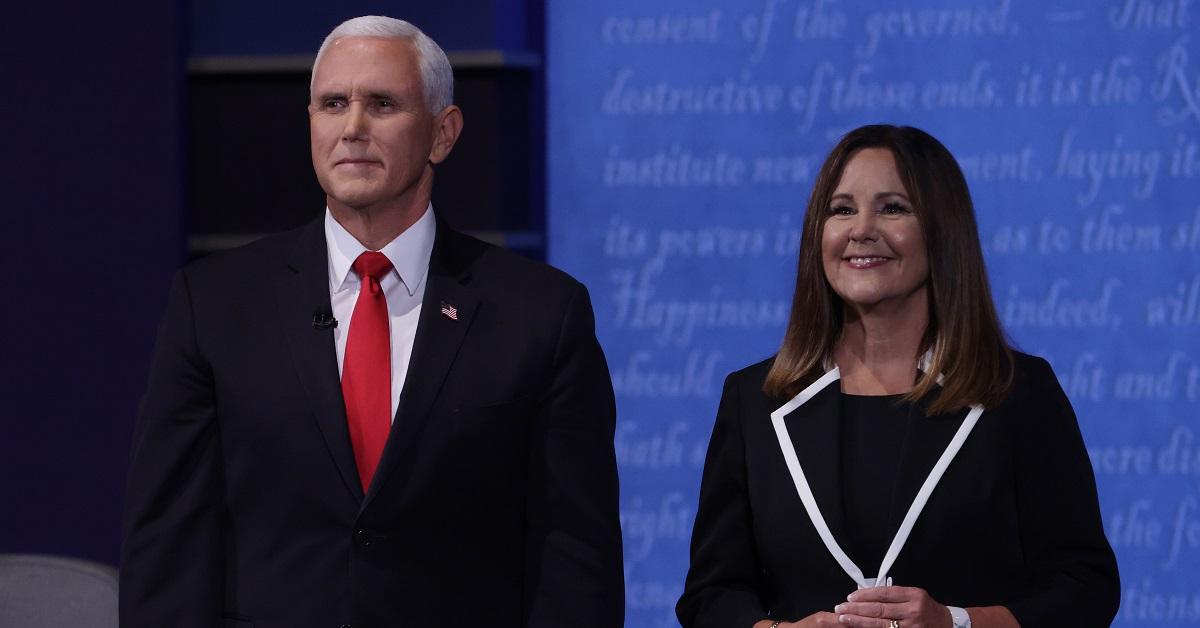 Following the vice presidential debate, there were many in the audience who had questions about Mike Pence, the country's current vice president. There are certain things about Pence that are widely known. He's a deeply conservative former governor of Indiana, and he's been a mostly quiet presence inside the Trump administration. Now, some people have questions about Pence's family.
Article continues below advertisement
What happened to Mike Pence's daughter?
At the end of the debate, Pence was joined on stage by his wife, Karen Pence, but none of his three children took the stage. Some have wondered if their absence meant anything about his relationship with his children, although it seems like that is not the case. Pence has three children, all with Karen, and all who are now in some stage of adulthood.
Article continues below advertisement
His eldest son is Michael, a second lieutenant in the Marines who is 28 years old. He studied at Purdue University, which is also where he met his wife Sarah. The couple was married in December of 2016, just a month before Pence was sworn in as vice president. Their personal political views are not totally clear, although Sarah did post on Facebook in support of Black Lives Matter at the height of the protests in June.
Pence's middle child is Charlotte Pence Bond, who is more active on the campaign trail. Charlotte studied digital cinema and English at DePaul University, and has worked in documentaries. With her mother, Charlotte co-authored a book about their rabbit, Marlon Bundo. The book is called A Day in the Life of the Vice President. She is married to Lt. Henry Bond, and also started a podcast called Doubting It, which explores issues related to faith.
Article continues below advertisement
Their youngest child is also the most socially liberal. Audrey is 25, and her summer wedding had to be postponed as a result of COVID-19. Audrey graduated from Yale University with a law degree, and has described herself as "politically independent" and "socially liberal." In spite of her left leaning personal views, she has said that her dad has expressed pride in her for coming to her own conclusions on issues.
Article continues below advertisement
Mike Pence's political career was always a family affair.
Although his white hair makes him seem old, Mike Pence's political career has not been that long. He used to be a conservative talk radio host, and was eventually elected to the House of Representatives before becoming the governor of Indiana. Throughout the course of his time in politics, he says that he's always involved his family in his campaigns.
"This has always been a family affair for us, from the very first campaign headed out to county fairs," Pence said after ascending to the national stage. "While Karen and I would be shaking hands at the Republican tent, the kids would be standing out in front of the tent, handing out flyers and shaking hands."
In the aftermath of the vice presidential debate, some are predicting that Pence may attempt to run for president down the line. If that bid is ultimately successful, Pence's kids will be in the spotlight even more.