What Happened to Noel Deyzel? The Bodybuilder Had Surgery in June 2023
Bodybuilder and fitness influencer Noel Deyzel has promoted positivity in gym culture. A new Instagram post gave some detail to Noel's surgery, and why it happened.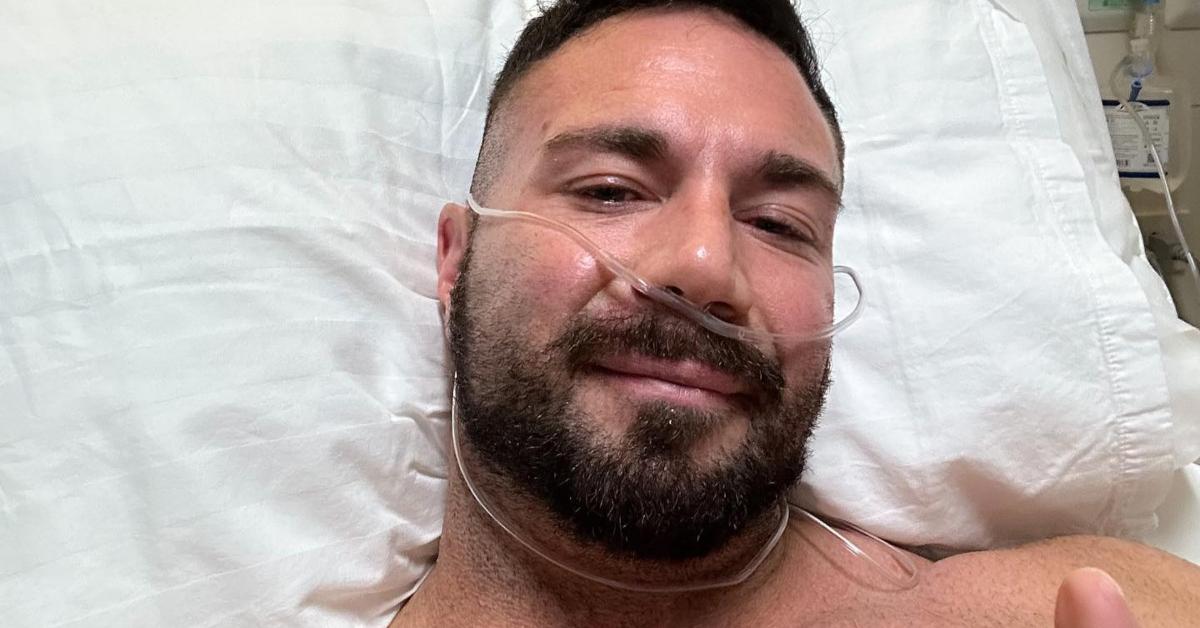 Bodybuilder Noel Deyzel gained popularity among the physique and bodybuilding community and later went on to become a fitness influencer. He's generated a reputation for spreading positive messages through his content, and through his platforms, he continues to share tips about dieting and working out. The YouTube star has earned a massive audience, as well as some critics.
Article continues below advertisement
Noel has been fairly open across his social media when it comes to sharing the reality of bodybuilding and doesn't censor the uglier sides of it. Concerned fans began to monitor the fitness influencer's posting more carefully following an announcement he had made on his Instagram. He shared that he would undergo a procedure to address health concerns. He was thorough with keeping his audience updated as to what was happening through consecutive posts. What happened to Noel Deyzel?
Here's what really happened to Noel Deyzel.
Fans curious about what was really going on with Noel were given some sort of insight thanks to the posts he made on his Instagram. The bodybuilder uploaded a photo of him with a caption that read, "Going for surgery in less than 24 hours from now. Gonna be an interesting few weeks for me. But I will keep you updated thank you for your support." It was reported that Noel's surgery was to treat his diastasis recti, a two-and-a-half-inch split that had formed between his abdomen walls.
Article continues below advertisement
Noel went on to share the frustrations he faced as he would have to take a break from the intensity of his fitness and dieting regimen. The surgery would limit what Noel would be able to do during his time in recovery, and he admitted that there was some anxiety before the operation began.
Article continues below advertisement
The bodybuilder was sure to thank fans for their support after messages of well-wishes flooded his comment section.
But this isn't the first time that Noel has required intense medical attention.
In 2020, the social media star named a bicep injury the "most difficult moment of his career." In an Instagram post, Noel opened up about the reality of the aftermath of surgery. "Going in for surgery to sort out an injury felt like my world was crashing down. ... When you pour your heart and soul into something day in and day out, something like this discourages you," he wrote in the caption. Since, Noel has been able to recover from both surgeries.
Article continues below advertisement
What is diastasis recti, exactly?
A diastasis recti surgery is most commonly performed on pregnant people or those who are postpartum. The tearing in the rectus abdominis muscles, or the six-pack abdominal, can be a result of pregnancy since there is extreme stretching of body tissue.
Because of this, a person who has given birth may experience their stomach protruding more than usual. Put shortly, a person's stomach will stick out because the space between the left and right stomach muscles has widened.
While Noel opted for the surgical route to treat his diastasis recti, there are other ways, such as exercise and physical therapy, to help the body mend the torn muscles.