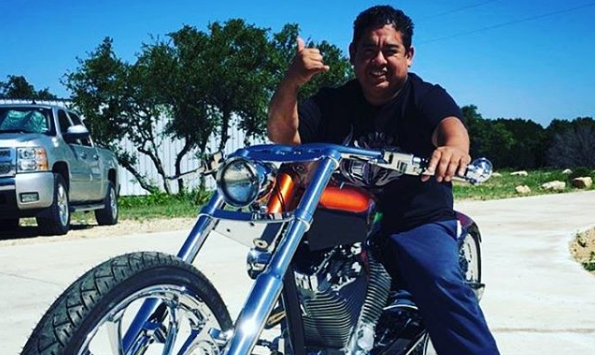 Is Pompa From 'Iron Resurrection' Gone for Good?
Is Pompa still on 'Iron Resurrection'? Fans noticed that he went MIA after the newest season debuted. So what happened to Pompa and is he gone for good?
Iron Resurrection is the automobile makeover show on TV right now. Sure, nothing will ever fill the voids left by Monster Garage or Pimp My Ride, but IR provides its very own flavor of motoring repair television, and a lot of that has to do with the show's amazing cast of characters who clearly love the work that they're doing.
Which is why fans were left scratching their heads wondering what happened to one of the series' funniest stars, Pompa.
Article continues below advertisement
What happened to Pompa on 'Iron Resurrection'?
When Season 4 debuted, viewers noticed that a few of their beloved gear-heads weren't on camera: Manny, Shorty, Cato, and Pompa.
When fans kept asking producers why some of their favorite cast members were gone, it was revealed that Shorty and Cato would be taking a hiatus in order to address family concerns.
There's nothing that indicates that the four men "left" the show due to disagreements with production or the Martin brothers at the shop, Pompa included.
Although many believe that Pompa's absence can be attributed to the same reasons for Shorty and Cato's exit (to spend more time with his family), some folks jokingly speculated that it had more to do with the fact that the man was an easy target for practical jokes.
Article continues below advertisement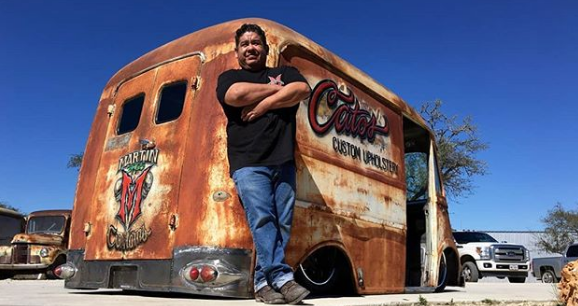 Notoriously easy to scare, especially with fireworks, a lot of antics both on-screen and in the blooper reel cans had lots of people thinking that maybe Pompa got so sick and tired of being spooked all of the time.
But there's nothing to suggest he took offense to the constant ribbings he was on the receiving end of. Pompa always had a light-hearted reaction to the pranks he was subjected to on an episode-by-episode basis.
Article continues below advertisement

Article continues below advertisement
Fans took to his Instagram account asking where he went, but the metal worker and auto enthusiast hasn't offered any replies or reasoning for his departure.
He seems like he's in great spirits, however and even though he's the butt of a few gags, he's a highly-skilled worker who'll probably have no trouble finding work in any high-profile shop. Being on a popular TV show doesn't hurt, either.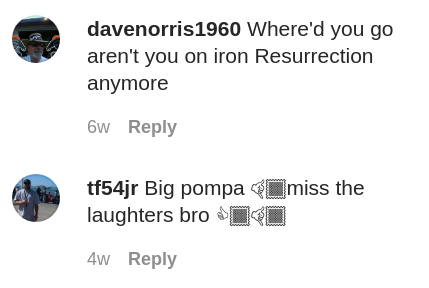 Article continues below advertisement
Will there be a fifth season of 'Iron Resurrection'?
While several TV shows are halting production due to the recent COVID-19 pandemic, there are still plenty of Iron Resurrection Season 4 episodes in the can that have yet to be aired, so there'll probably be plenty of folks staying at home and watching them.
Article continues below advertisement
The series is getting pretty good ratings and is a popular program on the Discovery network, which is absolutely killing it with a variety of different reality shows like Gold Rush and The Curse of Oak Island. So it's not hard to imagine that a fifth season will be commissioned somewhere down the line. Maybe Shorty, Cato, Manny, and Pompa will return when it does?
You can catch new episodes of Iron Resurrection on Wednesdays at 9 p.m. EST on the Discovery Channel. You can also stream it on Hulu if you've got a subscription.