Prichard Colón Nearly Died From a Horrific Boxing Injury and Wants Those Responsible to Pay
The injury that Prichard Colón sustained during a boxing match in 2015 was gruesome. Here's what happened to him and how his life has changed.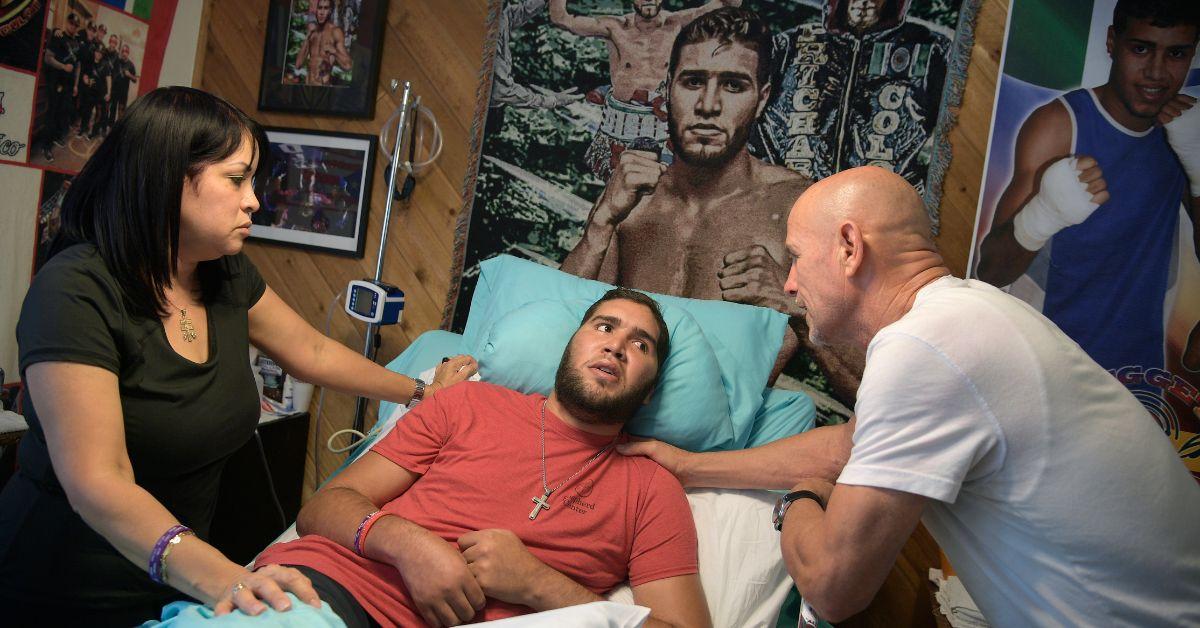 The Gist:
Prichard Colón was a promising professional boxer.
He suffered a gruesome injury during a fight with Terrel Williams in 2015 and was in a coma for 221 days.
Prichard suffered permanent brain injuries and his life changed forever.
Prichard is suing the ringside doctor as well as the event promoters.
Article continues below advertisement
In 2013, Prichard Colón was one of the biggest up-and-comers in the boxing world. In fact, at just the age of 21, he took what started as a hobby and turned it professional. His career launched in 2013 when he plunged himself into the professional boxing world.
In October 2015, Prichard went head-to-head with Terrel Williams. In typical boxing style, the two set up to brawl. Even in games where everything is by-the-books at the time, every sport still has the capacity for terrible injury. In this case, though, a terrible foul almost cost Prichard his life in his final boxing match.
Article continues below advertisement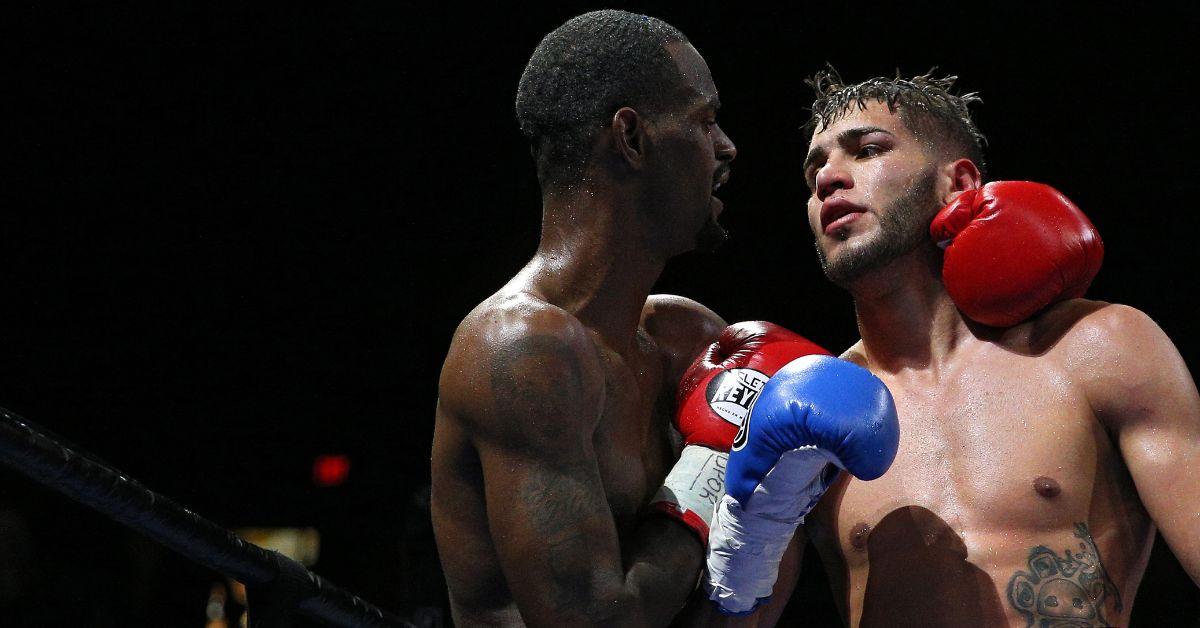 What happened to Prichard Colón?
Terrel hit Prichard several times. However, the hits that he was dealing actually went at the back of Prichard's head multiple times. The referee didn't notice them, but when Prichard said something, the referee told him to take care of it himself. The ringside doctor gave Prichard the greenlight to continue too.
The trauma to Prichard's head caused internal bleeding, so by the time he got back to his dressing room after the fight, he began vomiting and collapsed.
Article continues below advertisement
The collapse actually sent Prichard into a 221-day coma. During his time in the hospital, he was very unresponsive, physically alive, but mentally not there. He was bedridden. Later, it was revealed that a part of his skull had actually collapsed which pressed against his brain.
Doctors were able to do surgery to replace that part of his skull with a plate, which helped relieve the pressure on his brain.
Is Prichard Colón alive?
Yes, Prichard survived the horrible coma, but his life is forever changed. He had to undergo a hemisphere craniotomy, which removes part of a skull. When someone goes through that, recovery is extremely challenging. Prichard has had to go through physical therapy. Plus, his mother became his full-time character as he is limited in some of his functionality.
Article continues below advertisement
Prichard's career, as a result, is fully over. He hasn't been able to return to the ring since and no one knows if he ever will. A return to boxing is unlikely and would be dangerous for him. Prichard has attempted to receive some compensation for what he has suffered.
Prichard Colón is suing the ringside doctor.
Prichard, according to ESPN, sued the ringside doctor for $50 million in damages. He claims that the doctor's alleged negligence led to his hospital stay and injuries. In fact, the case goes as far as to accuse the doctor of medical malpractice.
He is also suing the promoters of the event, HeadBangers Boxing and DiBella Entertainment. Prichard's thinks that the doctor wasn't properly qualified and therefore the promoters are at fault for hiring an inept doctor.
"The fight should have been stopped at that moment [in the seventh round], and I still cannot think of a medically sound reason it wasn't," John Stiller, a physician and neurologist, told ESPN after reviewing footage from the fight. The doctor said that stopping the fight there would have given Prichard "the best chance to limit the evolving injury."