Quando Rondo Appeared to Write That He Was "Fighting for [His] Life" in the Hospital — But Was He Trolling Us?
What happened to Quando Rondo? Fans were concerned after the rapper wrote he was "fighting for [his] life in the hospital." But was that the truth?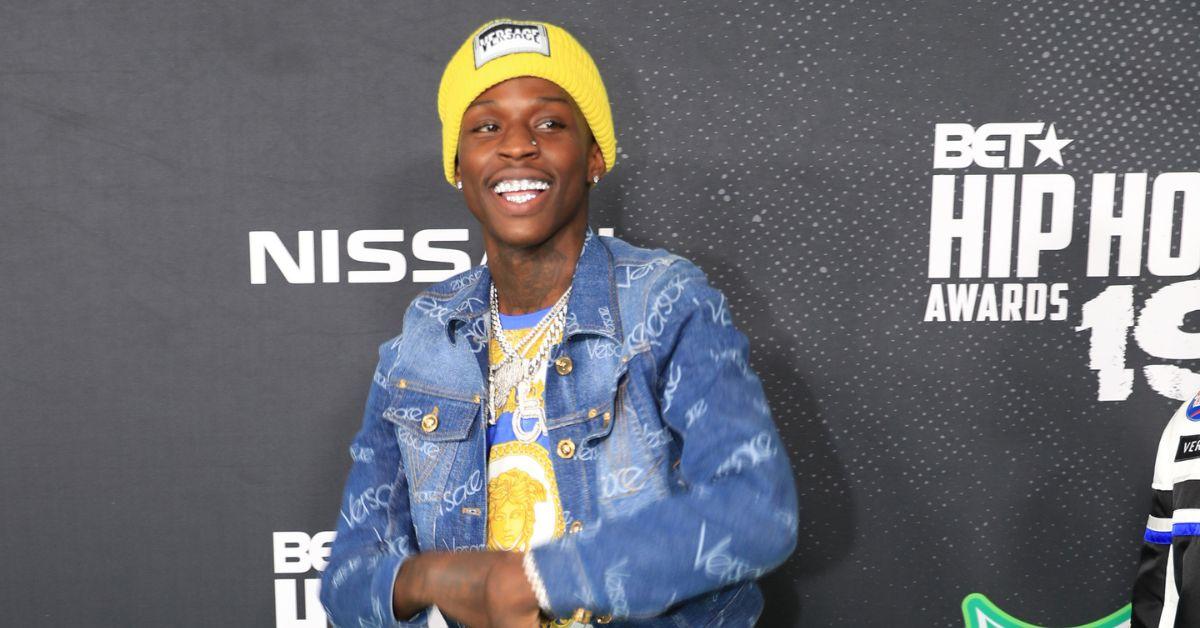 Fans of Quando Rondo (real name: Tyquian Terrel Bowman) began to worry after the rapper apparently posted a message on his Instagram story that he was in the hospital. While he didn't give too many details, the note's wording alarmed fans as it suggested his life was on the line.
Article continues below advertisement
However, hours later he returned to Instagram and appeared to be on a flight somewhere.
So, what actually happened to Quando Rondo? Keep scrolling for everything we know.
Article continues below advertisement
What happened to Quando Rondo? Did he really go to the hospital?
According to No Jumper, Quando posted a cryptic Instagram story on July 27 that read, "Pray for me, in da hospital fighting for my life." He also included the hashtag "#fuClean."
Given they had such little information, fans naturally started to worry about Quando.
A source told news outlet Sandra Rose that Quando was suffering from acute kidney failure after drinking lean, which was described as "a concoction of prescription codeine and hard candy mixed in a soft drink."
However, Quando never confirmed if any of this was true, and he hasn't given any updates about what happened to him.
Article continues below advertisement
The next time he took to Instagram, seemingly hours after his post about going to the hospital, he appeared to have been going somewhere on a flight. He wrote, "That s--t fake a-- hell. I don't even type like that," on his Instagram story and added a plane emoji.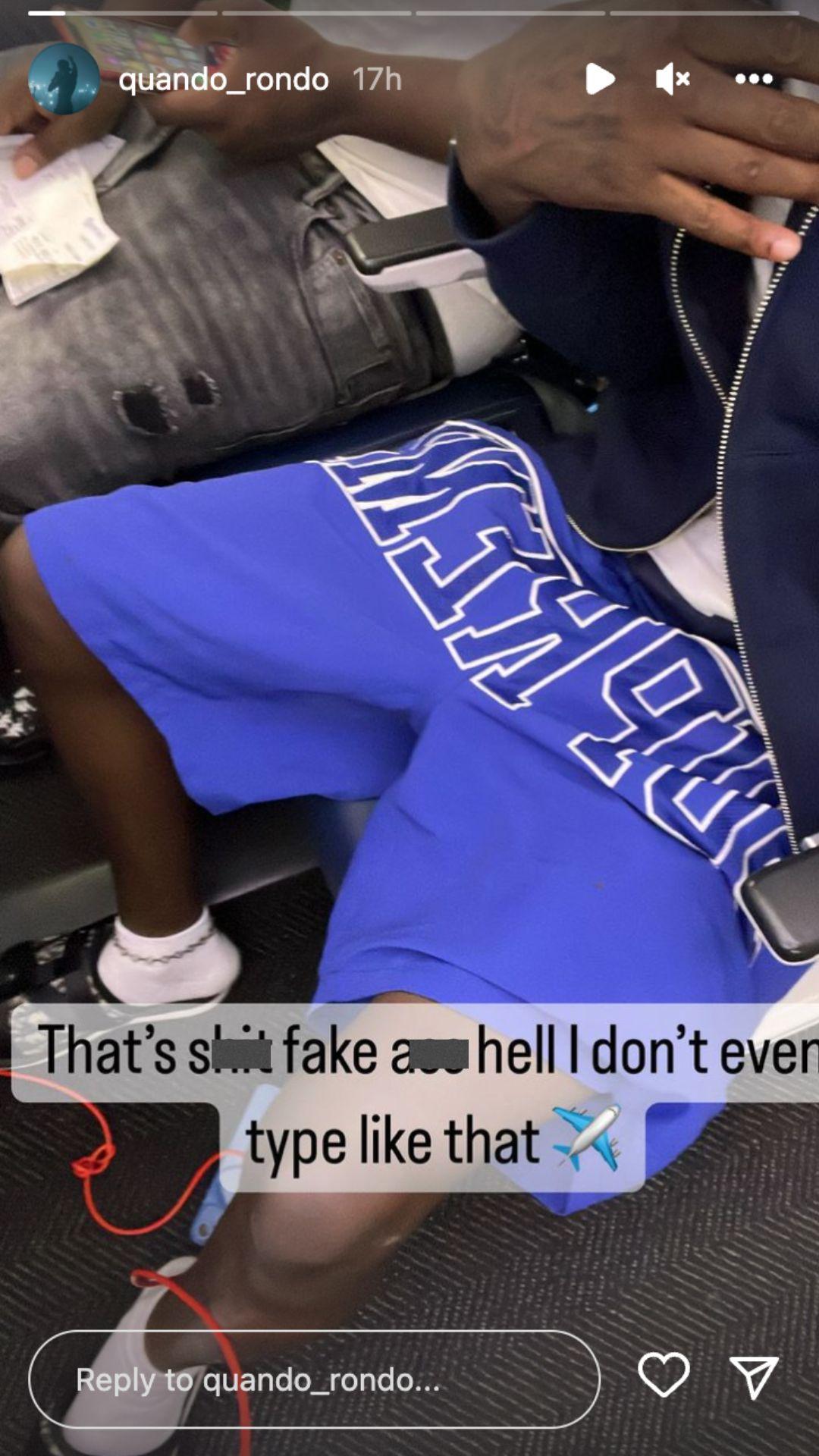 Article continues below advertisement
It was unclear what Quando was referring to exactly. It could have been the news story about his kidney failure, his original post about being in the hospital, or something totally unrelated.
However, the good news is that he seems to be doing OK. In his first tweet since his alleged hospitalization, he wrote, " Thank You God," which may have been an attempt to show gratitude after his quick recovery.
Article continues below advertisement
Past rumors claimed Quando Rondo was dead in 2020.
If Quando Rondo's alleged trip to the hospital was fabricated, it wouldn't be the first time that the rapper was connected to some pretty dramatic rumors. In 2020, a fake article circulated online which claimed he had passed away.
However, internet sleuths were quickly able to dismiss the news as a hoax.
Article continues below advertisement
In fact, the fictitious story made the rounds shortly after his rival rapper King Von had been left for dead in a shootout in Atlanta after two groups of men started fighting.
Claims that Quando was present at the tragic shooting and responsible for King Von's death began to emerge. However, to this day, Quando has never addressed the allegations or spoken on the subject.
Regardless, we hope Quando is doing well!